Today we'll show you how to style wet hair! Styling wet hair has never been fun for me, but sometimes, I have to do it. Especially early in the morning when you're running out the door, probably already late, there really isn't much choice. There is simply no time for the blowdrier! But in any case, there IS hope for styling wet hair.
How to Style Wet Hair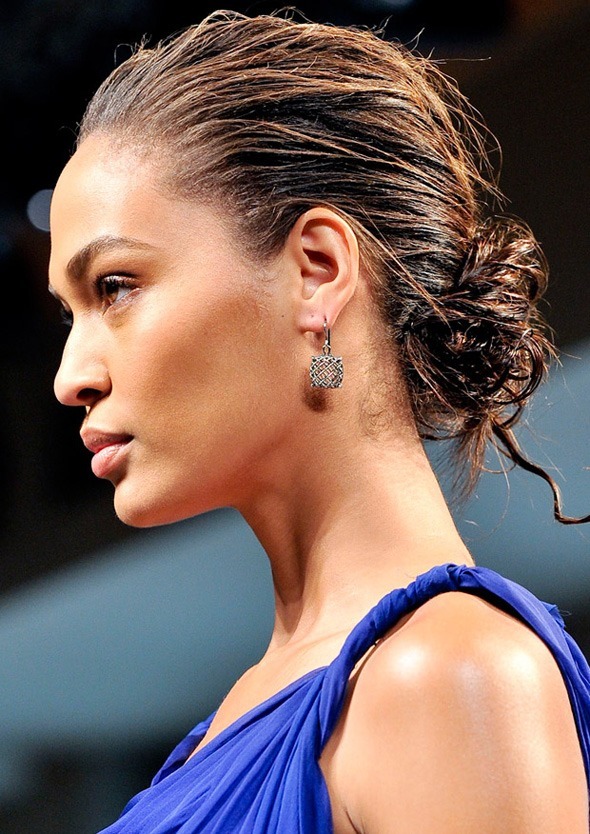 Firstly, do NOT go with the braid. I know that would be the first thing that you'd do but trust me, once you let that braid go, it's going to look all flat and wet. There are two things you can do:
A top bun: Spritz on a shine serum  and gather all of your hair on top of your head to create a bun. Instead of putting an elastic around it though, just put a bobby pin through. This will ensure that you won't have any creases once you let your hair down. You'll end up with soft, pretty waves.
Low bun: Instead of a shine serum, spritz on a sea salt spray and gather your hair at the nape of your neck. Divide your hair into 2 parts and twist each part on top of one another. When you let it go, you should have beautiful beach waves.
If you liked this post, don't forget to share:)