If you're looking to get longer, thicker, and fuller hair, or if you're experiencing hair loss or thinning, potato juice COULD help you with all of that! Maybe you've heard of potato juice for hair growth, or maybe you haven't, but whatever the case, potato juice contains a ton of vitamins and minerals which encourage hair growth and promotes healthy, glossy hair!
Potato juice contains vitamins A, B, and C, which are essential for hair growth, as well as important minerals such as calcium, manganese, zinc, and iron. All of these vitamins and minerals work to strengthen the hair follicle, clean the scalp, and support faster, healthier hair growth.
Potato Juice For Hair Growth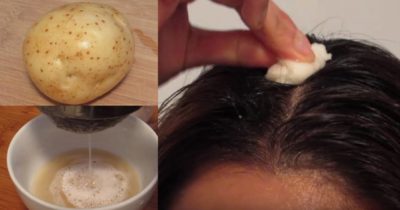 There are two ways you can make potato juice:
Using a blender.
Using a juicer.
If you have a juicer, the process will be much easier, but if you don't, a blender will work just as well!
#1. Using a Blender
You'll Need:
Peel the potatoes and cut them up into small cubes. Place them in a blender with the water and pulse until completely processed.
Strain the pulp and keep the juice.
#2. Using a Juicer
You'll Need:
Peel the potatoes and run them through your juicer. Keep the juice.
How to Use Potato Juice for Hair: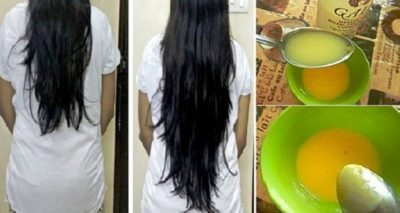 Use your fingers to apply potato juice directly onto scalp (dry hair). Massage into scalp in slow, circular motions for 2-3 minutes.
Pour the rest of the potato juice onto hair. Do this in the shower for easier cleanup.
Massage the rest of the juice into hair and cover with a shower cap or a soft towel.
Leave on for at least 20-30 minutes, or, if possible, overnight.
Rinse out, and shampoo and condition as usual.
Use this method 2-3 times a week to strengthen hair and encourage hair growth.
Like this post? Share and Pin 🙂