This year's must-have hairstyle? The 50's hair roll! So this season we've seen all kinds of hairstyles ranging from long and straight to short and wavy and everything in between. But what we've truly haven't seen in a long time is the good old 1950's hair roll, which of course, doesn't look good on everyone, but I do recommend you try it just to see if it fits your face or not. Here's how to get the look!
Must-Have Hairstyle: 50's Hair Roll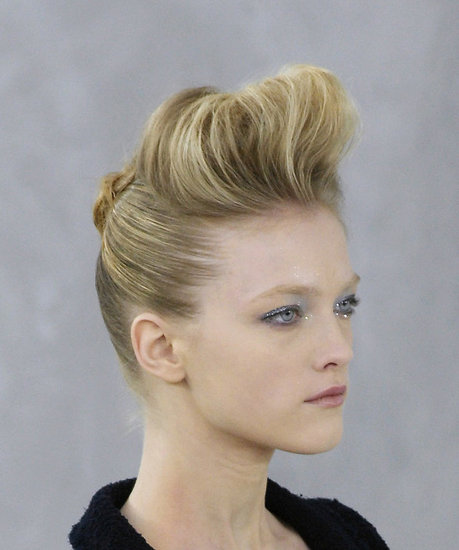 This look is perfect for those hot humid days as it keeps the hair away from your face. Start by taking the front section of your hair (about the width of your forehead) and roll your hair under, using three fingers, until it's above the brows. Secure around your hairline with bobby pins.
Make sure the bobby pins are clear. If you have bangs, spray them with a light-hold hairspray and use a curling iron to curl them under. It will be stiff, so you'll have to comb it out before tucking in the ends.
Pair this hairstyle with a sleek ponytail or a chignon and finish off with a mist of strong-hold hairspray.
If you like this post, please share 🙂