Homemade hair treatments are SO easy to make and can actually reverse some serious hair damage when applied regularly! This overnight hair treatment will control frizz and dryness, heal damaged hair, and also encourage quick and healthy growth!
Use this overnight hair treatment twice a week to replenish lost moisture, eliminate frizz, and fix split ends. Made with all natural ingredients, this hair treatment will leave your hair healthy, shiny, and bouncy!
Overnight Hair Treatment Recipe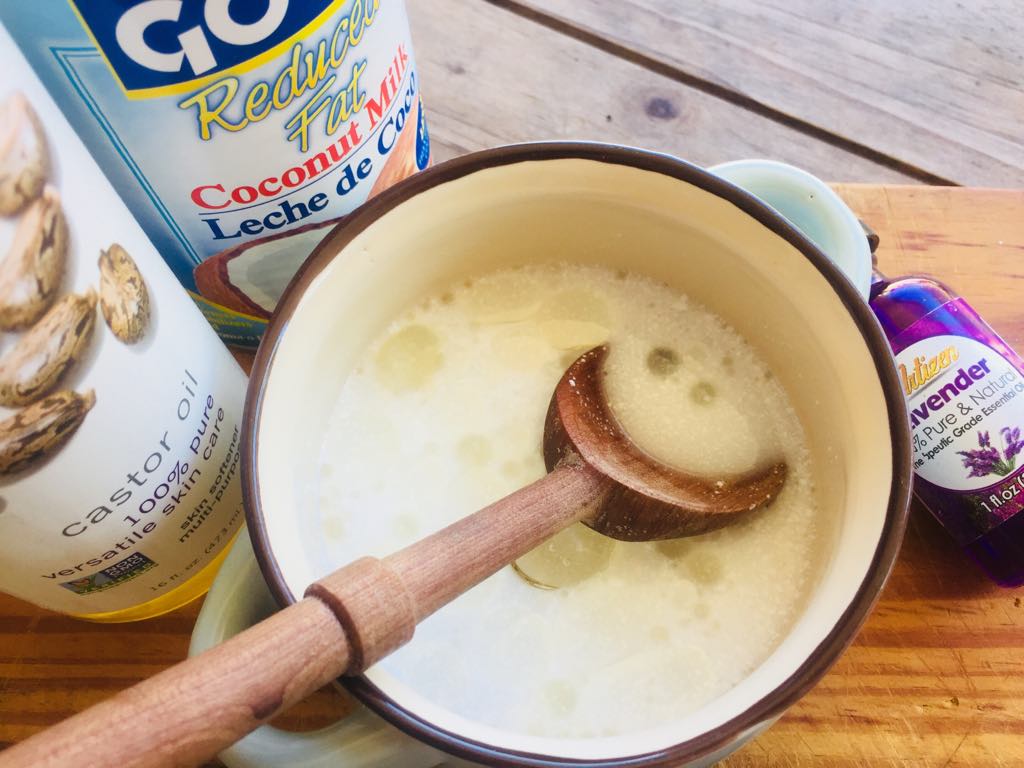 You'll Need:
1/3 cup castor oil
1/2 cup coconut milk (all I had was reduced fat, but if possible, for this recipe, a full fat coconut milk would be best!)
10 drops lavender or rosemary essential oil
Directions:
In a bowl, mix all ingredients until thoroughly mixed.
If you see the the oil is separating, use an immersion blender to mix.
Apply to dry hair, starting at the scalp and working your way all the way to the ends.
Wrap hair in a shower cap or towel and let sit overnight.
The next day, shampoo and condition hair as normal.
Use twice a week for stronger, healthier, and shinier hair!
Benefits of Overnight Hair Treatment:
Castor oil helps to strengthen the hair follicles, and encourages growth in turn. Also helps with frizziness, dryness, and damaged strands.
Coconut milk also encourages growth and hydrates even the driest, most parched hair.
Lavender oil and rosemary oil reduce frizz, promotes growth, and prevents hair loss.
If you don't want to leave this on overnight, you can also just do a quick half hour hair mask instead, but leaving it on overnight will yield the best results!
Like this post? Share and Pin 🙂