Here are 10 makeup tips every woman should know! If you use makeup whatsoever – even a little bit – you should definitely know these 10 tips. They're basic and they're simple, but they're oh-so-important.
10 Makeup Tips Every Woman Should Know
Makeup Tip #1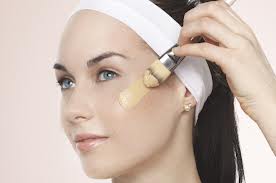 Whatever you do, never, ever apply foundation or concealer to your eyelids. This will only leave a crease in your eyelids as the day progresses.
Makeup Tip #2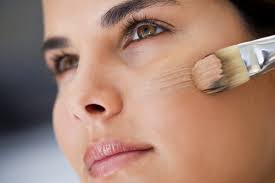 For a sheer, light coverage, apply foundation using your fingertips. If you want a medium-full coverage, use a brush or makeup sponge.
Makeup Tip #3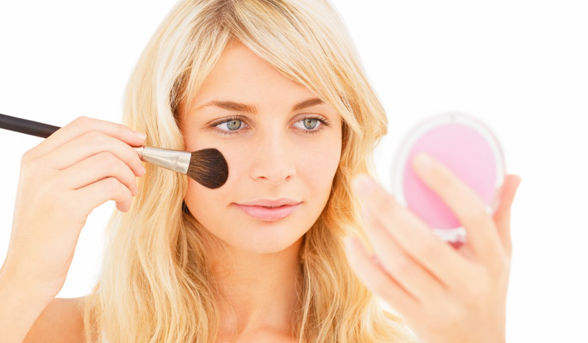 Applying a loose, translucent powder to your T-zone every time after after your foundation will ensure a shine-free complexion and will also keep oils at bay.
Makeup Tip #4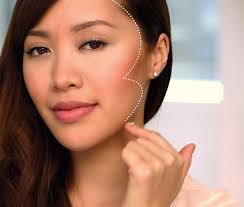 Bronzer should be used on your face, neck, and decoltage. This will ensure an even skin tone. Remember, start out with a small amount of bronzer, as you can always apply more. Starting off with a lot of bronzer could spell disaster and it's much harder to remove afterwards. For your face, use a wide, thick bronzer brush and trace the number 3 on each side of your face. See illustration above.
Makeup Tip #5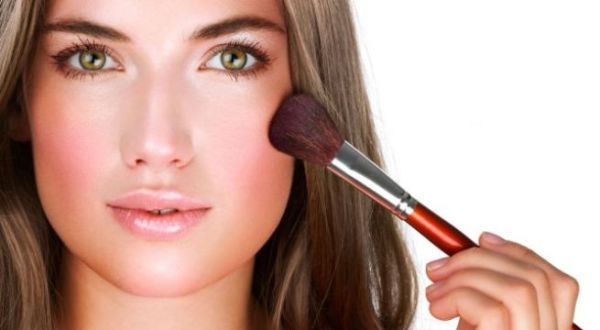 Blush should only be used on the apples of your cheeks. To make sure you apply it in the right place, smile big and use a blush brush onto the apples of your cheeks. Blend well.
Makeup Tip #6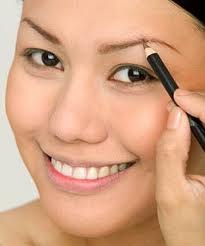 Apply eyebrow pencil or eyebrow powder to the highest part of your eyebrows to give yourself a mini face lift. Also, fill in any gaps that may need filling.
Makeup Tip #7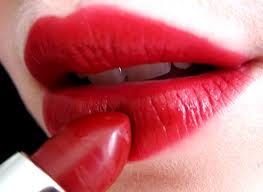 Applying lipstick should be easy, but many women make the mistake of putting it on too thick and wind up getting it all of their teeth. To avoid that, apply lipstick as you normally would, then using your finger, tap along the lip to set the lipstick in. Finally, smack your lips against a tissue paper to avoid any smudges later on.
Makeup Tip #8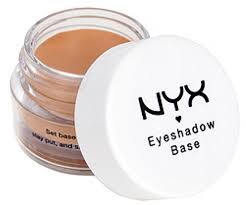 Before applying eyeshadow, always use a an eyeshadow base. This will ensure that your makeup will stay on and prevent any creases.
Makeup Tip #9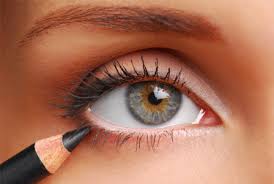 When applying eyeliner, always get as close to the mirror as possible. Gently pull the skin at the end of your eye outwards, and apply the eyeliner in a back and forth motion.
Makeup Tip #10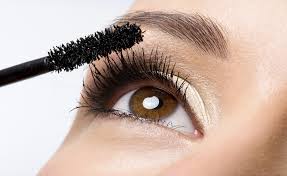 Don't just apply mascara in a straight line. Instead, wiggle the wand back and worth like a zig zag pattern. This will maximize the length as well as the thickness of your lashes.
If you enjoyed this post, please click the button below and share with your friends on Facebook 🙂