Love beauty hacks? Yes, so do we! Here are  16 beauty hacks every girl should know! Life is already hard, so why make it even harder with our beauty routines? These next beauty hacks will simply your life by making your routine faster, cheaper, and more efficient.
16 Beauty Hacks Every Girl Should Know
#1.Swap Your Shaving Cream for Conditioner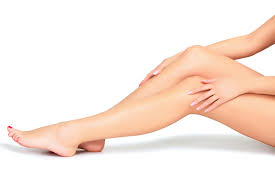 Shaving creams are so yesterday – and they're super expensive! Instead, stock up on cheap conditioner and use that instead! It does a much better job and leaves your skin feeling silky smooth!
#2.Use White Nail Polish As a Base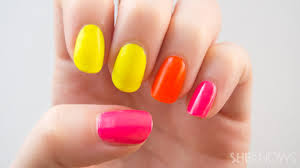 If you want a bright, almost-neon like hue on your nails, use a white nail polish as a base. Just make sure you wait until the white polish dries before applying anything else on top.
#3.Use Coconut Oil In Your Hair Once a Week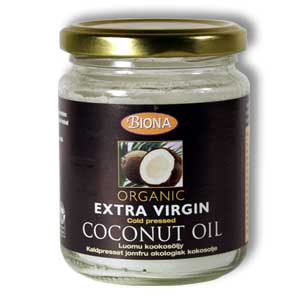 Coconut oil has miraculous properties…especially for your hair. So if your hair is dry, brittle, and/or damaged give yourself a simple coconut oil mask. Simply massage it into your dry hair, leave it in for as long as you can (possibly overnight), and wash out in the morning.
#4. How To: Matte Lipstick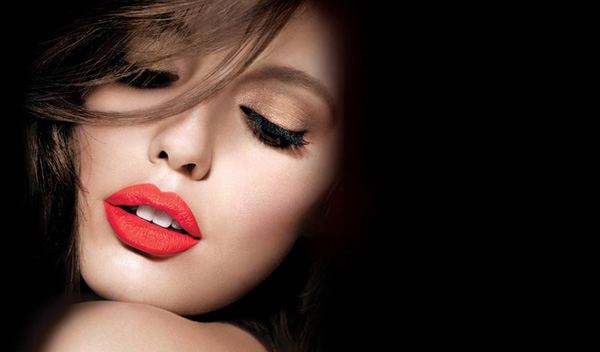 Love the matte lipstick look? Simply apply your fave shade and blot with some paper towel. Next, apply a translucent powder to your lips (using your finger to do this is easiest). And voila, matte lips in 2 easy steps!
#5. How To: Matte Nail Polish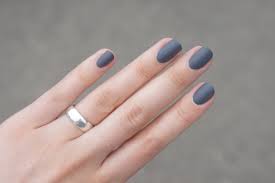 As with matte lipstick, matte nail polish is very similar. Simply add any loose eyeshadow powder into your clear nail polish and apply on top of another dried polish.
#6. Sticky Pins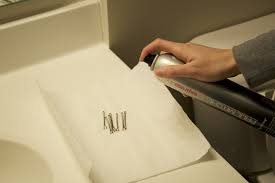 Are your bobby pins falling out? Simply place them on a paper towel, spray them with hair spray, and place them back in your hard. This way, they'll stick much, much better!
#7. No More Mascara Smudges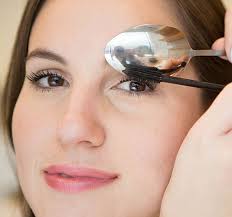 When applying mascara, hold a spoon against your lids to avoid smudges. Alternatively, you could also use a credit card or anything similar.
#8. Cheap Blotting Paper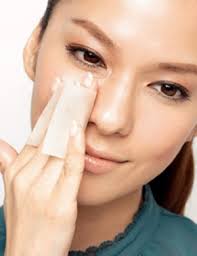 Do you get all shiny and oily by the middle of the day? No problem! Toilet seat covers you find in public washrooms work amazingly as well as ONE PLY toilet paper.
#9. Make Your Lip Balm do Double Duty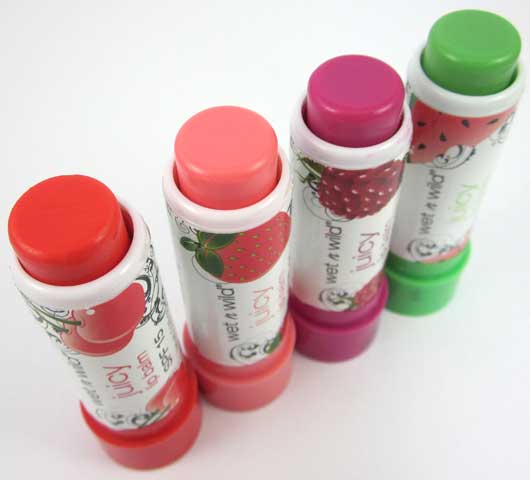 Apply lip balm to your finger to tame unruly brows. Just run your lip balmed finger over your brows to help keep them in place.
#10. Dry Your Nails In Minutes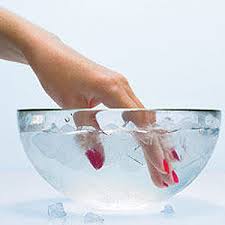 Don't have time for your nails to dry? Simply dip them in ice water for 2-3 minutes and they'll be dry!
#11. Look Like a Fab Model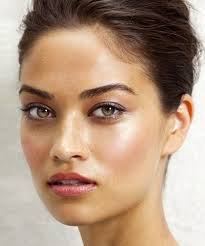 You know how models' skin look so fresh and dewy? You can have that too! Simply mix a liquid highlighter or moisturizer with your foundation to get that beautiful, dewy look.
#12. Re-Use Your Shattered Makeup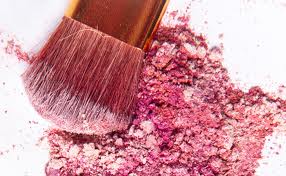 Don't throw away those broken makeup pallets. Instead, just add a small amount of alcohol and mix it into a smooth paste. Pat it down with a spoon and let it sit overnight. In the morning, it'll be as good as new!
#13. DIY Lip Scrub
Get soft, kissable lips by mixing coconut oil or olive oil with brown sugar. Mix it together and rub on your lips.
#14. Greek Yogurt Spot Treatment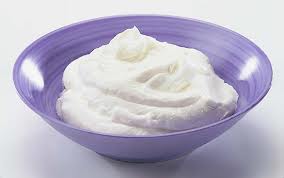 Treat stubborn pimples by applying 100% Greek yogurt directly on the problem area. It should go away by the next day.
#15. Never Wake Up With Tired, Swollen Eyes Again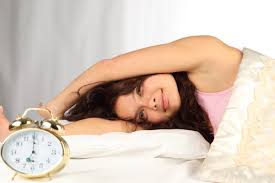 Do you always wake up with swollen eyes even though you've gotten enough sleep? Try this trick! Add another pillow to your head and sleep on your back. This will help fluids drain more easily, thus reducing the look of puffy, swollen eyes in the AM.
#16. Get Rid of Static Hair Immediately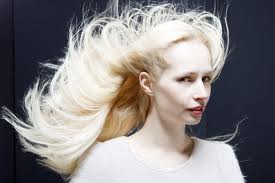 Is your hair going insane? Rub a dryer sheet over your hair and watch the static dissapear instantly. Like magic!
If you enjoyed this post, please share with other on Facebook by clicking the link below 🙂