Your makeup brushes need to be cleansed on a regular basis. If you don't clean them, bacteria will start to build up on them and you'll be basically applying all of that onto your face. You don't want that now, do you? So here's how to clean your makeup brushes naturally.
We can't begin to tell you how important it is to clean your makeup brushes, especially if you don't do it on a regular basis!
How to Clean Your Makeup Brushes Naturally
You'll Need:
Directions: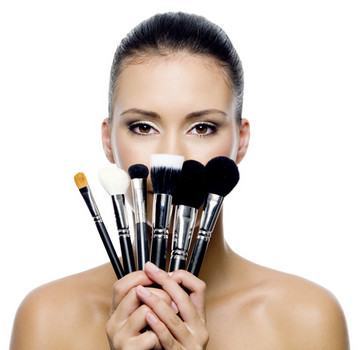 Mix all ingredients in a bowl. Start by cleaning your brushes one at a time. Dip brush into mixture and turn around until its thoroughly coated. Then, work your fingers through the brush (you'll see all the nasty stuff come out). After a thorough cleaning, rinse your brush under cold water and squeeze any excess water out using your fingers. Let air dry.
And there you have it! No need to spend money on expensive makeup brush cleansers – you already have this stuff in your home! So grab your olive oil and dish-washing liquid and let's get to cleaning!
Don't forget to share this awesome post 🙂