Memorial Day and Fourth of July are right around the corner, so why not show your patriotic support with these super cute fourth of July nails? Just take a look at these amazing nails and tell me you're not impressed….we dare ya! But fear not – you too can copy any one of these looks just with a few nail tools and some patience!
To pull off the patriotic fourth of July nails, you'll need the following tools:
Red, white, and blue polish (obvs)
Nail glitter, sequins, rhinestones (anything shiny really!)
Different sized star decals (unless you have a really steady hand!)
Nail polish pen for little designs
22 Patriotic Fourth of July Nails
#1. Stars, stripes, and a little bit of gold!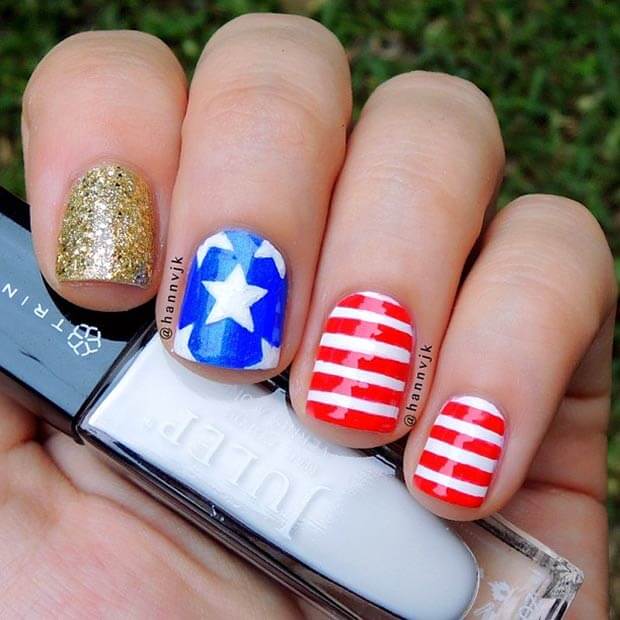 #2. Patriotic glitter & heart accent nail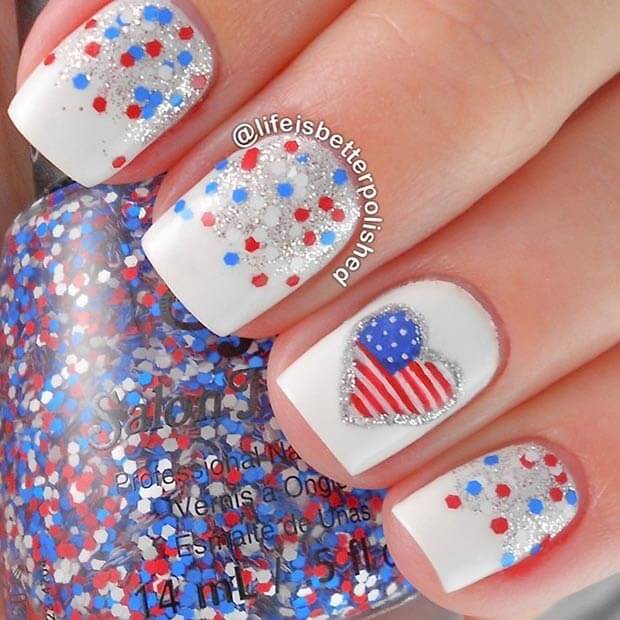 #3. Gradient Fourth of July nails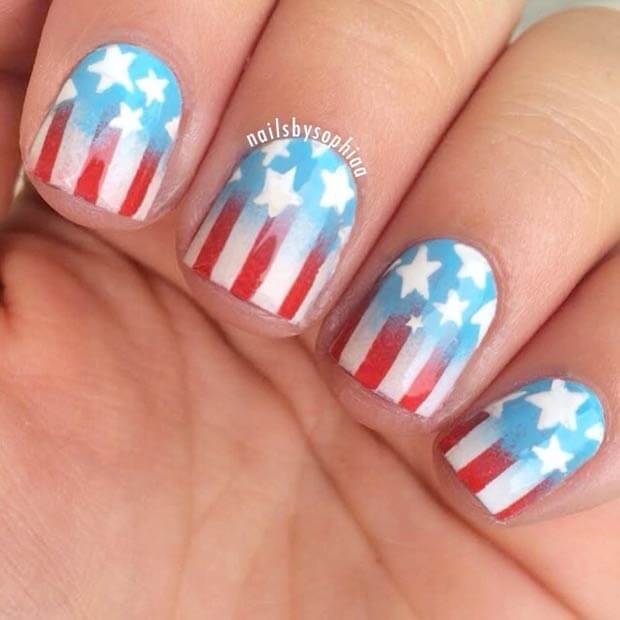 #4. Stars and stripes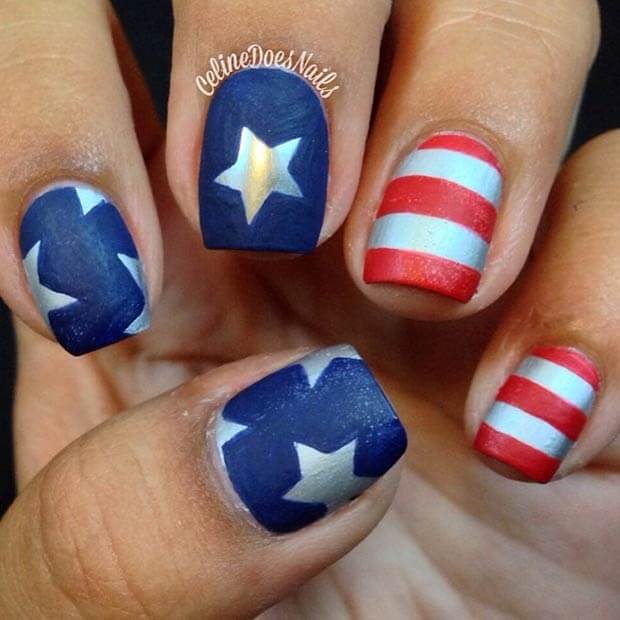 #5. Patriotic sequin nails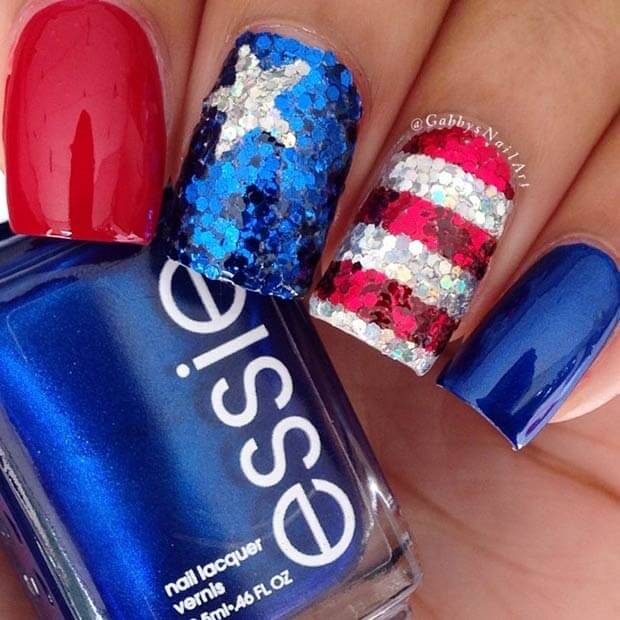 #6. "I <3 USA" nails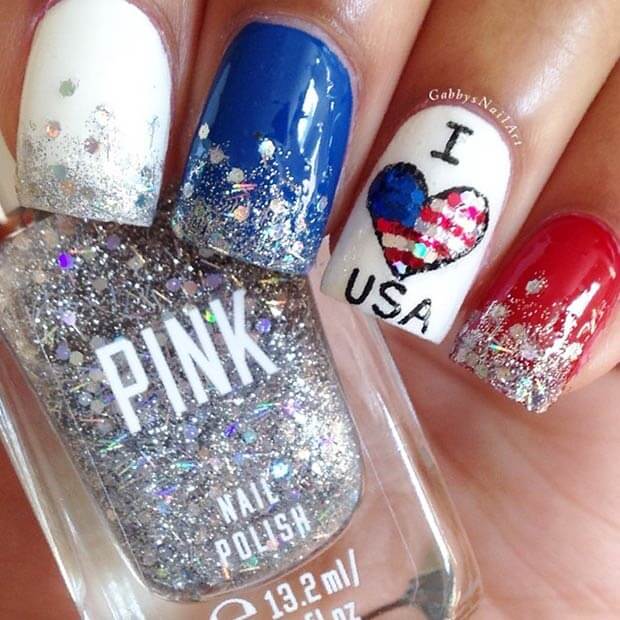 #7. All Americana nails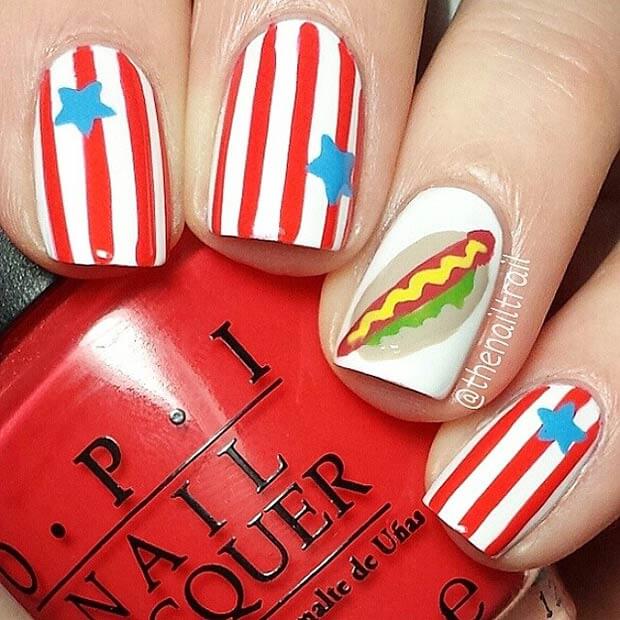 #8. Glossy Fourth of July nails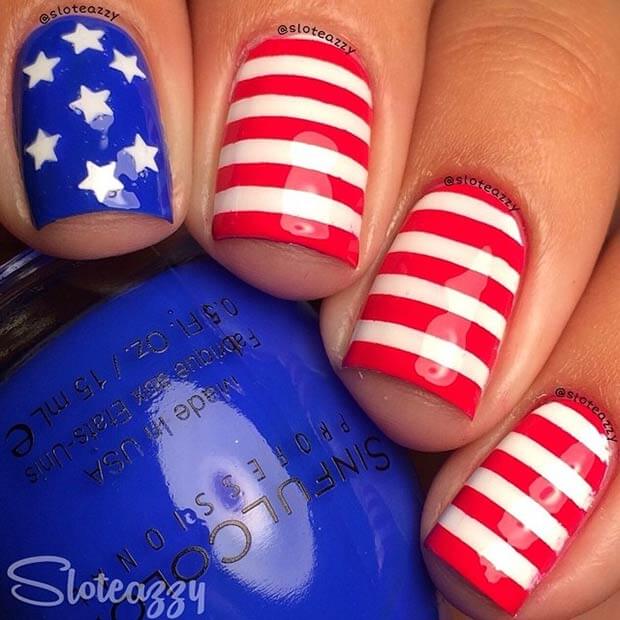 #9. Glittery stars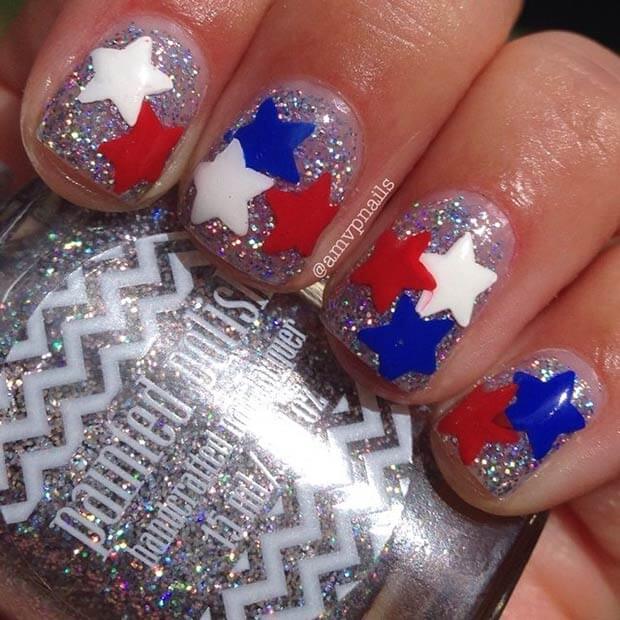 #10. Patriotic tips nails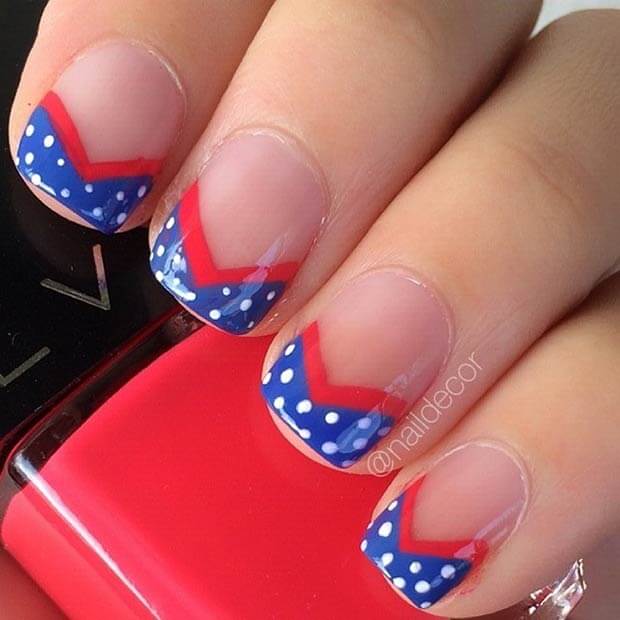 #11. Red, white, and blue fireworks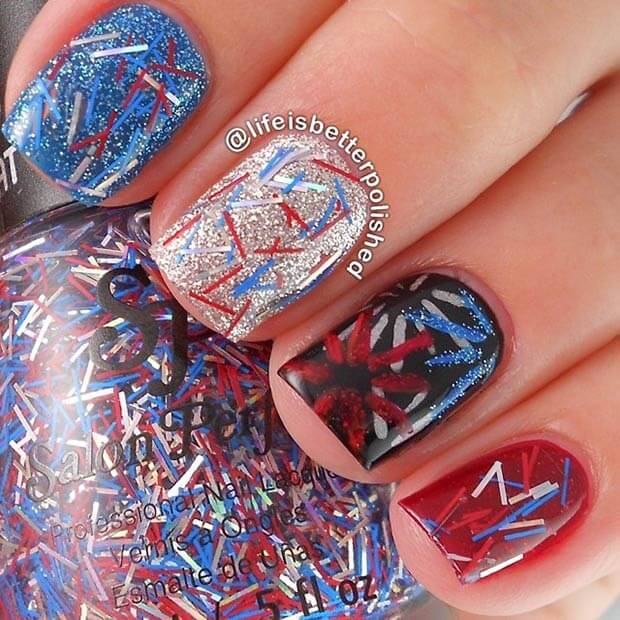 #12. Statue of Liberty accent nail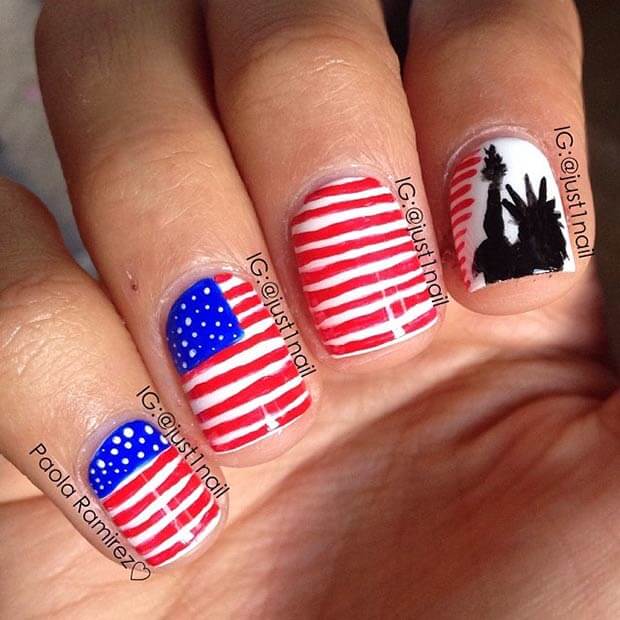 #13. American eagle nails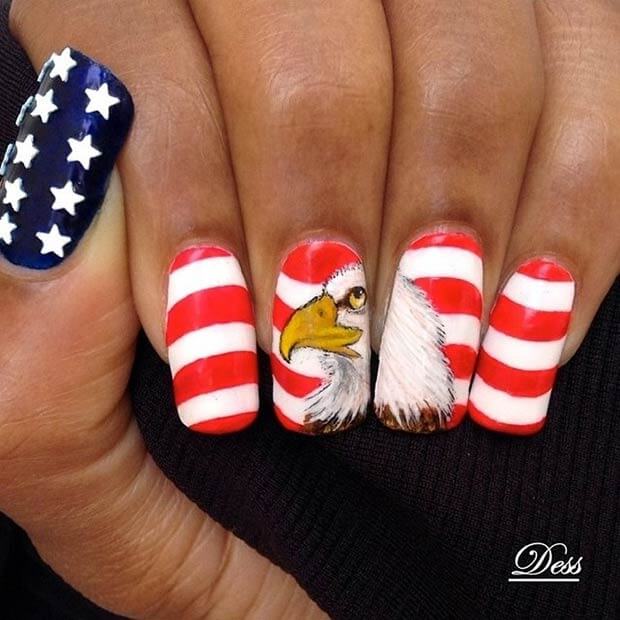 #14. Classic stars and stripes nails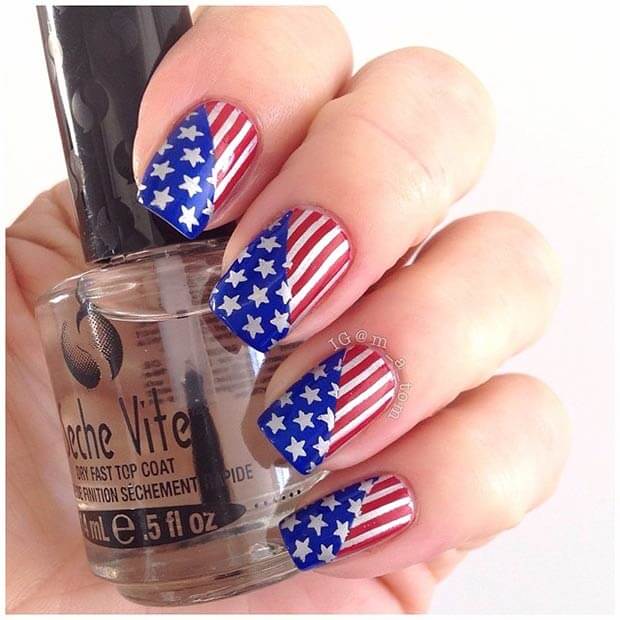 #15. Fourth of July accent nails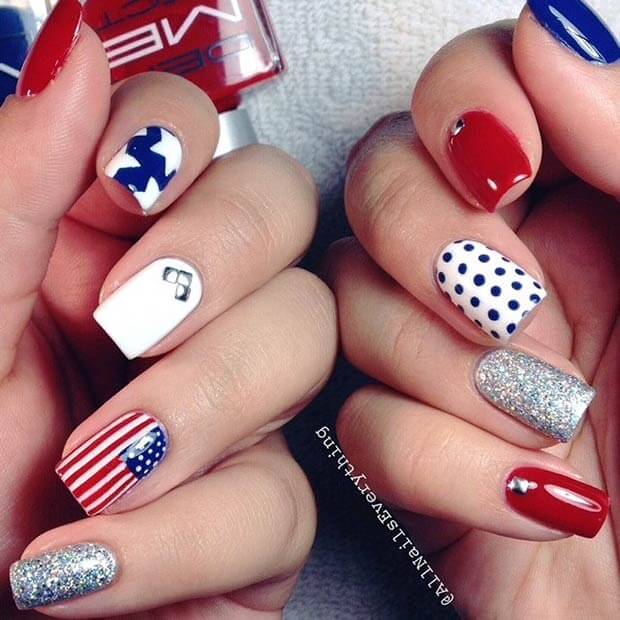 #16. Playful and fun patriotic nails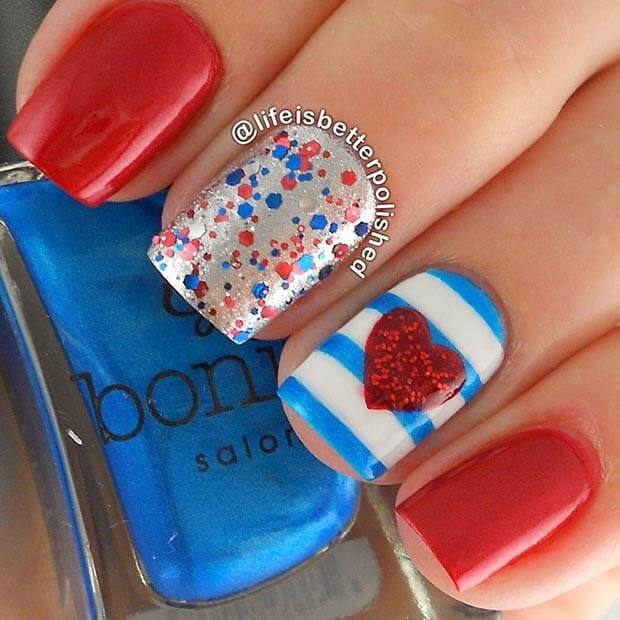 #17. Stars and fireworks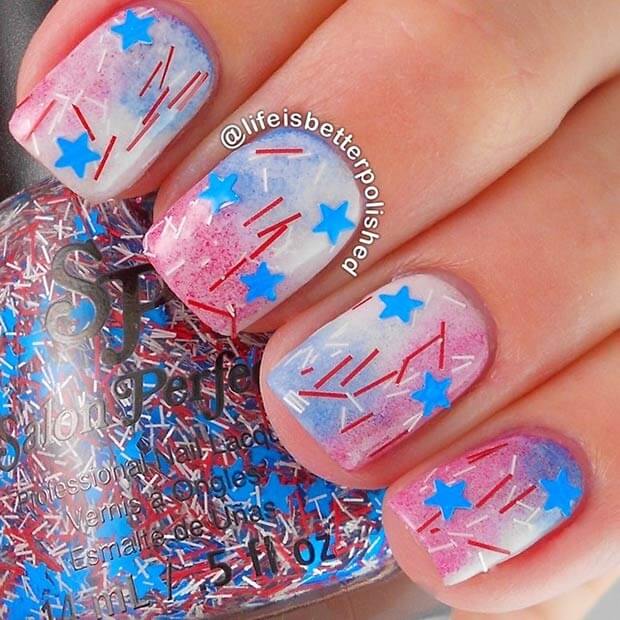 #18. Sparkly celebrations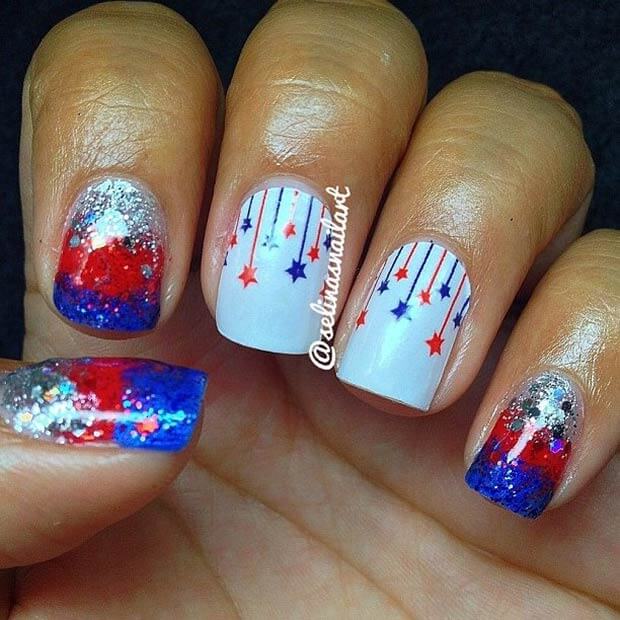 #19. Patriotic accent nails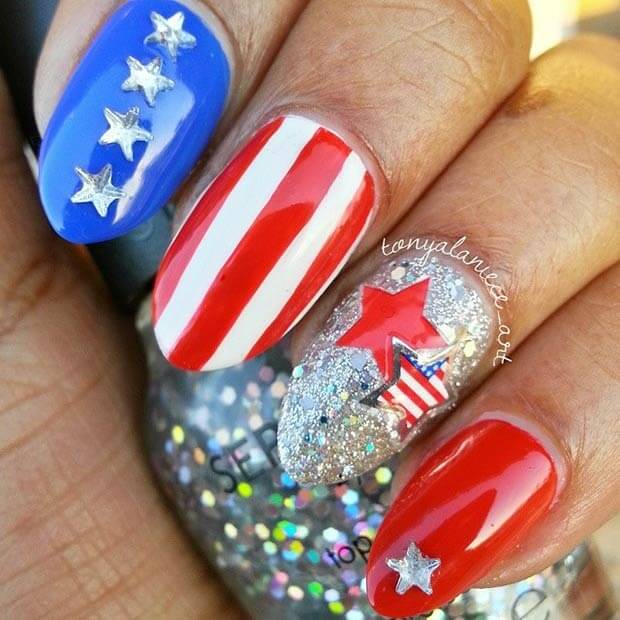 #20. Classic Fourth of July nail art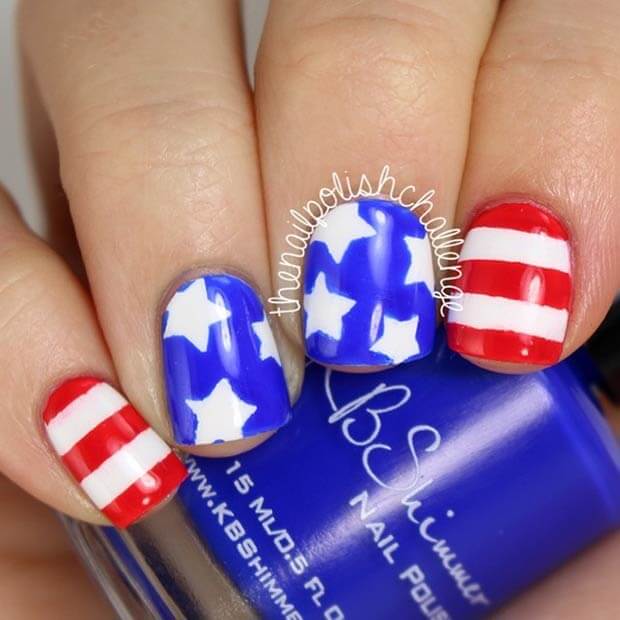 #21. Confetti nails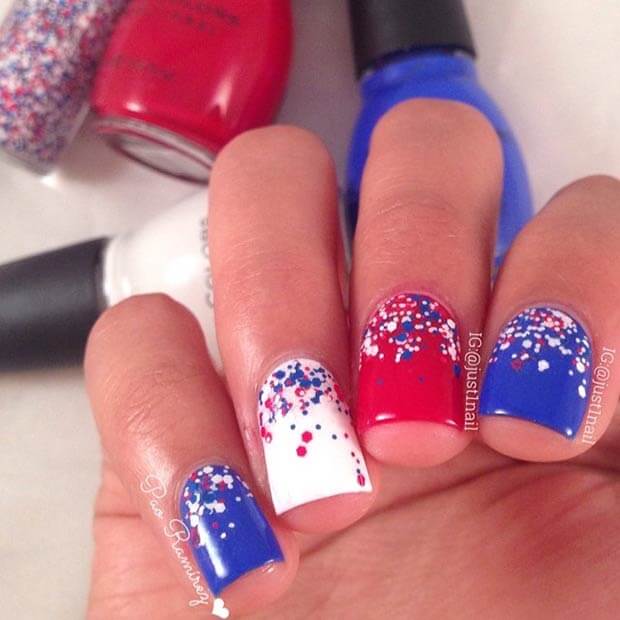 #22. Matte Fourth of July
Happy Memorial Day and Happy Fourth and don't forget to share 🙂
Images Via: StayGlam