We all strive for long, healthy nails, but getting there isn't that easy! While it does take some patience and a little bit of time, this DIY nail growth oil works WONDERS for weak, brittle nails.
This all natural oil is formulated to penetrate deep into the nail bed and strengthen the nail enamel from the inside out. With continued use, this DIY nail growth oil will promote strength, growth, and shine.
DIY Nail Growth Oil Recipe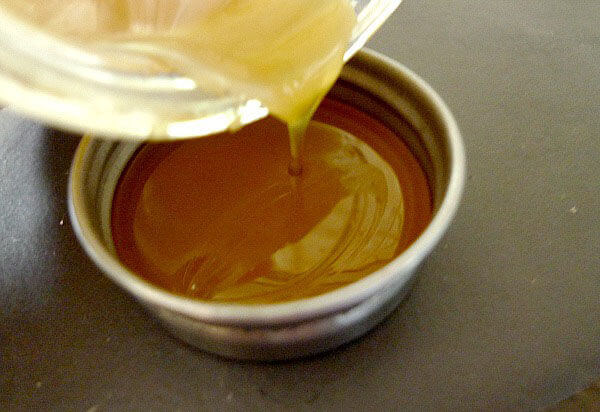 Ingredients
¼ cup of organic coconut oil – hydrates deeply, prevents dryness, and encourages growth and strength
¼ cup of honey – antibacterial, antiseptic, and strengthening
Directions:
1. Mix ¼ cup of organic coconut oil, 1/4 cup of honey and 4 drops of rosemary essential oil in a small bowl.
2. Heat in the microwave for 20 seconds.
3. Soak your nails in it for 15 minutes. Lay back, relax, and while you wait, why not apply a homemade face mask?
Do this twice a week for at least a month for best results.
Benefits of DIY Nail Growth Oil
Coconut oil
Promotes nail growth
Hydrates cuticles
Prevents hangnails
Prevents fungus
Contains essential fatty acids and other nutrients that give nails a shiny sheen.
Honey
Softens cuticles.
Scientific studies proved that honey has the ability to stop the growth of fungi on nails.
Prevents formation of bacteria.
Encourages strength and growth.
Rosemary Essential Oil
Strengthens nails.
Encourages growth.
Prevents fungus and bacteria from forming.
Whitens nails.
Pro Tips
You should keep your nails and cuticles dry to avoid fungal infections. Water can be your nails' worst enemy!
Eat a healthy diet of Omega 3s, fruits, and vegetables.
Regularly trim and cut your nails to encourage faster growth.
Massage your nails regularly to increase blood circulation which in turn promotes growth.
Like this post? Share and Pin 🙂