Overgrown, hard cuticles can be a pain in the butt to get rid of, but this homemade cuticle butter is here to save the day! Made with entirely natural ingredients, this cuticle butter will soften hard cuticles after just one use and will also strengthen brittle nails therefore encouraging healthy nail growth. Use this homemade cuticle butter daily or a few times a week for best results – also makes an excellent hand moisturizer!
Homemade Cuticle Butter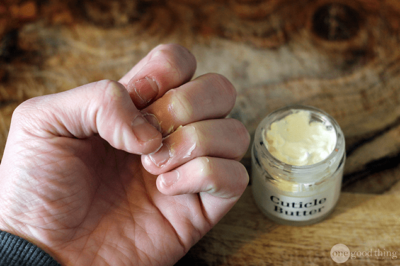 Source: Onegoodthingbyjillee
Ingredients:
1/4 cup Shea butter
2 tbsp coconut oil
1 tbsp jojoba oil
1 tbsp vitamin E oil
20 drops lavender oil
20 drops Frankincense oil
Directions: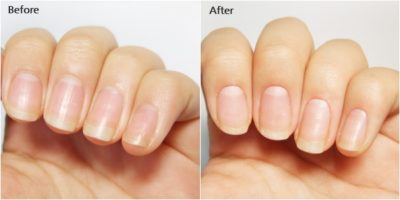 In a double boiler, melt the Shea butter and coconut oil over low heat.
Once melted remove from heat.
Stir in jojoba oil, vitamin E oil,  and the essential oils.
Let the mixture cool for a while, about an hour or until the top starts to set.
Use a stand mixer or a hand mixer to whip the butter on high until it thickens into a butter-like consistency.
The recipe should yield about three 2 ounce jars
Apply to nail bed every night before bed, or at least 2-3 times a week.
The butter will be a little oily at first, but will seep in very fast and by morning, your cuticles should be nice and softened! Use an orange stick to push them back or simply use a nail brush to scrub cuticles.
Like this post? Share and Pin 🙂