So we all know that Evian makes water, but did you know that they also make beauty products as well? As far as I know, Evian has now launched a skin care line complete with face wash, moisturizer…the works.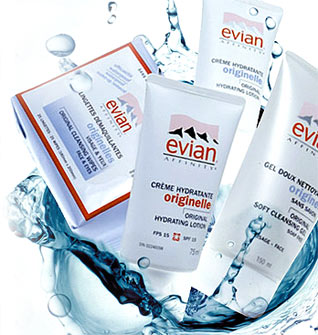 So does this product do justice to its fancy name and water? I just bought the Evian Oxygenating Cleansing Gel and I have to say that I love it like no other product. It works great for both face and eyes, so you don't have to worry about getting tears, and it eliminates any trace of makeup and dirt on your skin.
This gentle and soap-free gel removes makeup, excess oil and impurities while providing the skin with a genuine "breath of fresh air" to purify and re-balance the skin.
The best part? Although this product retails at around $11 regularly, I found an amazing deal at the drug store and got it for only $4!