If there was only one product I was allowed to recommend to anyone, it would be this: OZ Naturals Vitamin C Serum. I've been using this serum for about a year now, and I've noticed a considerable difference. My skin is more radiant, softer, and of course, wrinkles have completely diminished.
I decided that it was time to use an anti-ageing product (since I'm already in my late 20s), and I came upon OZ Naturals while browsing Amazon: it was one of their best sellers. After reading the reviews, and doing a little research of my own, it seemed as if this product worked for everyone and contained natural and powerful ingredients.
Ingredients:
Vitamin C (amazing antioxidant)
Hyaluronic Acid (This naturally occurring acid can hold 1,000 times its own weight in water, and that is the reason it's ideal for hydrating and moisturizing the skin.)
Amino Blend (This blend promotes blood circulation to the skin, helping strengthen capillary walls and nourish cells, thereby allowing the skin to heal naturally.)
Organic Jojoba Oil (To smooth skin's texture)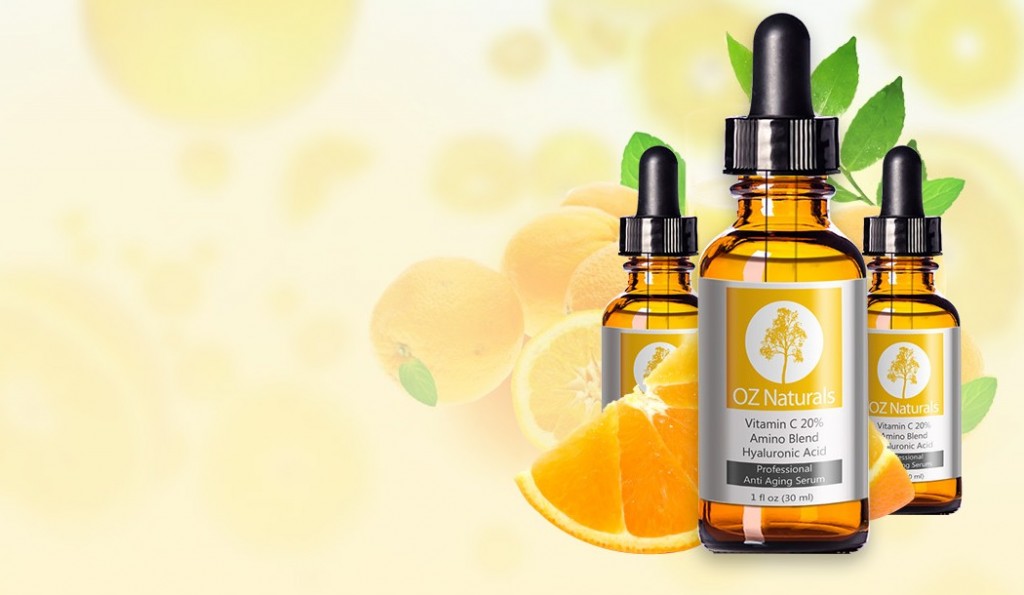 All of these ingredients combined make the silkiest serum you'll ever apply on your skin. All you need is just a tiny little dab to cover your entire face and neck. The company recommends that you start using it only in the morning and then after a week weeks use at night too. Apply a thin layer to your face and neck and let dry. Follow up with a light moisturizer.
Also, OZ Naturals is 100% vegan, cruelty-free, paraben-free, sulfate-free, mineral oil-free, lanolin-free, gluten-free, and GMO-free.
When You Should Start Seeing Results:
You should start seeing results right away: your skin will be softer and smoother. Within 30 days, you'll notice a reduction in wrinkles, fading of scars, and an over-all even skin tone.
Price:
I found Amazon to be the cheapest at $22.49 for a 30ml bottle. This bottle should last you about a month or two depending on how much you use.
So give this a try and let me know what you think!
If you enjoyed this post, don't forget to share 🙂