Although this delicious fragrance has been out for a little while now, I still had to give it some ovation because it is absolutely to-die-for! Ralph Lauren's Pure Turquoise makes you feel empowered all the time thanks to its delicious blend of ingredients and makes you the hottest smelling thing around!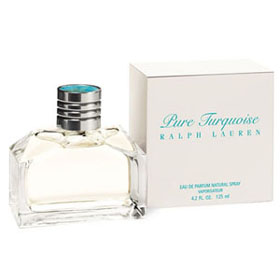 This new fragrance embodies all that is luxury, power, combined with sweetness, class and everything lush. Pure Turquoise contains an intoxicating blend of cassis, lily of the valley, cactus flower, orange flower absolute, Bulgarian rose, silver birch wood and patchouli.
This floral combination leaves you feeling refreshed and like a new woman. You absolutely have to try this fragrance, as Ralph Lauren has never managed to go wrong!