First off, I would like to thank Ashworth&Associates for sending me Secret's Nature socks which is a line of eco-friendly socks. I love this because I'm trying to be very environmentally conscious these days and these socks are just the thing to start me off.
Stock up on Eco-Friendly Socks
.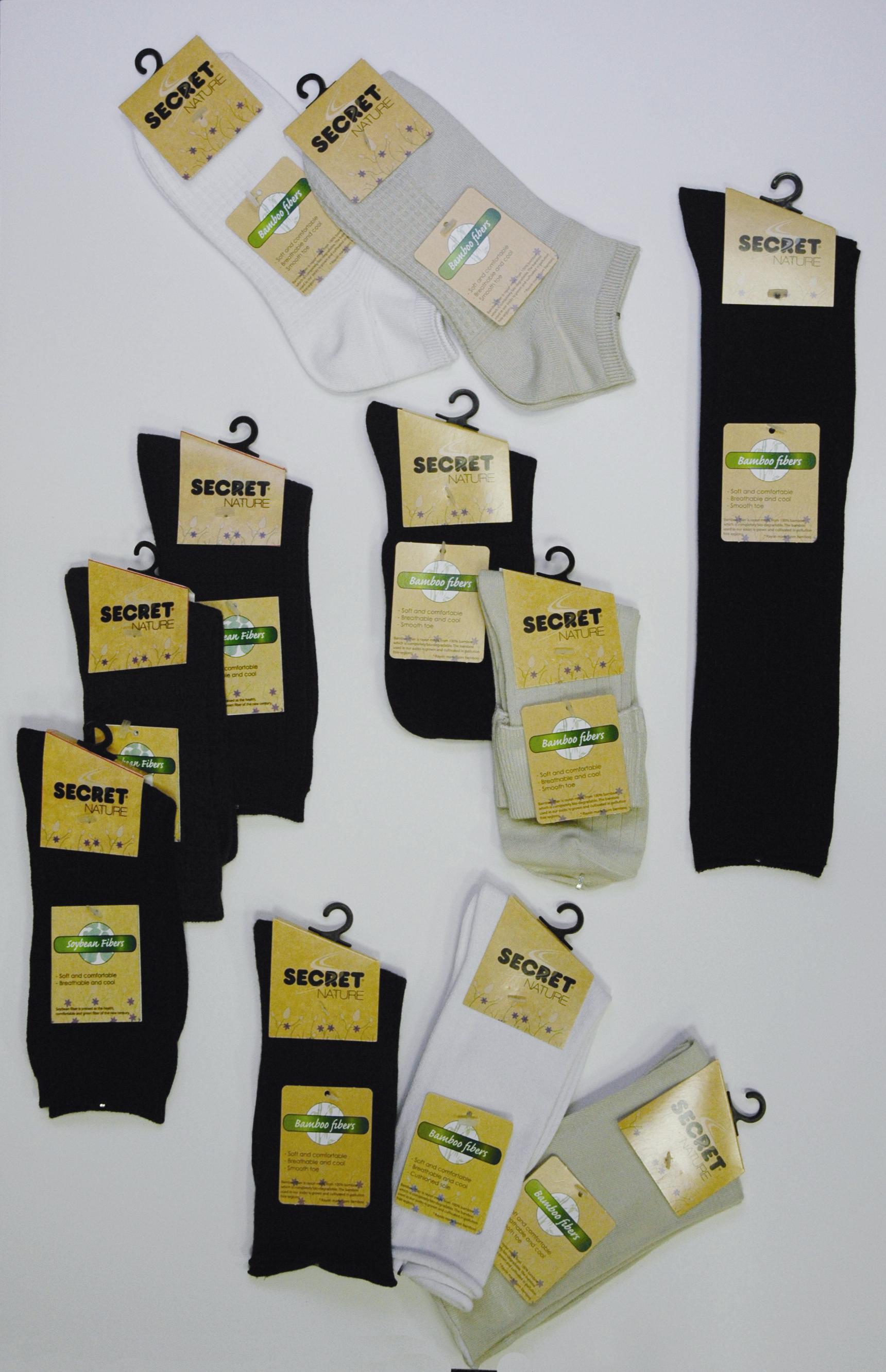 Secret has launched an innovative line of socks that isn't just good for you; it's good for the environment too. Using everything from soy fiber to coconuts, these socks leave you looking good while feeling good about the decisions you're making. Each fiber found in Secret's eco-friendly line features its own set of unique designs.
The first time I put on these socks, they felt absolutely amazing. They're super-soft to the touch and they last a long time too. They come in a variety of different colors and styles such as cuff and crew and low-cut. These Secret socks are so soft because they are made with soybean fiber which is made from the remnants of the tofu manufacturing process. These socks have the look and feel of premium yarn – without the premium prices. So now you can enjoy luxurious socks without spending a fortune!
You can get these amazing socks at almost any retail store such as The Bay or Sears for under $5.00 a pair.
To see more product reviews, check out our Product Review Blog!
If you like this post, don't forget to share 🙂