Do you know what your favorite beauty brand is? I often find myself arguing with my friends about what the best brand is for your skin and makeup and such, but of course I always end up winning! All jokes aside though, I've tried countless different brands and none of them compare to Clinique. I've been a fan of Clinique for a few years now and I gotta say it beats the competition. So what's YOUR favorite beauty brand? I wanna know!
What's Your Favorite Beauty Brand?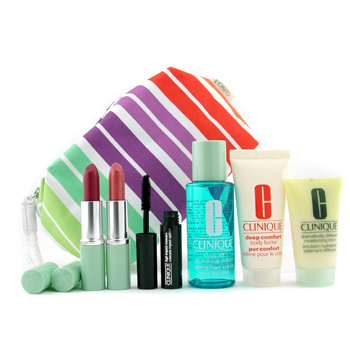 I first started using Clinique's face products such as their toner, face wash, and moisturizer and saw a huge improvement in my complexion. So of course I kept up with that and I always look for Clinique Gift With Purchase because seriously, there is nothing better than that. You buy your necessary Clinique stuff AND you get freebies with that too!
I also like Clinique's makeup too, although I am a MAC fan…always was and always will be, but Clinique's got some good stuff too. I like some of their eyeshadows since they're hypoallergenic and I wear contacts, it just works for me.
So let me know what you favorite beauty brand is or even your favorite Clinique product. Either way, I love to hear from you guys!
To see more posts like this one, check out our Beauty Tips Blog!
If you like this post, don't forget to share 🙂