If you haven't heard of the miracle moisturizer Creme de la Mer, well then you need to read this! I've been trying to get my hands on a Creme de la Mer jar for quite some time now, but I'm just not willing to pay $300 something dollars for a face cream. Of course, if I was a millionaire I'd have no complains, but since I'm not…I'll keep rummaging till I find a cheaper version. So what is Creme de la Mer exactly?
The Miracle Cream: Creme de la Mer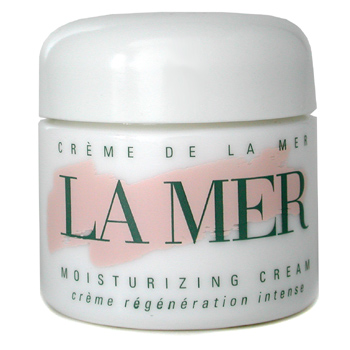 Creme de la Mer is a very deep, moisturizing face cream that really works miracles. It was developed by a NASA scientist, Dr. Max Huber, who had some sort of experiment explode in his face. He was compelled to create a creme that would repair his face when nothing else worked. It was bought out by Estee Lauder in 1996. In fact, it turns out that they had a hard time recreating this cult classic. The Miracle Broth that is the secret of the Creme is very time consuming and difficult to make. The lotion is a fairly basic moisturizing lotion, but with the added ingredients of sea kelp (turned out it could only be harvested twice a year and then had to be processed for months), calcium, magnesium, potassium, iron, lecithin, Vitamins C, E and B12, oils of citrus, eucalyptus, wheat germ, alfalfa and sunflower.
The Creme is a little hard to use since you have to place a small amount (about 1-2 peas) in the center of your palm and rub your hands together vigorously. The creme will liquify, eventually becoming a clear liquid which you apply to your face.
This is the ultimate moisturizer for dry skin, especially during the winter. Now I haven't tried this product myself, but some of my friends have and they can't stop talking about it. It leaves your complexion with a youthful, radiant glow that you won't be able to compare to anything else.
To see more product reviews, check out our Product Review Blog!
If you like this post, don't forget to share 🙂