Whether you're looking to buy someone gift, treat yourself, or need some traveling companions, My Tagalongs has just what you're looking for. I'm a big fan of their stuff since I take them with me everywhere I go. My Tagalongs are fashionable, stylish, practical, compact and life-saving accessories. So what can you get?
Your Ultimate Travel Buddy: My Tagalongs
The Undercover Traveler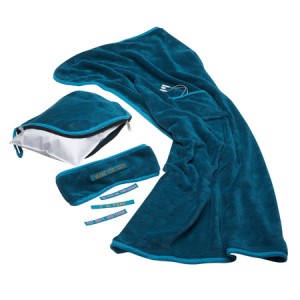 If you like to travel, this is your must-have item for those uncomfortable flights. The Undercover Traveler ensures you enjoy a smooth ride to your destination by featuring a plush blanket with a pocket for your iPod or whatever else, a pillow, comfy socks and an eye-mask that notifies staff if you want food or if you want to be left alone. What more could you ask for? Since using the traveler pack, I've never gone anywhere without it! Get your travel pack for only $30.
Tag It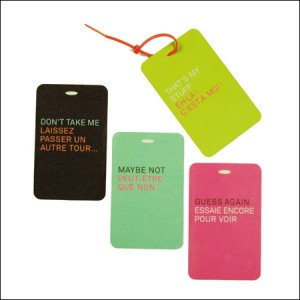 My Tagalongs also ensure that you don't lose your luggage with their Not-Your-Bag Tags that come in fun colors and say things like : Maybe Not, Guess Again, Don't Take Me, and That's My Stuff. It's the best way to stand out from the maddening crowd when making a grab for your bags. You get 4 fabulous travel tags for just $10.
Shield Yourself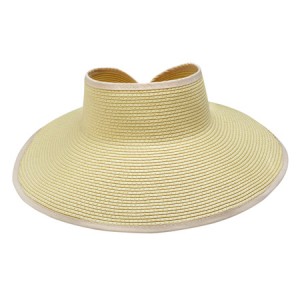 We all know by now that the sun can have damaging effects on our skin, so it's important to use sunscreen and take cover. That's where My Tagalong's Sunhat to Go comes in and saves the day. This chic sunhat has a wide brim that provides plenty of shade. It rolls up for easy damage-proof packing so that your look never falls flat. Available in beige and black for only $18.
If you like this post, don't forget to share 🙂