Find your perfect pair of sunglasses with this easy guide! Sunglasses have a magical way of instantly transforming you and hiding all of the problem areas. So whether you don't feel like putting makeup on, or you're hiding tired eyes, sunglasses can be your best friend during that time. Here are the best sunglasses for your face shape.
Find Your Perfect Pair of Sunglasses With This Guide
Narrow Chin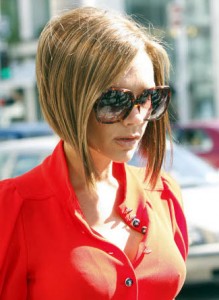 Those with narrow chins, such as Victoria Beckham's, can opt for  round frames that will soften a sharp chin.
Wide Forehead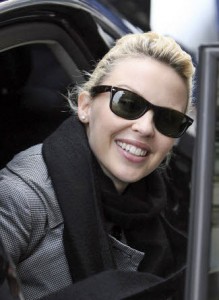 Cover a wide forehead with a pair of straight-edge framed sunglasses like Kylie Minogue's.
Long Face

If you have a long face with a high forehead minimize the effect with a pair of large square-shaped sunglasses that will help hide the long face and protect you from the sun too.
Narrow Face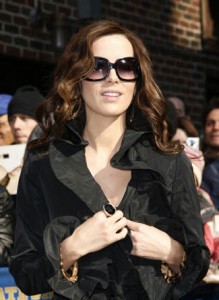 If you have a slender, narrow face, fix it with a pair of round large sunglasses. They're all the rage this summer plus great for hiding tired eyes.
Angular Face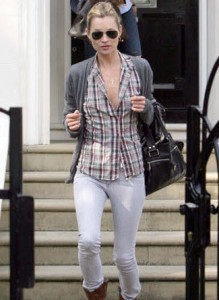 If you have an angular face like Kate Moss, opt for 40's inspired aviator sunglasses. They look super chic and will offset a strong jaw.
Round Chin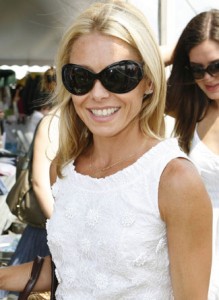 If you have a round chin like Kelly Ripa, try out an angular frame to create a flattering contrast with the roundness of your features.
Full Cheeks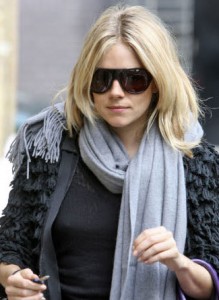 If you want to hide a full face and full cheeks, go for wraparound frameless shades like Sienna Miller's.
If you like this post, don't forget to share 🙂