This holiday shopping guide will help you destress! If you haven't already started your holiday shopping, now is the time to do it. Why? Because right now you get the best sales and the best stuff, without all the crazy holiday crowds! But before you head out the door, make sure you check out these holiday shopping tips to better help you make the most out of your money.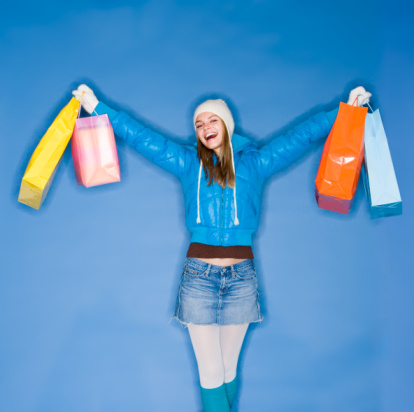 Tip #1: Shop Early
If you're on a budget, there is no better advice than to shop early. First, make a list of all the people you need to buy for, and slowly start buying what you need, whenever you see it on sale. The more you wait, the more expensive things are going to get, and you might also find yourself without that special item that you wanted.
Tip #2: Avoid Buying Things You Don't Need
Holiday shopping can leave you spending a little more than you intended to, so make sure you make a list and only buy the things that you actually need and have to. Just because you saw something on sale doesn't mean that you have to buy it. If it's not on your list, it's a no-go!
Tip #3: Shop Online
If you're a busy girl, then online shopping might be for you. There are tons of online stores that offer free shipping over a certain amount, so if you have a long gift list, why not get all your shopping done online and get free shipping too? Most of the time, things you find online are actually cheaper than in store so not only do you save money, but you also save yourself the hassle of going out and battling the holiday crowds.
Tip #4: Make a Spending Cap
The problem with the holidays is the people don't know when to stop. So set yourself a spending cap and do not go over it. Once you've got your budget, start planning how much you're going to spend on each and every person and stay within that budget.
Tip #5. Keep Your Receipts
One of the most important rules when shopping is to keep your receipts. You never know, you might see the same item you bought on sale somewhere else, at which point you'd wan to return the previous item and get the sale one. Also, it's a good idea to get gift receipts and attach them to your gifts in case the recipient wants to return or exchange.
If you liked this post, don't forget to share 🙂