Today we'll show you how to use coconut oil for soft feet! Coconut oil is one of those superfoods that can cure almost anything, including rough, scaly feet. Because coconut oil contains so many vitamins, minerals, and fatty acids, it's the perfect moisturizer. There are tons of different ways to use coconut oil to soften skin, but this is my favorite way and it will leave your feet feeling extra silky!
How to Use Coconut Oil to Get Soft Feet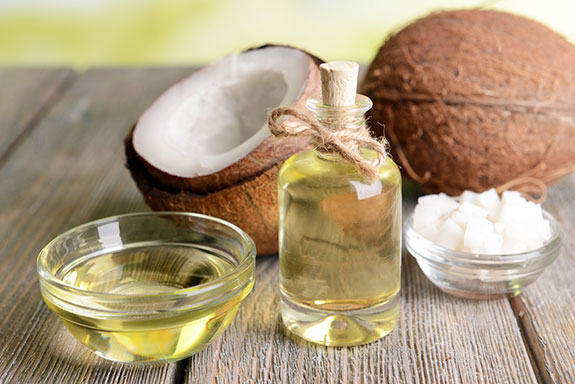 #1. Exfoliate
Before you go ahead and do the coconut oil foot treatment, it's important to slough off the dead skin cells on your feet. That way, the coconut oil can penetrate much easier, leaving your feet super soft! Either purchase a foot scrub or make your own by combining sea salt and coconut oil. Rub on wet feet, focusing on the rough areas.
#2. Treat
In a microwave safe bowl, heat coconut oil for 20 seconds until it has melted and it is warm. Test with your finger before to make sure the oil isn't too hot and you don't burn yourself! Then, rub the warm oil on your feet and cover with a pair of socks. Leave the socks on overnight and in the morning your feet will be soooo smooth!
#3. Repeat
Depending on the severity, you can repeat this process every day or just a few times a week! But within just one use, you'll notice a major difference in your feet!
Leave a comment below and don't forget to share 🙂
Source: healthyskinsolutions