Making your own serum is a LOT easier than you'd think, and, once you have all of your essential oils, you'll be able to make several batches and you'll end up saving a ton of money! This DIY anti-aging serum is made up of all natural, organic essential oils which penetrate the dermis to reduce the appearance of wrinkles, fine lines, and crows feet.
DIY Anti-Aging Serum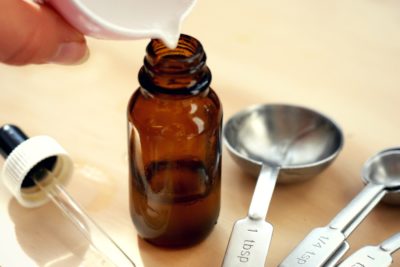 Ingredients:
This recipe will yield about a 2 oz bottle.
Directions:
Add all ingredients in a 2oz bottle dropper and shake well.
Apply every night before bed and focus on wrinkle prone areas such as around the eyes, mouth, and forehead.
Benefits of DIY Anti-Aging Serum:
Smooths out fine lines
Hydrates dry skin
Prevents formation of wrinkles, fine lines, and crows feet
Fades acne scars and dark spots
Evens skin tone
Moisturizes
This serum will keep well at room temperature for 1 year, so no need to refrigerate!
If you like this post, please share and Pin 🙂