This DIY hand sanitizer uses only 3 ingredients, kills 99.9% of germs, and takes seconds to make! During this pandemic, it's super important that we all do our part, stay home, and of course wash our hands! But, when you're out and about, you still need to protect yourself against COVID-19 and other viruses, so you also need a hand sanitizer. Unfortunately, hand sanitizers are hard to come by these days, and you don't always have access to soap and water. Thankfully, you can make your own hand sanitizer and this DIY hand sanitizer will come in handy!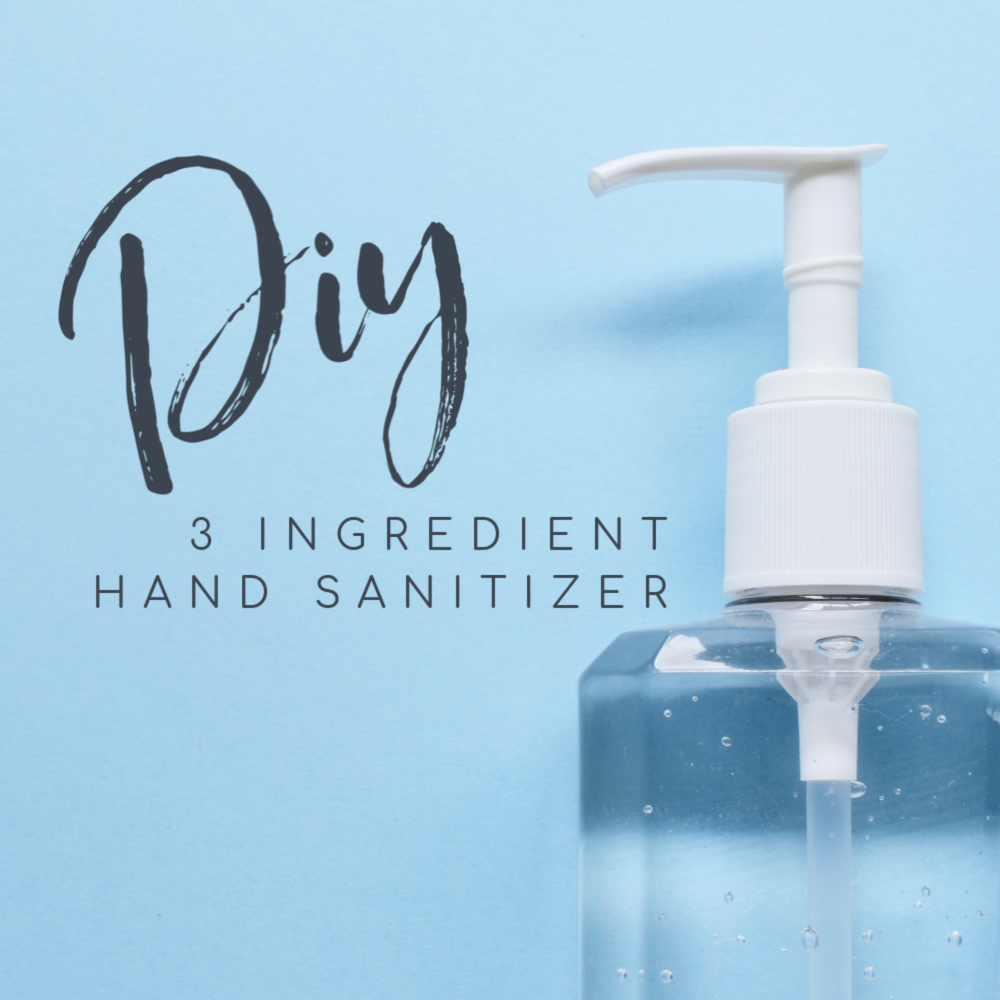 According to the Centers for Disease Control and Prevention (CDC), to stop the spread of the virus, you need to use an alcohol-based sanitizer that contains at least 60% alcohol. This DIY hand sanitizer is super quick and easy to make and like we mentioned above, you only need three ingredients:
The most important thing to remember when making your own hand sanitizer is to keep a 2:1 ratio of alcohol to aloe vera. Doing this will ensure that the sanitizer contains at least 60% alcohol, which is the minimum amount needed to kill most germs.
DIY Hand Sanitizer Recipe
According to the CDC, the hand sanitizer recipe below will kill 99.9% of germs in just 60 seconds!
You'll Need:
3/4 cup isopropyl or rubbing alcohol (99%)
1/4 cup aloe vera gel
10 drops essential oil of your choice such as lavender oil. If you don't have essential oils, you can substitute with lemon juice.
Directions:
Add all ingredients to a clean and sanitized bowl.
Mix well and beat until the mixture turns into a gel-like consistency.
Pour the mixture into a clean, sanitized pump bottle and it's ready to use!
Notes:
Be sure to sanitize all tools you'll be using, including pump bottle, bowl, and mixers.
Wipe down all surfaces before and after making the hand sanitizer.
Wash your hands well before making the sanitizer.
Do not use diluted alcohol.
Do not touch the sanitizer with your hands until it is ready to use.
The CDC does not recommend that homemade hand sanitizer recipes be used on children as they have more sensitive skin.
Is This DIY Hand Sanitizer Recipe Safe?
During these times, you'll come upon hundreds and hundreds of DIY hand sanitizer recipes, but are they safe? According to experts, a homemade hand sanitizer should only be made by those who are absolutely sure and confident that they know what they're doing and that their ingredients are true. If you're unsure about the type of alcohol you're using, or if you think an ingredient may have expired, stop. Making your own hand sanitizer IS easy, but it also requires precision and quality, active ingredients. Using the wrong ingredients can:
A bad batch of hand sanitizer. If you don't use the right ingredients, you may end up baking sanitizer that's simply not effective. This means that it won't kill 99.9% of germs,which can put you and your family at risk.
Skin irritations and rashes. Using expired ingredients can lead to allergic reactions such as skin irritations and/or rashes.
Cause harm. If you're not using the ingredients properly, you can expose yourself to hazardous materials via inhalation.
How to Correctly Use Hand Sanitizer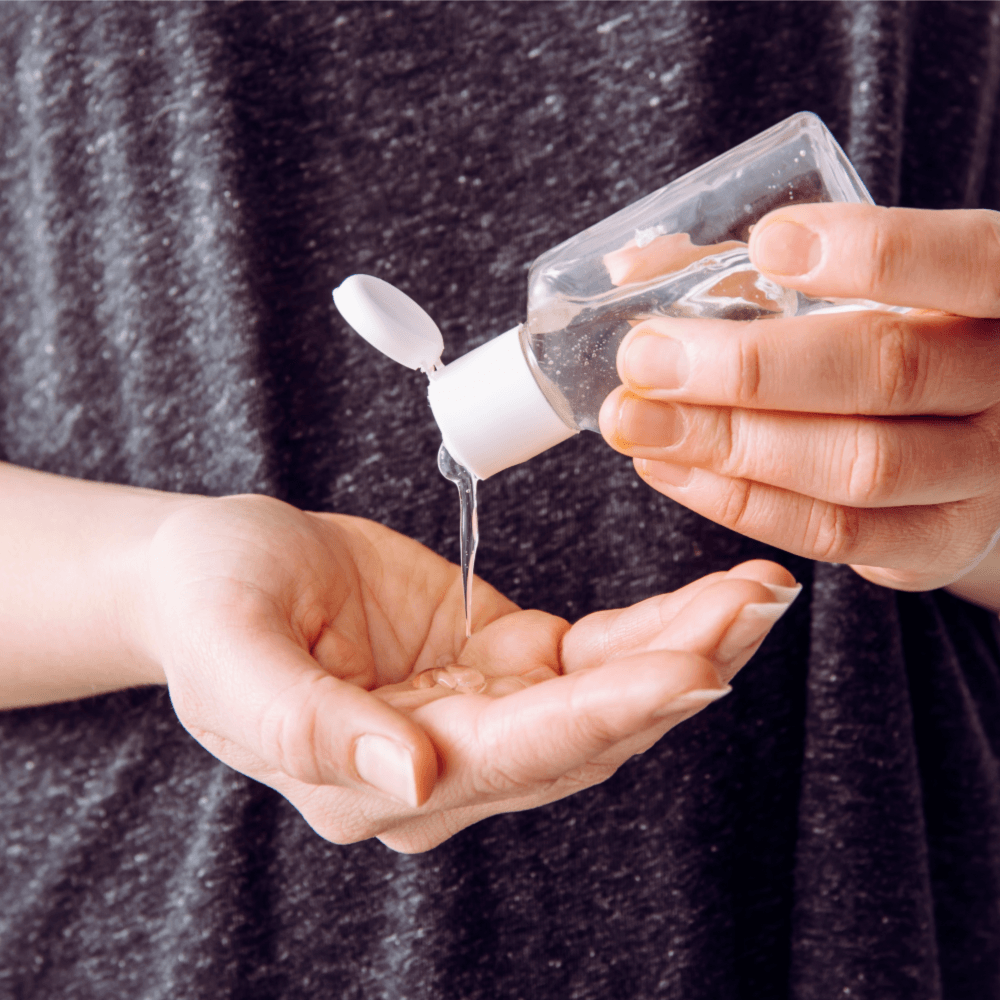 There are actually wrong ways of using hand sanitizer! A hand sanitizer will only be as effective as its user. This means that when you apply hand sanitizer to your hands, you should rub them together until they're completely dry. If your hands are dirty or greasy, you should wash them with soap and water BEFORE applying hand sanitizer.
If your hands are dirty or grimy, be sure to wash them with warm water and soap for at least 20 seconds. Dry your hands well.
Apply a small amount of sanitizer to the palm of one hand. About a dime sized amount should do!
Rub hands together until completely dry. Be sure to get in between fingers and back of the hands.
Rub your hands together for about 30-60 seconds, or until hands are completely dry.
Which Germs Can Hand Sanitizers Kill?
According to the CDC, an alcohol based hand sanitizer that contains at least 60% alcohol, can kill a large number of microbes on your skin. Additionally, it can also kill a wide range of pathogens and disease causing agents on your skin, which includes COVID-19. While these hands sanitizers do destroy a large number of microbes and viruses, they do not eliminate ALL types of germs. According to the CDC, hand sanitizers are not effective at killing the following germs:
norovirus
cryptosporidium
clostridium difficile
In addition to that, a hand sanitizer will not work on hands that are dirty, greasy, or grimy. For hand sanitizer to be effective, your hands should be clean of dirt and greasy before applying.
Hand Washing or Hand Sanitizer?
While both options are good, washing your hands with warm water and soap for 20 seconds is infinitely better than just using hand sanitizer. Hand sanitizer should only be used when you don't have access to the aforementioned. But, when the opportunity to wash your hands does become available, you should do so immediately. You should wash your hands:
after going to the washroom
after sneezing, blowing your nose, or coughing
before eating
after touching outside sources or being outside of the home
How to Wash Your Hands:
Check out this video where Dr. Sanjay Gupta shows you how to correctly wash your hands.
Start by using clean, running water. The water can be warm or cold, but we recommend you use warm water for best results.
Wet your hands and turn off the tap. Then, lather your hands up with soap.
Rub your hands together for at least 20 seconds, making sure to rub in between fingers, thumb, and back of hands. Get underneath the fingernails, and if you have long nails, you should trim them at this time to help prevent the spread of germs.
Turn the water back on and rinse your hands. Use a paper towel to turn off the tap and dry hands well.
DIY Hand Sanitizer
This DIY hand sanitizer recipe is quick, easy, and only requires 3 ingredients! Kills 99.9% of germs within 60 seconds.
Ingredients
3/4

cup

isopropyl or rubbing alcohol (99%)

1/4

cup

aloe vera gel

10

drops

essential oil of your choice OR lemon juice
Instructions
Before beginning, be sure to cleanse and disinfect all tools and surfaces.

Mix all ingredients together in a bowl and beat until a gel-like consistency forms.

Pour mixture into a clean, sterilized pumped bottle and use.