If you're looking for a flawless complexion, you've come to the right place. All the stubborn scars and and red spots finally have nowhere else to hide. With this DIY redness reducing cream with an aloe vera oil blend, your skin will be replenished by vitamin E and hydration. This mix can be as simple as three ingredients but you can easily add other essential oils, vitamins and even small grains of your favorite ingredient for some exfoliation.
DIY Redness Reducing Cream Recipe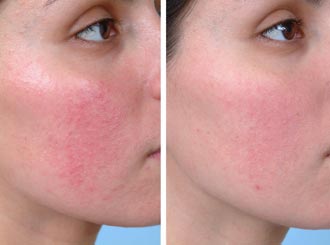 This at-home fix is great because:
It removes redness, dark circles, bags, and inflammation in skin.
This can be used on all parts of the body.
Works over night.
It is easy and cheap
Ingredients:
Aloe Vera- Hydrates with its water infused tissue and reduces inflammation & redness with its healing properties. (Caused by Vitamins A, E & and C  as well as minerals, and amino acids). It has long been used for treatment in sunburns and Psoriasis.
Coconut oil-  Another hydrating compound that has antioxidant properties. This natural oil is full of saturated fats which allows easy consumption of more minerals, vitamins, & proteins.
Lavender oil- Makes for a fresh flowery fragrance, relaxes and opens the lungs and drys out all the extra sebum & bacteria and even tightens the skin.
You can add a huge variety of other oils and salves for a super strong and aromatic cream such as Frankincense, coffee grounds, rose water/oil, honey, lemon; the list goes on. These other options may give  great benefits and you are welcome to try any and see what works for you. Everyone has a different skin type and so much can be put together to make the unique blend. For now, you only need these three basic ingredients that will work on almost all skin types.
Directions: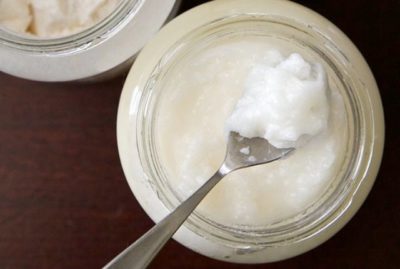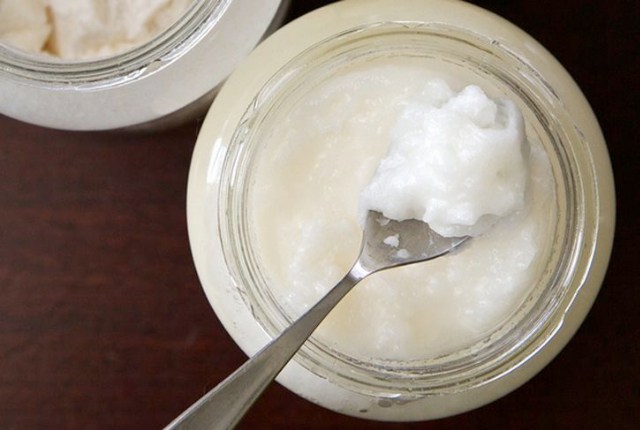 Get a small to medium sized piece of an aloe vera leaf and slice the sharp edges off. You will be able to easily cut the wider sides off and have a raw, clear piece of aloe meat.
In a small bowl, crush it up and squeeze all the juice out of it with a fork and your fingers.
Mix it with a tablespoon of coconut oil and a drop of lavender oil (or your preferred salve)
Massage it into your skin (whichever area you are trying to improve) for a few minutes before going to bed and voila!
You will wake up with your skin looking younger, brighter and smoother than ever. Over the course of one night, inflammation and redness will be reduced dramatically and over the course of a few days deep scars and tough stretch marks will seemingly disappear. Try this DIY redness reducing cream  for yourself and tell us how it worked for you.
Like this post? Share and Pin 🙂