As someone who has dark hair, getting rid of unwanted hair has always been a big pain. With shaving, hair grows back super quickly and I find I have to re-do it again the next day. Waxing is messy AND expensive…whether you buy it in store and do it yourself or you get it done. Last week, I research how to make your own homemade sugar wax and found a recipe that seemed fairly easy. I tried it and I was sooo frikken impressed!
It took me 10 minutes to make (not even), I already had ALL the ingredients in my kitchen, and it worked like a charm! So if you're trying to get rid of unwanted hair at home and need a cheap, quick, and easy recipe, look no further!
How to Make Your Own Homemade Sugar Wax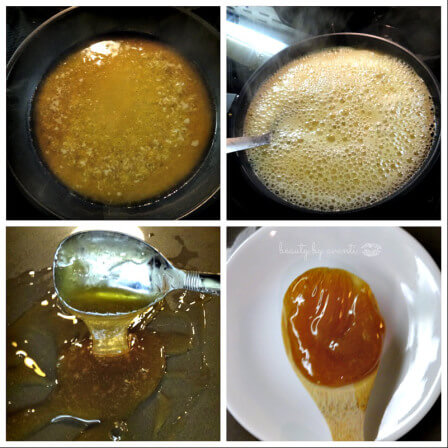 Ingredients:
One part water
2 parts sugar
The juice of 1 lemon or 1 lime
Directions:
In a small saucepan, add the water, sugar, and lime juice. Cook over medium-heigh heat stirring constantly until sugar has melted. You're looking for the sugar to darken in color. It will go from clear, to champagne, and then to amber pretty quickly so make sure you're always stirring! Take the mixture off the stove and allow it to cool. Once it has reached room temperature it's ready to be used!
Grab a spoonful of the cooled mixture and roll it into a ball. If the wax is too brittle, it means you've cooked it for too long and will need to start over again. If it's too gooey and soft, that means you didn't cook it for long enough and it can go back in the pan.
How to Use: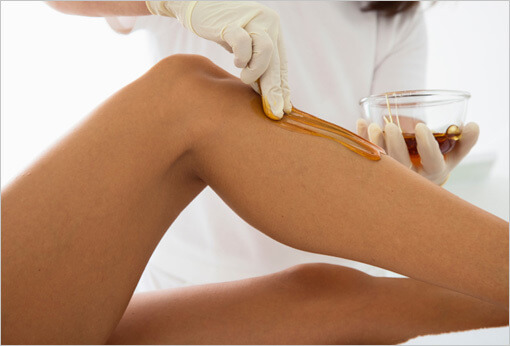 Take the ball of sugar and spread it onto your skin with the direction of hair growth. Make sure your skin is clean and dry. Then, holding the skin taut, pull the wax back against the direction of hair growth. Repeat on the same area if necessary. What's really awesome is that you can use the same wax over and over again! Just roll it back up into a ball and spread onto your skin.
Once you're finished sugaring, you can store the ball in a container and just microwave it for a few seconds when you're ready to use again! How amazing is this? No need for waxing strips, expensive trips to the salon, or complicated ingredients!
Will it Hurt?
That all depends on your pain threshold as well as if you've ever waxed/sugar before. If you have, then you know what to expect. But if you haven't, you should always test a small area first to make sure that your skin doesn't get irritated. Of course, some redness IS to be expected, so use your judgement! To minimize the pain, you can always take a Tylenol or other pain-reducing pill half hour before you start.
Happy sugaring and don't forget to share:)