With the warm weather coming up, you'll definitely want a change in your hair. Whether you're dying it lighter, changing hair colors or getting a cut, these 15 summer haircuts will be a big inspiration. Check out these celebrity haircuts and see which cuts best suit your hair type, and which cuts best suit your face shape.
These summer haircuts are some of our all-time favorite haircuts because they're easy to wear, light, and most face shapes can actually pull them off!
We've compiled different summer haircuts for all hair lengths from short hair to medium length hair, as well as curly haired cuts!
Let's check out these summer hairstyles and get some inspiration!
15 Summer Haircuts
Scarlett Johnasson's Asymmetrical Sweep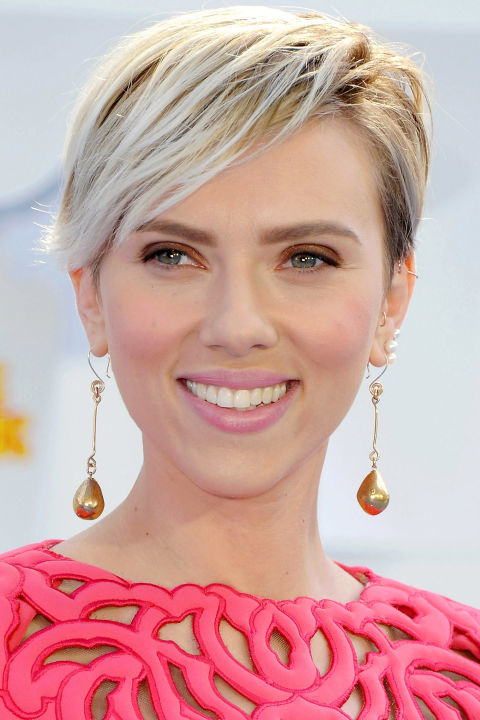 Give a boyish crop some femininity with cheekbone-skimming layers. This summer haircut works best for those with oval and heart-shaped faces. Use a flat iron and some sea salt spray to achieve this look!
Katie Holmes' Straight Bangs and Bob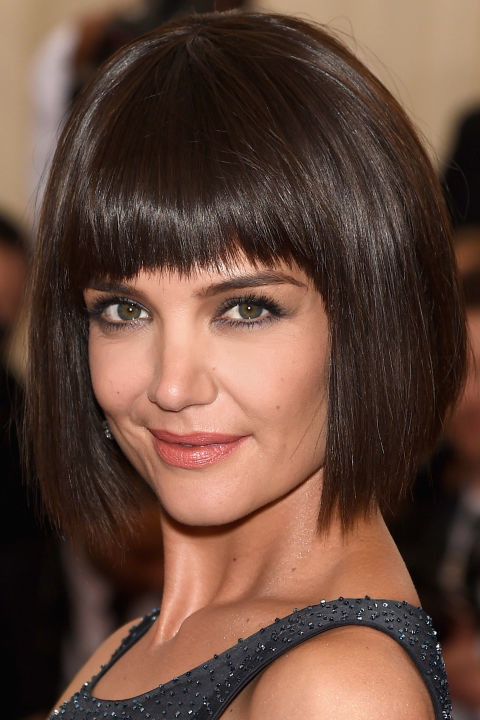 FYI, she is actually wearing a wig, BUT this cut is definitely adorable! If you have a round face shape, stay away from this cut as it will only make your face appear wider. Use a volumizing mousse and a flat iron to copy this look!
Michelle Williams' Side Swept Bangs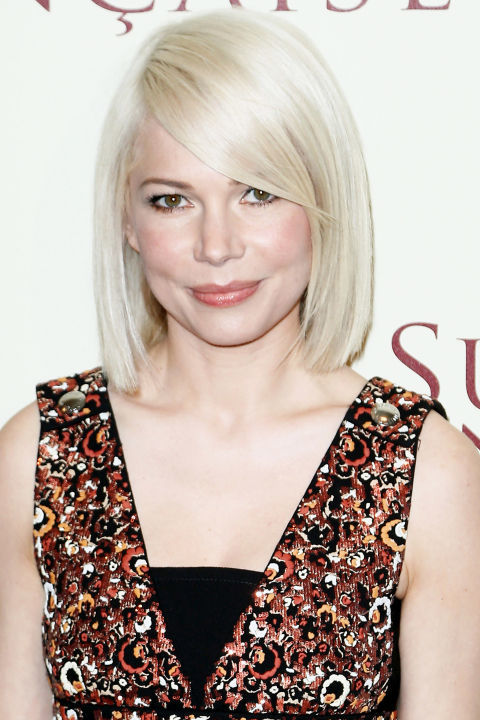 The side swept bangs frames her face beautifully, and it's a super easy style to upkeep in the summer. Side swept bangs are easy to manage, and when you don't want them in your face, you can easily pin them to the side or up! Use a shine serum and a flat iron to recreate this look!
Jessica Alba's Chin-Length Flip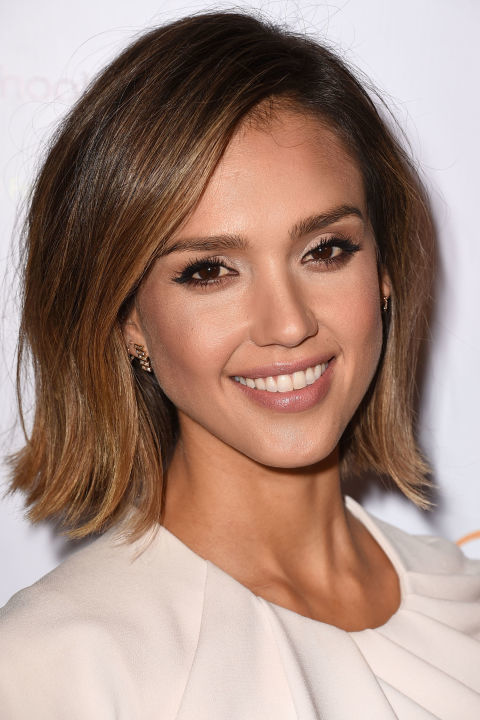 The up and outwards flip at the end gives hair a fuller and thicker look. This summer haircut will look adorable on all face shapes and is easy to care for.
Freida Pinto's Classic Bob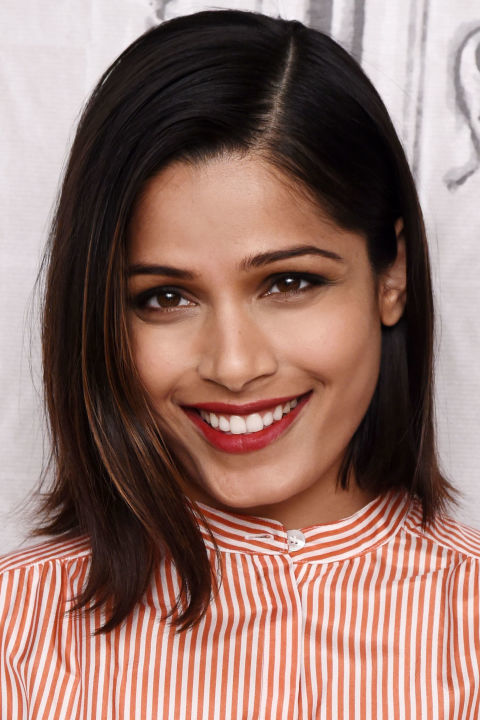 This simple but classic bob has a modern edge with a deep side part. Looks amazing on round face shapes!
Rose Byrne's A-Line Bob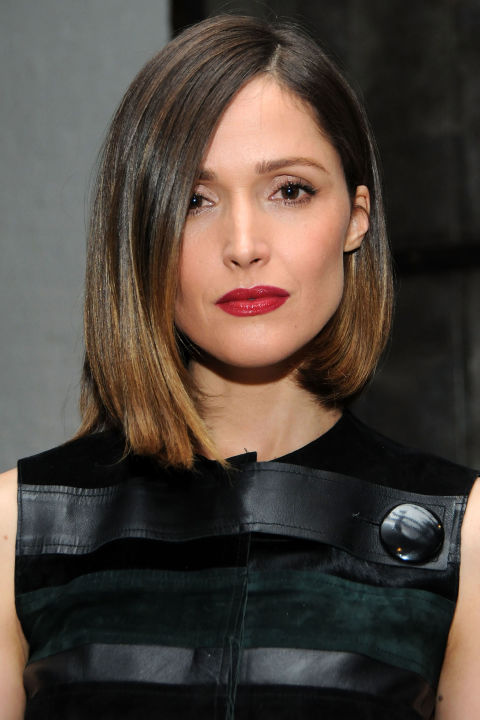 This a-line bob looks polished and edgy all at the same time. With a deep side part, this bob will elongate a round, short face shape.
Sophia Bush's Choppy Cut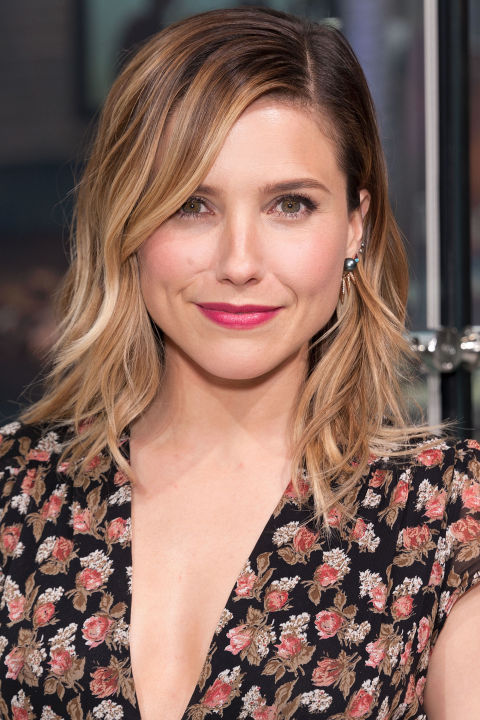 Great for all face shapes, this choppy style is perfect for summer as it reminds us of soft, beachy waves. You can just spray some sea salt spray and be on the go, or straighten this style – it all works!
Suki Waterhouse's Grown Out Bangs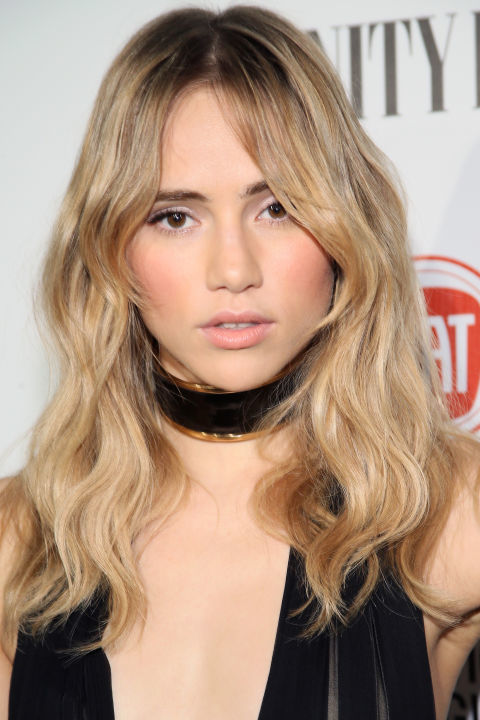 Growing out your bangs doesn't have to be an awkward phase. Just part in the center and curl under for an effortlessly chic look. The perfect summer hairstyle for anyone on the go! Use a flat iron to create this wavy look and use a texturizing spray.
Olivia Palermo's Blunt Ends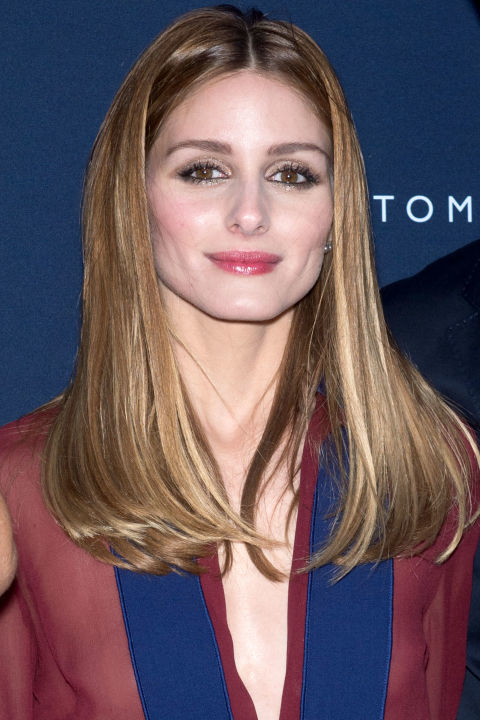 Curling your ends inwards makes your hair appear thicker and healthier. Just make sure to not curl inwards TOO much – a hint of curl is all you need to give the illusion of thicker hair.
Olivia Munn's Tapered Layers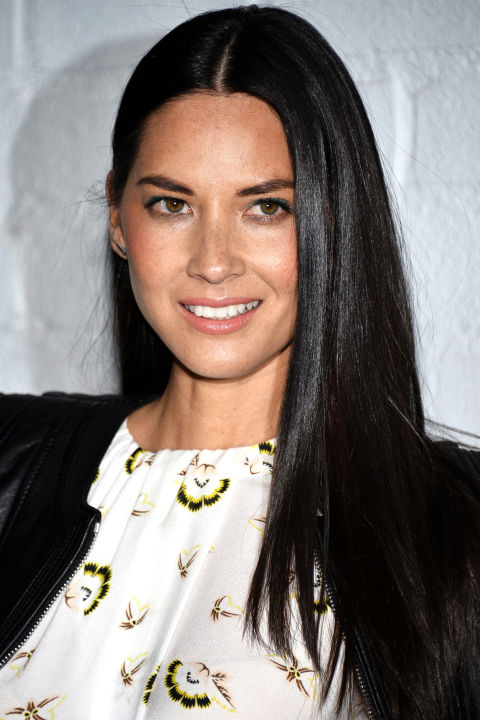 Tapered layers makes long hair look less drab while adding a little edge to the style. This summer hairstyle will work particularly well for those with dark hair. Use a shine serum and straighten using a flat iron.
Jaime King's Airy Bangs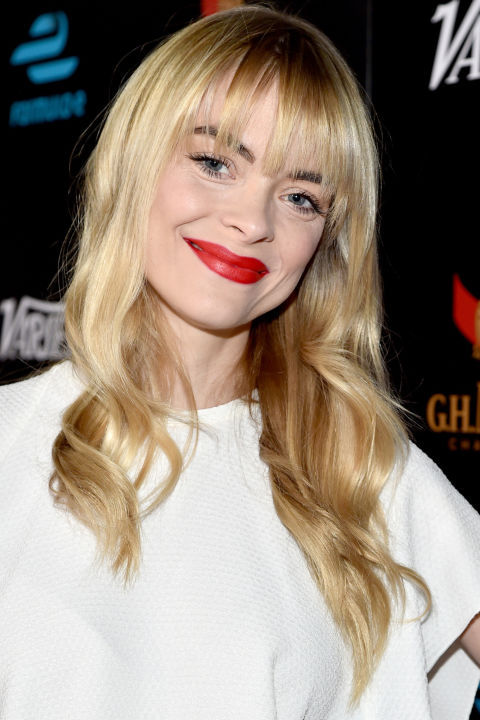 Airy bangs are perfect for the hot weather – they're not too thick so they won't stick to your forehead and they look super cute! And when the weather does get too hot, simply pin the bangs back or thrown on a cute headband! Use a curling wand to achieve these beautiful curls and help set using a light hair spray.
Karlie Kloss' All Over Layers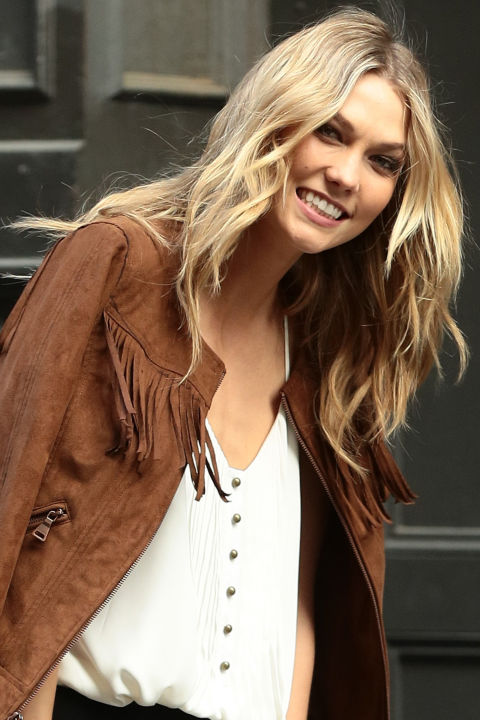 Perfect for thin hair, all over layers give some edge to a boring cut as well as some much needed oomph for fined haired gals. Be sure to use a texturizing spray to give your lock some volume.
Cara Delevigne's Angled Length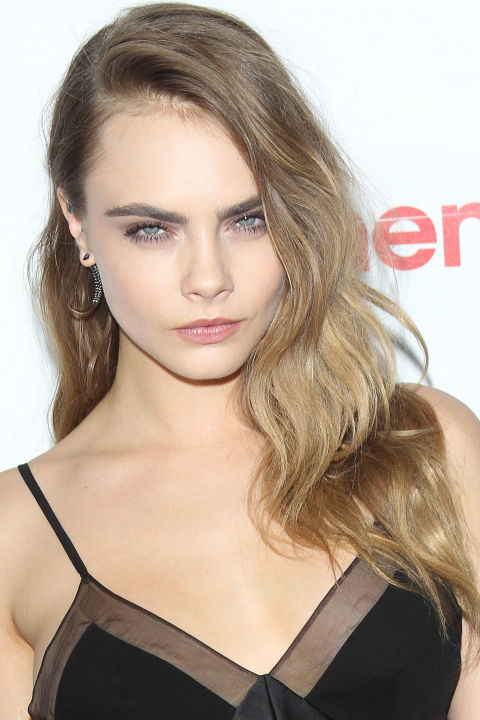 Cara's hair was given a diagonal cut on the ends to make the style look edgier. Pair this up with a deep side part and you're ready to kick some butt this summer! Recreate this look by using a texturizing spray and blow drying with a diffuser to create piecey locks.
Lily Aldridge's Long Layers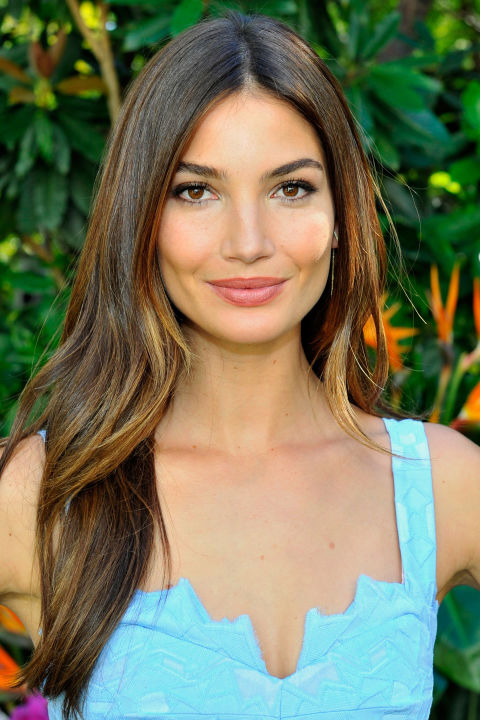 Layers that are cut at every level (cheek, chin, collarbone) will make long hair appear thicker and give it some depth. This hairstyle will also make round, short faces appear longer and thinner! To recreate this look, use a curling wand and a volumizing mousse.
Like any of these summer haircuts? Simply pull this post up on your phone and show your hairstylist your favorite look! They'll be more than happy to recreate that look for you! Just be sure it's exactly what you want, and keep in mind that what may look good on someone, may not look good on you, and vice versa!
If you like these summer haircuts, Share, Pin, and Comment Below 🙂