Ever have one of those days where your skin feels less than stellar? Then let us introduce you to this all natural, easy DIY face peel that will make your skin GLOW! This recipe is super easy to pull off, and it's great because you most likely have all the ingredients you need at home, so no need to spend any money! This DIY face peel left our skin feeling extra smooth, got rid of blackheads and other nasties, and after a few uses, also cleared up acne!
The DIY face peel can be used two times a week for super clear and smooth skin. Using it anymore than twice a week can cause dryness and skin breakage so don't overdo it! The peel is also best suited for oily and acne prone skin. If you have dry skin, make sure to moisturize well after each use!
How to Make Your Own Face Peel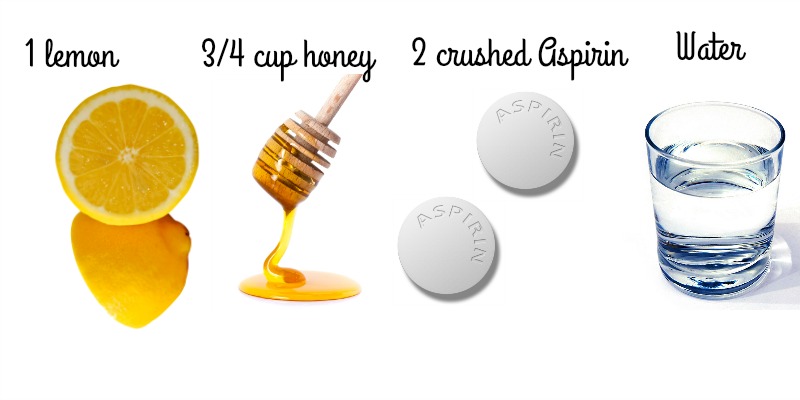 You'll Need:
Directions:
Mix 3/4 honey with 1/4 water. You can adjust the measurements to your liking, but just make sure you keep the ratios!
In a separate bowl, mix 2 crushed aspirin with a little bit of water.
Squeeze an entire lemon into the honey and water mixture.
Mix the crushed aspiring into the honey mixture and stir well.
The mixture should be thick enough to stay onto the face, so if you need to, add a little bit more honey.
Pour your mixture into a bottle for keeping.
Apply to a clean face and neck for 15-20 minutes or until hardened.
You may feel a little sting, but that's ok – it means it's working!
Rinse off with lukewarm water and pat dry.
This DIY face peel will get rid of blackheads, dirt, and oil, and is also good at erasing fine lines and wrinkles. Use this mask once or twice a week to get clear, bright, and wrinkle free skin! For more DIY skin care recipes, check out our skin care blog!
If you like this post, go ahead and share 🙂