If you're fall obsessed and love yourself a good DIY face mask, this honey, cinnamon, and nutmeg face mask is calling your name! Your face will smell heavenly, but most importantly, the benefits of honey, cinnamon, and nutmeg will leave your skin super soft, moisturized, and free of blemishes.
Honey, Cinnamon, and Nutmeg Face Mask
Honey
It has amazing antimicrobial properties, so if you're suffering from acne or the odd blemish here and there, this mask is perfect! Also works amazing on oily and combination skin. It is also an amazing moisturizer so it works equally as well on dry skin.
Cinnamon
Cinnamon has loads of antibacterial properties and when mixed with honey is a powerful antixodiant. Works on all skin types and is also great at getting rid of and preventing blemishes and acne.
Nutmeg
Nutmeg is a natural exfoliant and therefore gets rid of dead, built-up skin cells that can cause bacteria and in turn, acne. It will reveal beautiful, new skin.
Ingredients: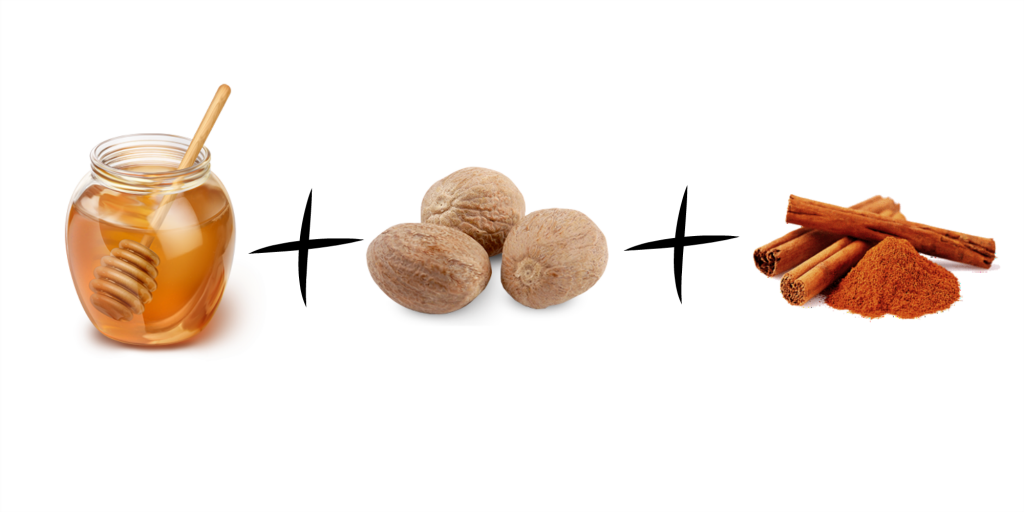 1 tsp nutmeg
1 tsp cinnamon
2-3 tbsp honey
Directions:
Mix ingredients together and apply to face and neck. Leave on for 20-30 minutes and rinse off with warm water. Pat dry.
You can use this mask 2-3 times a week to get rid of and prevent acne and blemishes, to deep cleanse, to remove dead skin cells, and reveal a more youthful, glowing skin.
If you enjoyed this post, don't forget to share 🙂