Wanna know how to keep your skin moisturized? With the summer months behind us, colder temps are starting to wreak havoc on our skin, especially in the beginning since we haven't really adjusted to our winter routines. But, just like a car needs winter maintenance, so does our skin.
With the temperatures dropping more and more each day, our skin tends to become dryer and flakier. That's why during the colder months, we need to change our routines and use more heavy-duty products. Here's how to get super soft skin in the winter, and keep it that way all throughout!
How to Keep Your Skin Moisturized
Step 1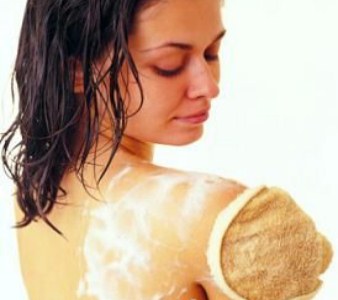 While in the shower, use a gentle exfoliator to slough off dead skin cells. There's no point in putting on a ton of moisturizer if you have a ton of dead cells just laying around – it just won't take. I usually exfoliate every other day, but you can also do it once or twice a week depending on how harsh or soft your exfoliating beads/granules are. Also, use a pumice stone for your heels. TIP: Although you might be tempted to, make sure your water isn't too hot – that will only dry out your skin even more!
Step 2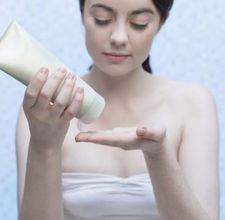 Use a deep moisturizing body wash, like Dove's Deep Moisture, to really seal in your body's moisture. After you've finished showering, don't wait more than 5 minutes to apply a good, thick body lotion. It's better if your skin is still a little damp because that's when the moisturizer will penetrate your skin best. Use a body butter rather than a lotion – it's thicker and highly recommended for dry, cold months. Pay special attention to knees, elbows, and feet!
Step 3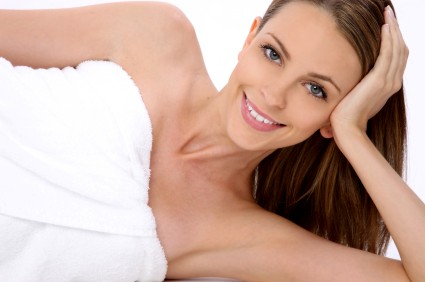 Keep a travel sized lotion in your bag so that your hands can get some TLC throughout your day. Before bed, apply lotion to your arms (especially your elbows), as well as your feet. TIP: To really seal in the moisture, apply an extra amount of lotion to your feet and slip on a pair of thick socks before bed. When you wake up, your tootsies will look and feel incredible!