Stretch marks are something that almost all people, whether men or women, have to deal with at one point or another in their lives. And while for most people it really is no big deal, for a lot, it can be incredibly scarring, especially if the stretch marks are extremely noticeable. There are a number of factors which can cause stretch marks including but not limited to pregnancy, gaining new muscle, hormonal changes, as well as hereditary traits.
These stretch marks will form when the connective tissue is stretched beyond its flexibility due to the contraction or expansion of the skin. This in turn results in fine scars on the top layer of the skin. These are called stretch marks. Generally, stretch marks will mostly appear in places where there is a higher concentration of fat such as buttocks, abdomen, thighs, upper arms, or hips.
So with that being said, I'll now show you how to naturally get rid of stretch marks. There is no "1 way", but rather, several applications which I encourage you to try! Follow these applications and in time, you should start seeing less and less stretch marks.
How to Get Rid of Stretch Marks
#1. Essential Oils
Essential oils are an important part of any beauty regimen, and can re-generate skin cells, repair damaged hair, as well as help get rid of stretch marks. The following essential oils have been proven to not only get rid of stretch marks but also to prevent them. Simply mix a few drops of any of the essential oils you see below with a vegetable oil such as coconut oil and massage onto the affected area before bed for 5-10 minutes.
Neroli Essential Oil: This oil originates from orange blossom trees in Morocco and Tunisia. Neroli essential oil is one of the best oils to cure stretch marks because of its regenerating properties. Being a cicatrisant, neroli essential oil has very powerful anti scarring properties that will prevent and cure stretch marks.
Grapefruit Essential Oil: This oil eliminates toxins from the body and is often used in treating stretch marks as well as other skin ailments. It also reduces cellulite and stops it from further forming.
Frankincense Essential Oil: This oil helps prevent and treat tissue damage, therefore gradually fading and preventing scars and stretch marks.
Castor Oil: Castor oil is not just for hair growth, but also for skin ailments. It contains powerful regenerating properties, therefore getting rid of scars and stretch marks as well as preventing any future scars.
#2. Routines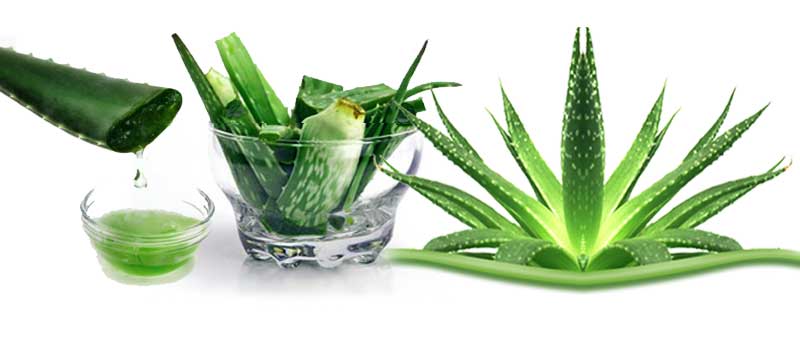 Aside from massaging the affected areas with the above essential oils, you should also include the following things into your routine. Having a healthy lifestyle can have a huge impact on your skin, therefore it;s important that you follow these routines as much as possible.
The Results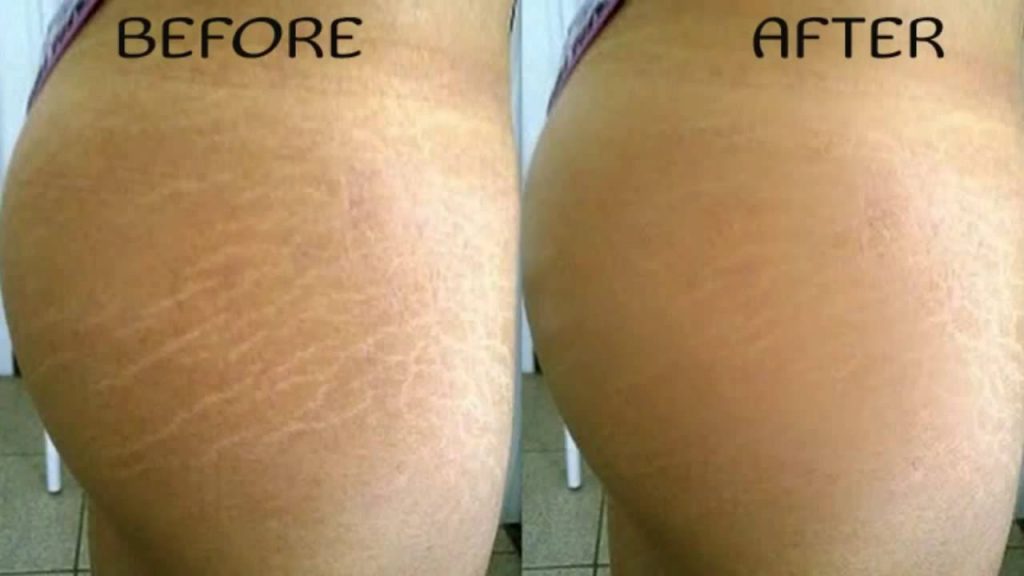 Getting rid of stretch marks is not something you can achieve overnight. Like anything, it takes patience and a little perseverance. Start by using one of the essential oils onto the affected areas every night and continue to do so for several weeks. Also, make sure you drink plenty of water to keep your skin nice and hydrated. Lastly, exfoliate your skin 2-3 times a week so that new cells can grow and old skin cells can fall off. You can always switch up your routine by using different oils, the potato method, or the Aloe Vera method.
Did you enjoy this post? If so, don't forget to share 🙂