Just a few more weeks until the spooktacular fun begins! Just because Halloween is only one day, doesn't mean you can't sport these Halloween inspired nails ALL month long (because you seriously should!). So if you've got your Halloween costume, it's time to head on over to the Halloween nail department! Check out these super awesome Halloween nail ideas and get yourself some inspiration! Which ones are your favorite?
Nail Design Ideas for Halloween
#1. Stitches Nail Design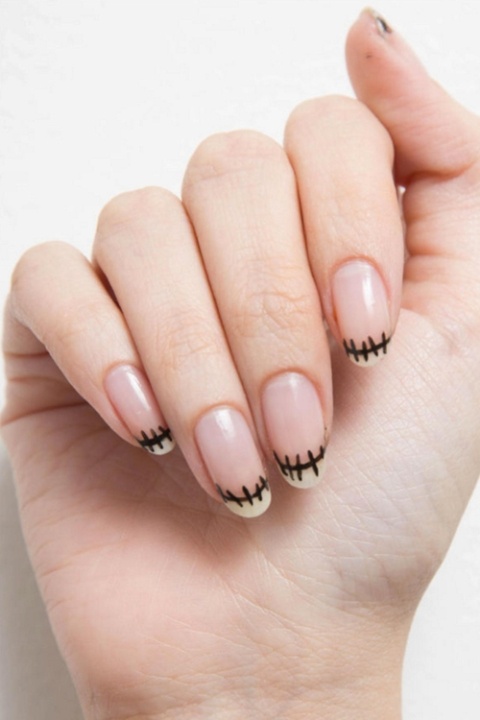 These stitches nails are SO simple yet super cute. All you need is a black nail pen and voila – even a 2 year old could do this!
#2. Bare Bones Nail Design
#3. Classic Orange Nails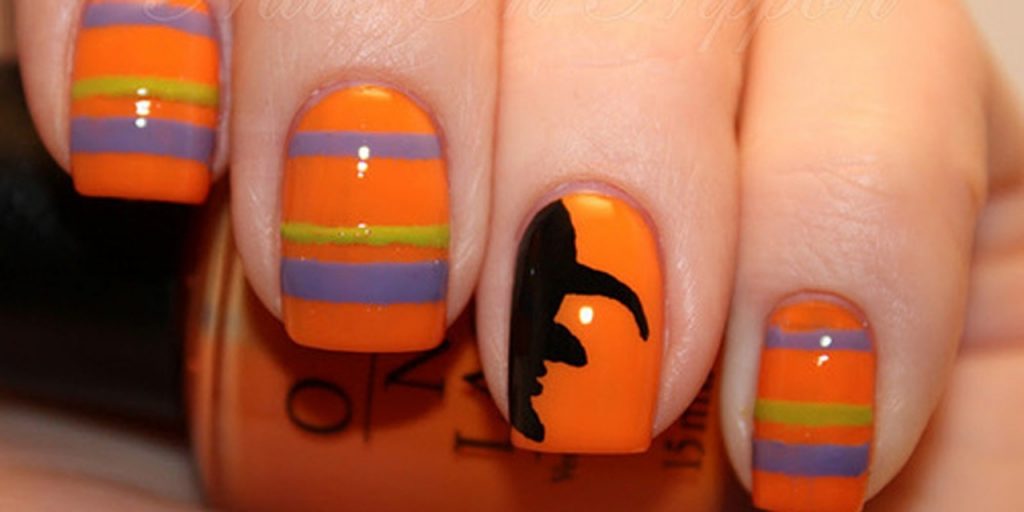 #4.
Beetlejuice Inspired Nails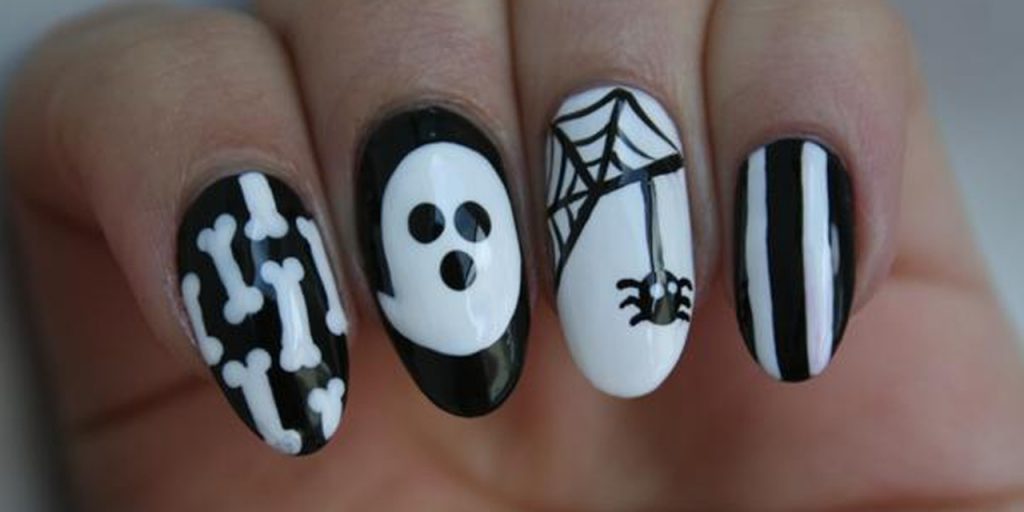 #5. Day of the Dead Nails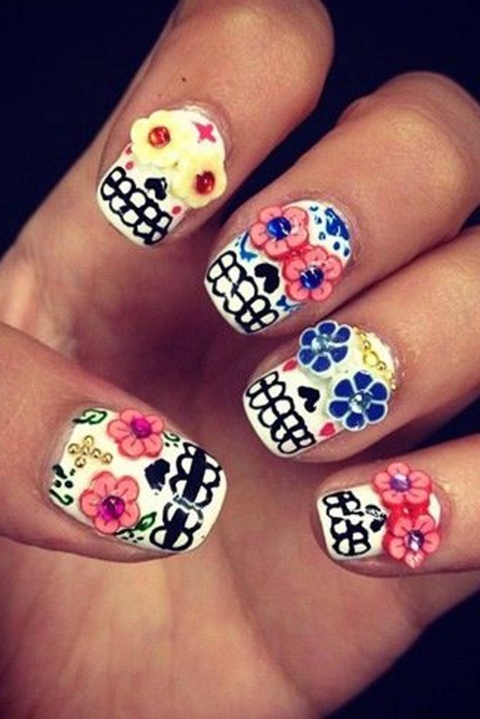 #6. Goofy Spiders Nail Design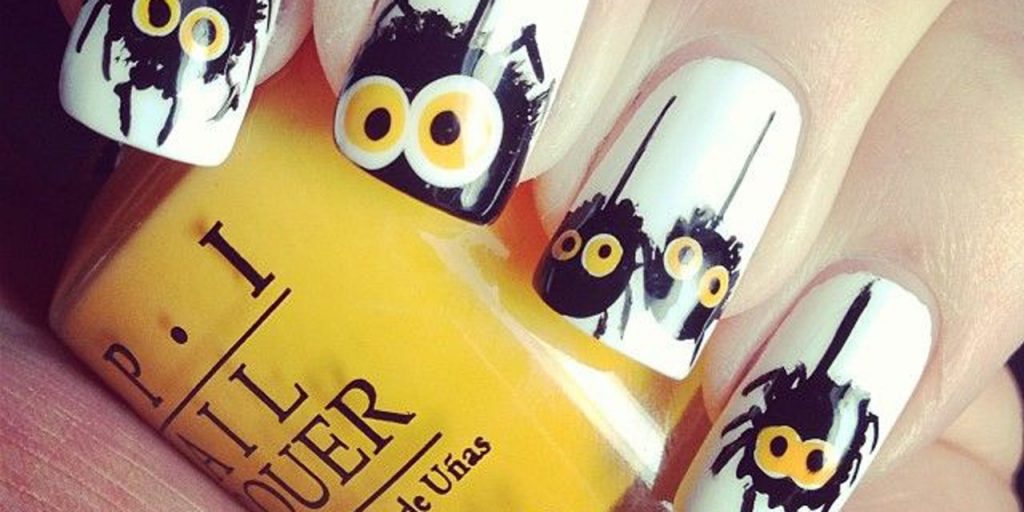 #7. Purple Webs  Nail Design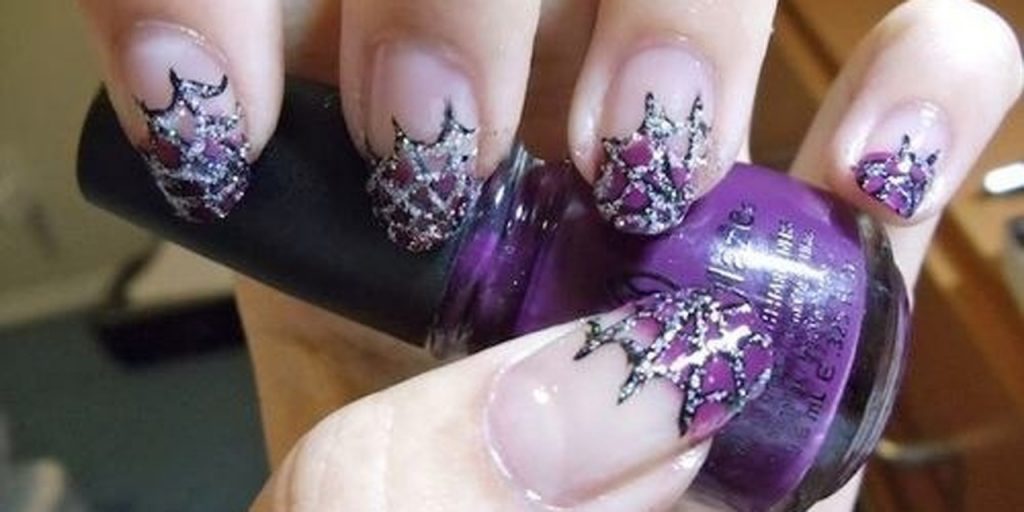 #8. Skulls Nail Design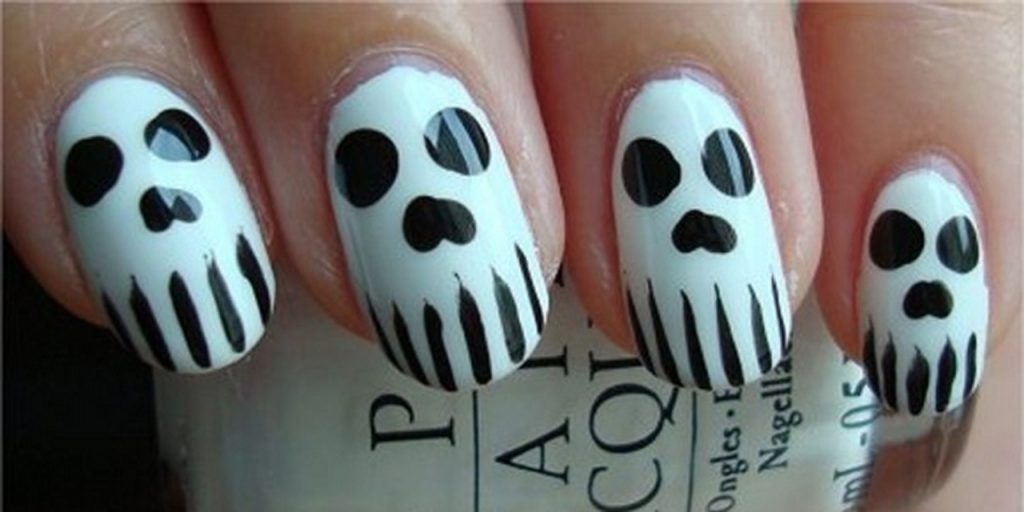 #9. Into the Night Nails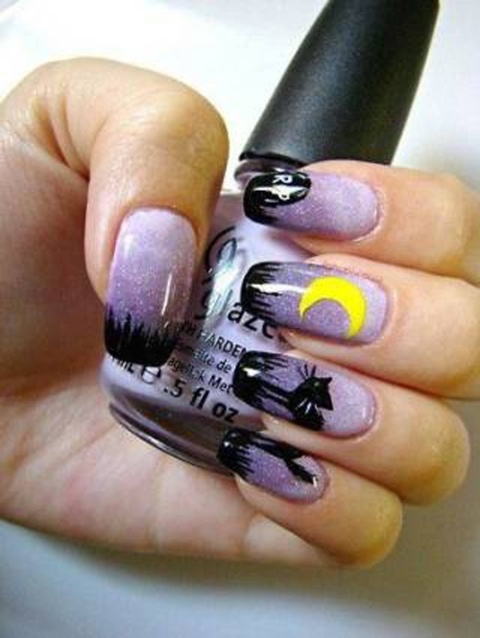 #10. Spider Webs Nail Design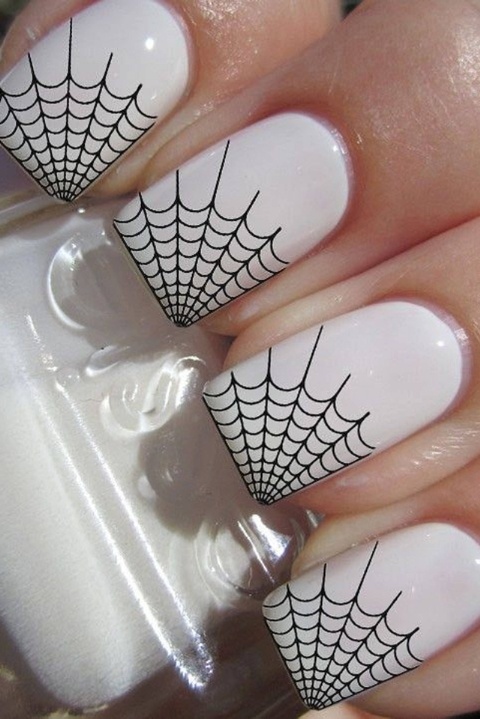 #11. Boo Nails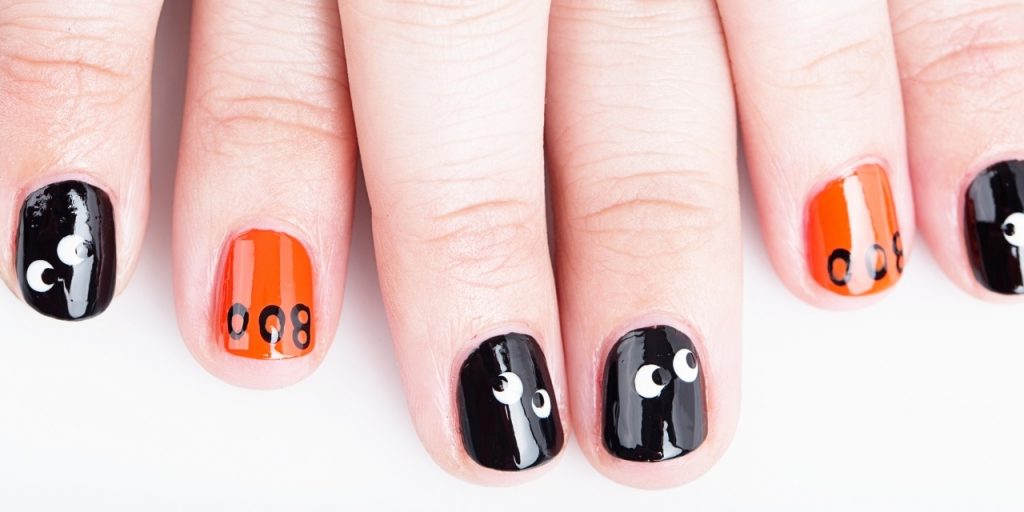 #12. Barren Branches Nail Design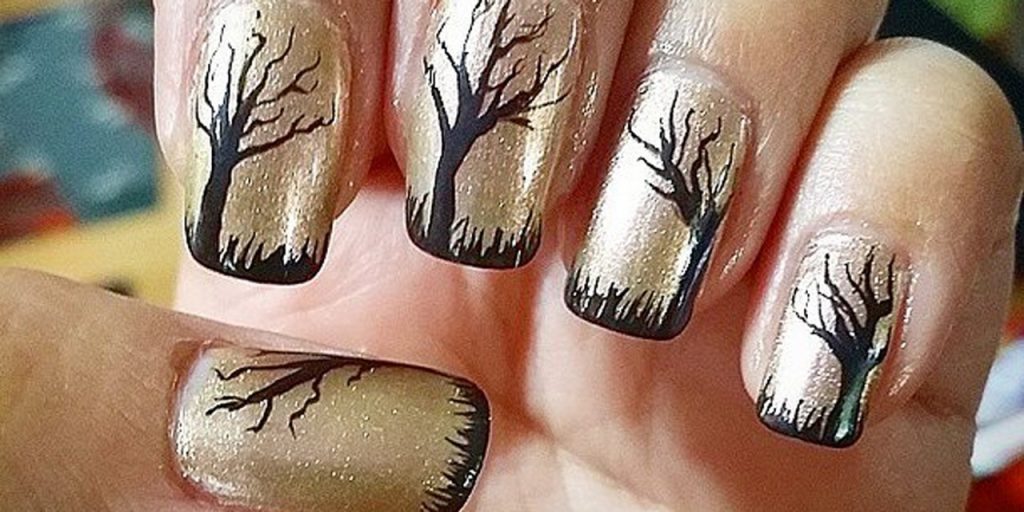 #13. Sparkle Bats Nail Design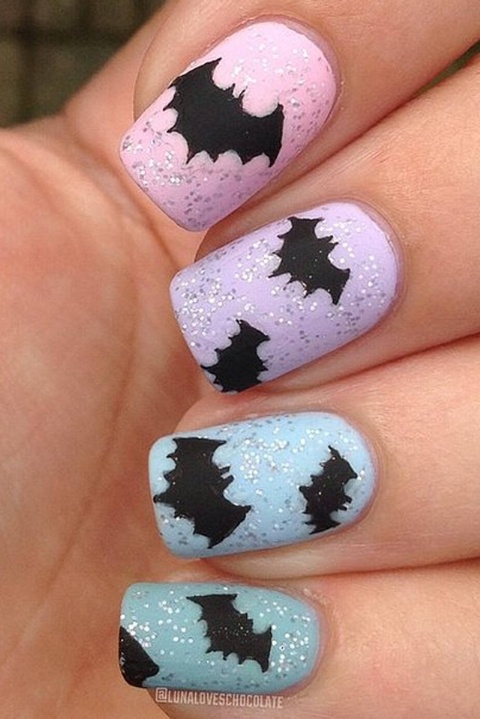 #14. A Funky Halloween Nails Design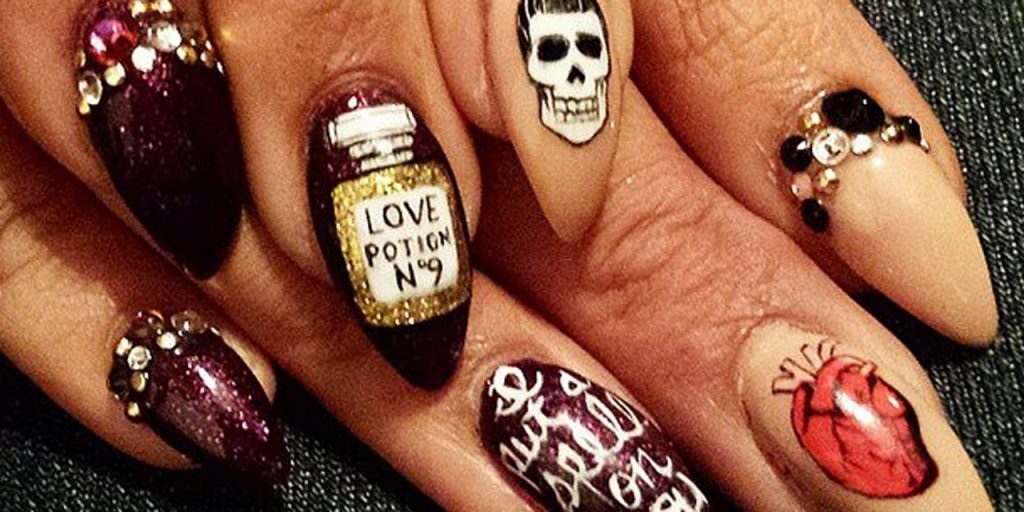 #15. Spider Web Nails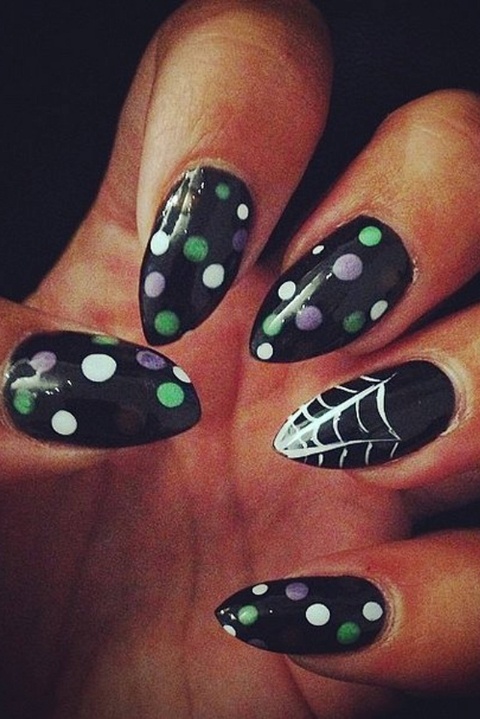 #16. Spooky Sunset Nails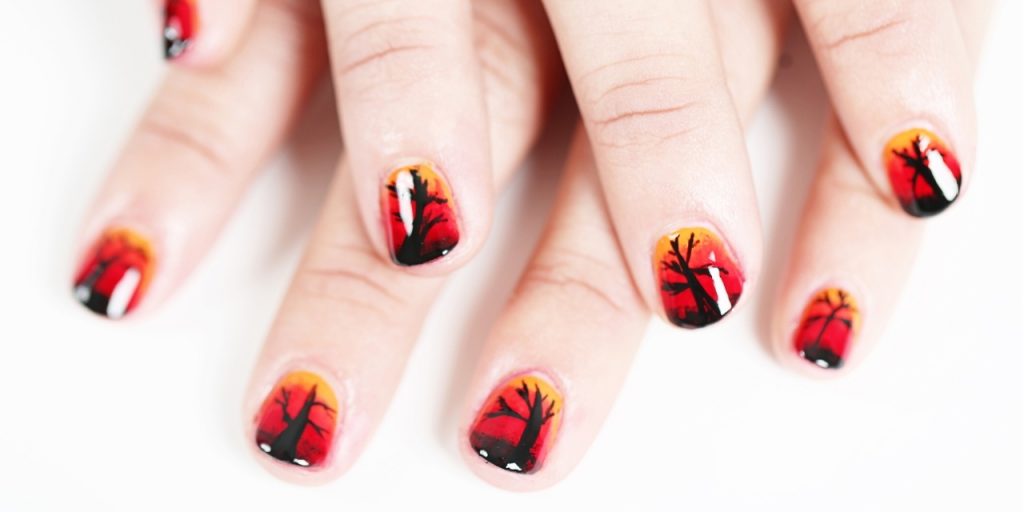 #17. Perfect Spiders Nail Design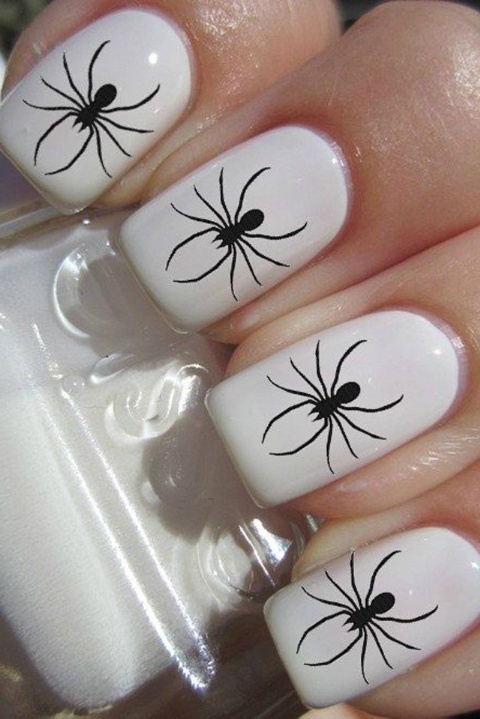 #18. Black Blood Drops Nail Design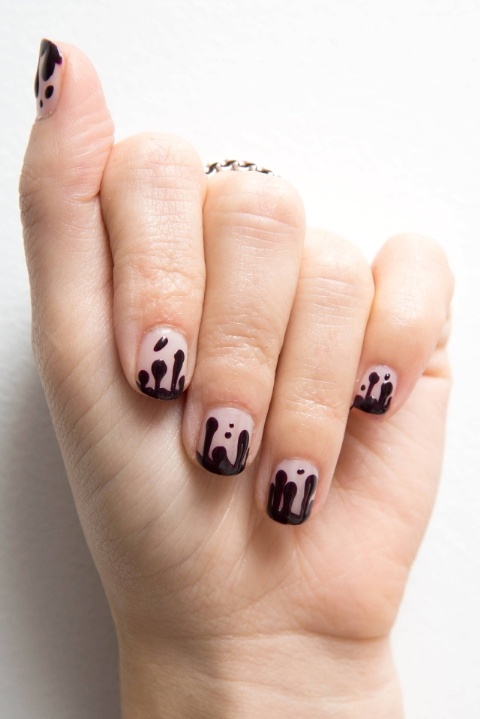 #19. Witchy Nails
#20. Orange Glitter Nails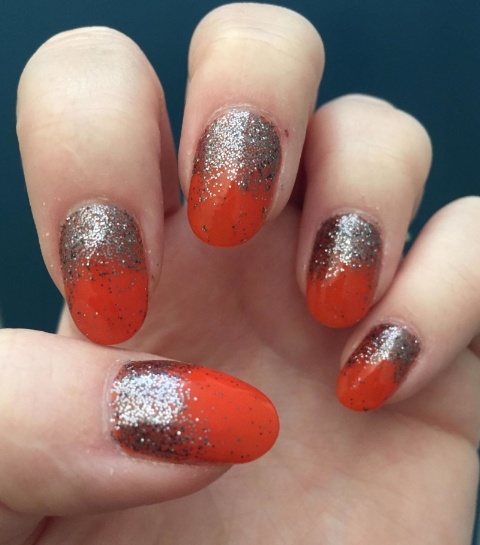 #21. Simple Black and Orange Nails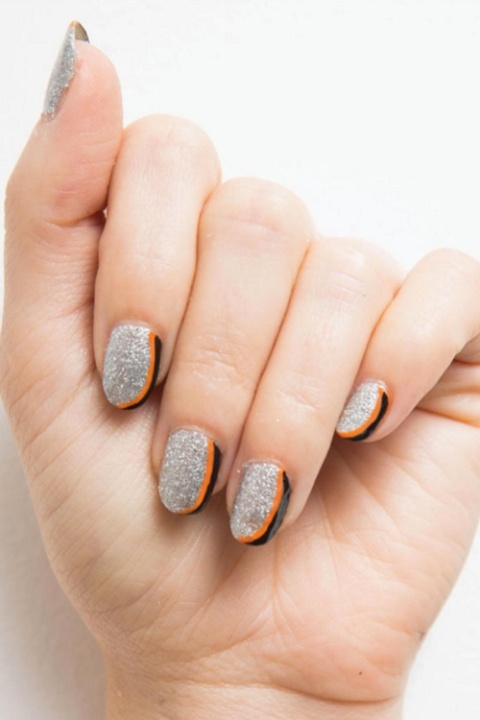 #22. Glittery Bats Nail Design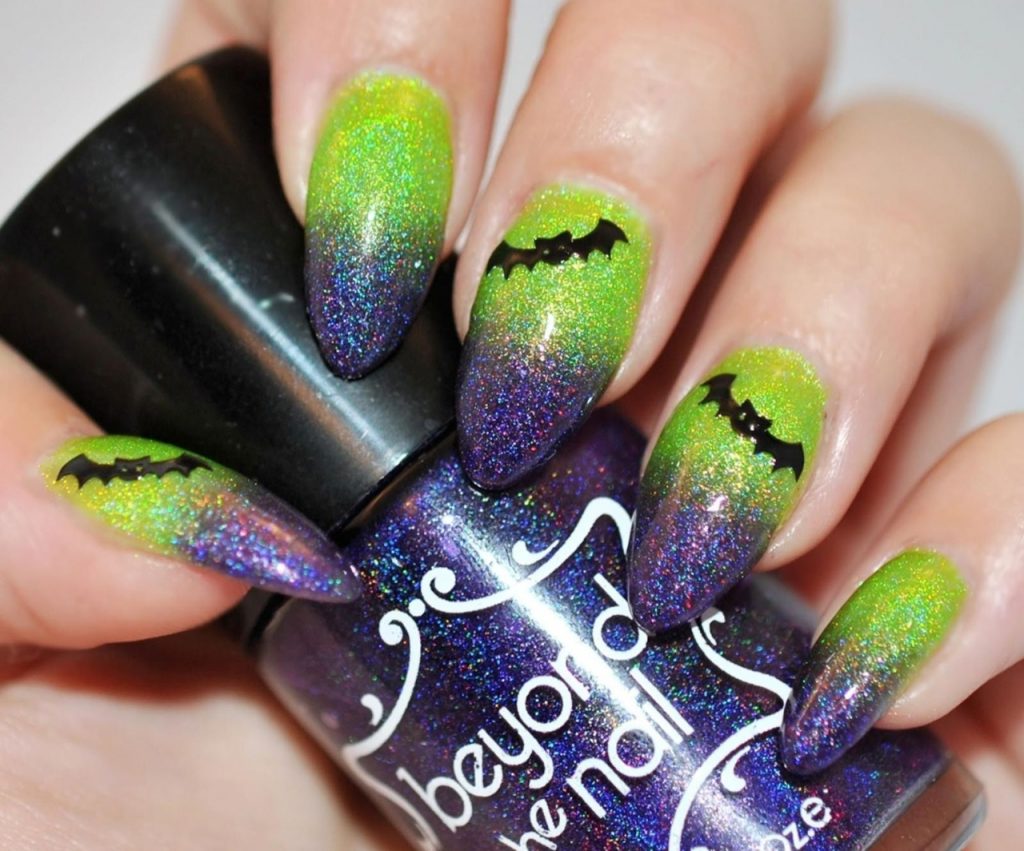 #23. Splatter Nails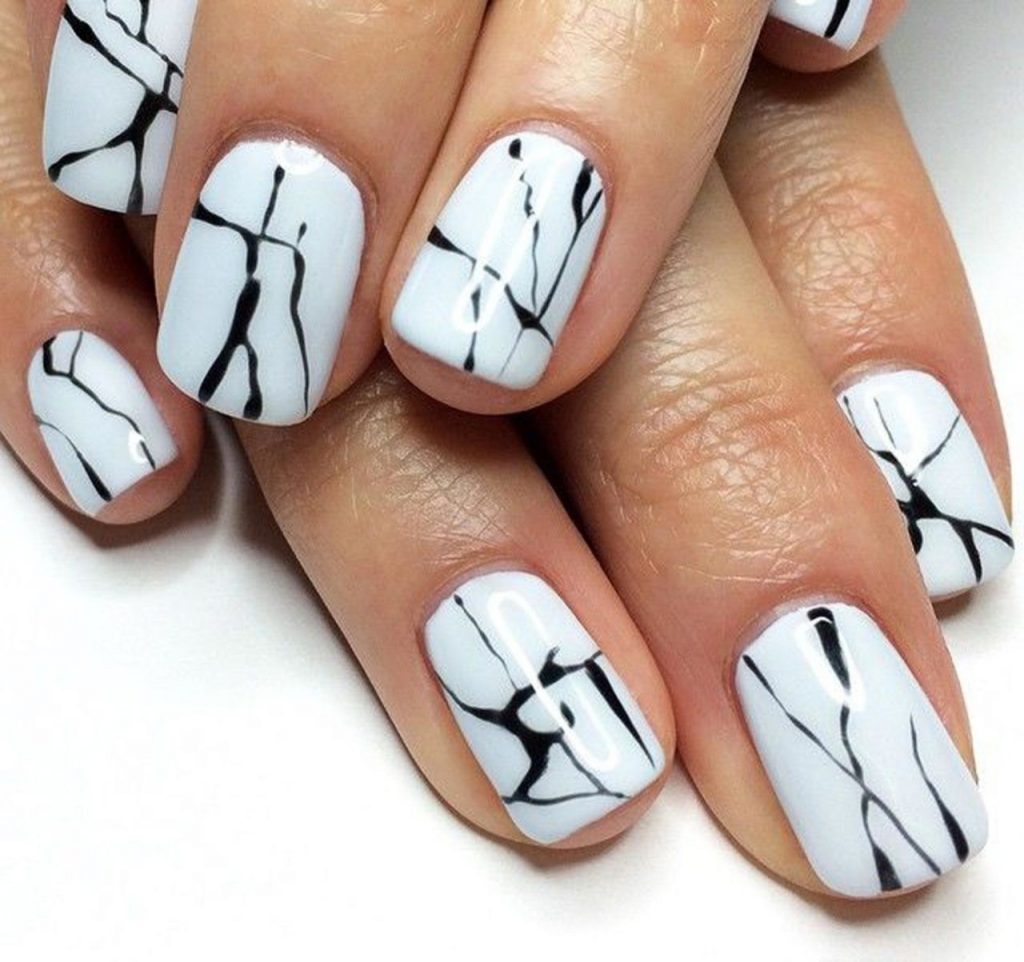 #24. Halloween Orange Nails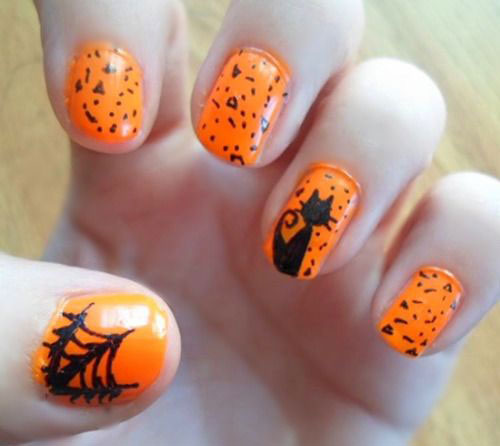 Happy Halloween! Stay safe and have fun! Don't forget to share this Spooktacular post 🙂