If you're a fan of serums, you may have heart of mandelic acid, but do you know what it is or what it does for your skin? Today, we're going to take a look at the mandelic acid benefits – what it does for your skin and why it's the serum that you NEED! As you may already know, hyaluronic acid is an excellent thing to have in your skin care regimen because of its hydrating properties, but the little known mandelic acid can give your skin a huge boost!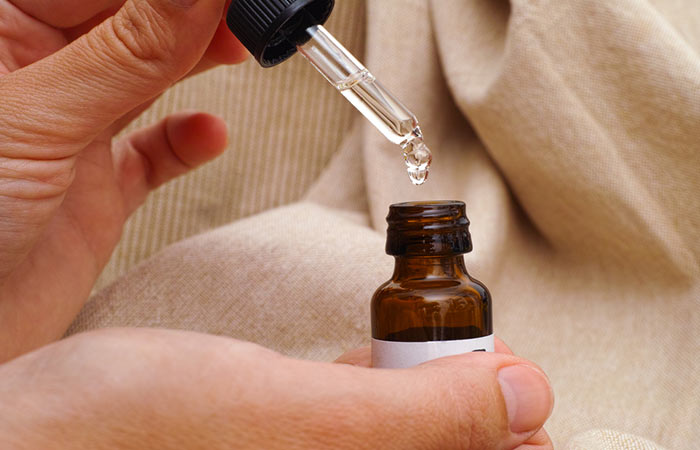 In short, mandelic acid help give you smoother and clearer skin, and when combined with other acids and serums, can really make a big difference. But let's take a look at what exactly mandelic acid is.
What is Mandelic Acid?
Simply put, mandelic acid is an alpha hydroxy acid (AHA) that is derived from bitter almonds. It is much gentler than other AHAs, and it works by exfoliating layers of dead skin cells. This breaks away the bonds between cells which reveal brighter, clearer skin, and a more even skin tone. Now that we know what mandelic acid is, let's take a look at the mandelic acid benefits and why it's so good for your skin!
Mandelic Acid Benefits
Mandelic acid has a slew of benefits for the skin, which makes it a great acid for all skin types. Some of these benefits include minimizing wrinkles and fine lines, helping with hyperpigmentation and uneven skin tone, reducing breakouts, and also helping to smooth skin. You can expect smoother, clearer, and glowing skin in just a few weeks. Let's take a closer look at each of these benefits.
Wrinkles and Fine Lines:
Did you know that mandelic acid is the go-to-anti-aging ingredient in the skin care world? The way it works is it accelerates cell turnover by dissolving the tiny bonds that holds the skin care cells together. This in turn helps to remove dead skin cells, which can lead to a dull complexion and fine lines. Mandelic acid also helps to strengthen collagen, which as you may already know, are the building blocks of skin care.
Hyperpigmentation and Uneven Skin Tone:
If you have dark spots or hyperpigmentation, which is a skin condition called melasma, mandelic acid can actually really help with that! It has been shown to reduce melasma by 50% in just four weeks. This means a more evenly colored complexion, and who doesn't want that?!
Acne:
Mandelic acid isn't just for wrinkles and uneven skin tone. It has been shown to significantly reduce breakouts and even help with cystic acne. It does this because it contains antibacterial properties and also helps to regulate sebum (oil) production.
How to Use Mandelic Acid
Now that we've seen the amazing benefits of mandelic acid, it's time to look at how exactly to incorporate it into your beauty regime. You should apply mandelic acid at night after cleansing, but before heavier moisturizers or serums. If you're using other lighter serums such as hyaluronic acid or niacinamide, apply those before the mandelic acid. Massage gently into the skin in slow, circular motions. Allow to penetrate the skin for 10-15 minutes, and follow up with your favorite moisturizer.
Best Mandelic Acid Products
So which mandelic acid product should you buy? Thankfully, there are plenty of the market, and we've narrowed down some of the best ones! These mandelic acid products have been tried and tested, so whichever you choose, you know you'll be seeing a difference in as little as four weeks.
If you're a fan of serums, The Ordinary has got you covered. Their products are loved all around the world, and the prices are seriously god sent!
This is the perfect formulation for those with sensitive skin as well as for those who have had trouble getting rid of blackheads.
A little pricier than the rest, but these pads can be swiped across your face 3 times a week and you'll feel like you just got an expensive facial!
This cleansing gel does everything all in one – cleanses, exfoliates, and hydrates. It's vegan, sulfate free, and can be used in the morning and at night.
With 20% mandelic acid strength, this product can do some MAJOR improvements to your skin, especially if you suffer from acne and acne scars. Also includes hyaluronic acid and vitamin E for hydration.