Sick and tired of pesky pimples, random breakouts, and all-out stubborn acne? We know there are no easy, overnight ways to quickly get rid of acne, but there ARE ways you can prevent it as well as reverse it as long as you're persistent! This is THE best acne face mask you'll ever use as long as you apply it on a regular basis – we recommend this mask 2-3 times a week for best results. Use this mask for 4 weeks, and then apply it just once a week thereafter.
Best Acne Face Mask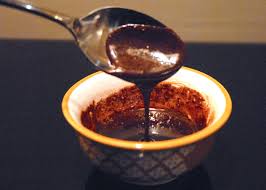 This acne face mask uses all natural ingredients that can be found around the house, but don't let that fool you – this truly IS the best acne face mask you'll ever use! These ingredients get deep into the skin to cleanse, rid skin of impurities, blackheads, and dirt, and prevent future breakouts from happening.
You'll Need:
2 tbsp honey
1 tsp ground cinnamon
1 tsp nutmeg
Directions:
Mix all of the ingredients in a small bowl until it forms into a smooth paste.
Before applying, make sure to remove all makeup and cleanse face thoroughly.
Apply all over face and neck and leave on for 10-15 minutes.
Rinse off with cold water and pat dry.
Follow up with a light moisturizer or serum.
Repeat 2-3 times a week for best results.
Why This Mask Will Banish Your Acne!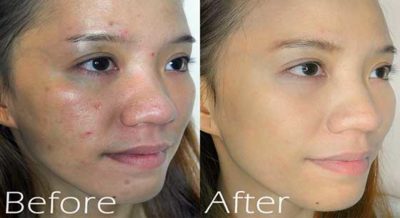 Honey is a natural antiseptic and anti-bacterial agent which gets down deep into your skin's pores to eliminate acne causing bacteria as well as to prevent it. Honey also hydrates skin leaving it soft and smooth after every application!
Cinnamon has antimicrobial properties, and therefore prevents microbes from forming into the skin. It also dries up pimples and plumps the skin by bringing oxygen and blood to the surface and unclogging pores.
Nutmeg has curative properties which heal acne scars, dark spots, and even sun damage. The powerful properties of nutmeg go even beyond that, as it's a great anti-aging remedy as well!
Like this post? Share and Pin 🙂