There is nothing more satisfying than making your very own scrub…especially when it contains fresh, tropical fruit, like this DIY kiwi face scrub! Made entirely of natural ingredients such as oil, sugar, and obviously kiwi, this DIY kiwi face scrub will leave your skin fresh, clean, and glowing! Because of the little black seeds in the kiwi, this is a gentle face scrub that will not break or tear the skin, but rather rid it of dead skin cells revealing softer, younger looking skin.
DIY Kiwi Face Scrub Recipe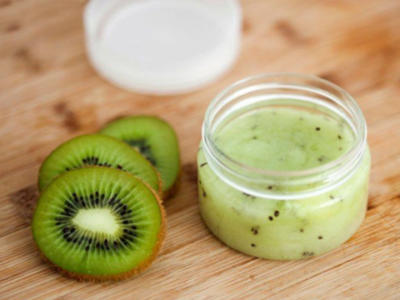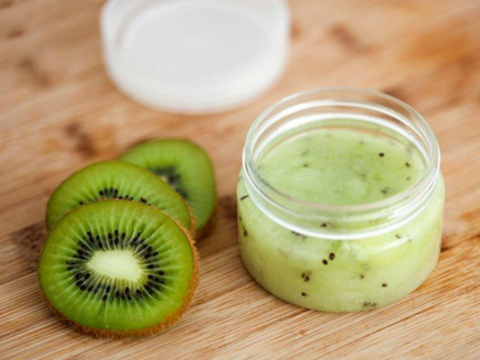 Skin Benefits of Kiwi:
Kiwi is packed full of vitamins, including C & E which help to fight off free radicals, your skin's biggest enemy! It will help to keep skin younger looking, more plump, and softer too.
It also contains antioxidants which detoxes the skin of harmful pollutants and encourages healthy skin.
Encourages healthy cell formation and slows down the signs of aging.
Makes skin soft and glowing.
Ingredients:
Directions:
Cut the kiwis and half and scoop out all of the pulp.
Mash the kiwi using the back of a fork, but do so gently, you don't want to completely squash the little black seeds.
Mix in the oil and sugar and stir well until all ingredients are combined.
Scoop into a clean, airtight jar or container and it's ready to use!
Like this post? Share and Pin 🙂