If you love making your own beauty products at home, you've undoubtedly made your own body scrubs. Making your own scrubs is incredibly easy, satisfying, and will save you a ton of money in the long run. Today we'll show you how to make sugar scrubs at home using any type of combination you wish. All you need is sugar, oil, your favorite essential oils, and some mason jars to make some amazing and easy concoctions! These sugar scrub recipes are 100% natural and are great at sloughing off dead skin cells and revealing beautiful soft skin.
How to Make Sugar Scrubs
Before you start making any sort of sugar scrubs, it's important to remember the ratio. From there on, you can pretty much mix any type of essential oil and concoct your own, unique scent. Homemade sugar scrubs consist of 80% sugar and 20% oil. For most recipes, I use 1 cup of brown or white sugar and 1/4 cup of coconut oil, almond oil, or olive oil. Alternatively, any other type of oil will also work if you don't have either of the three.
So with that 80-20 ration in mind, now we can go ahead and make some great sugar scrub combinations! As with anything, please remember to test a small patch of skin on your arm to make sure your skin is not overly sensitive to any of the ingredients. We prefer a homemade body scrub over a store bought scrub because they're incredibly easy to make, will save you a ton of money, and they only contain natural ingredients.
Orange Sugar Scrub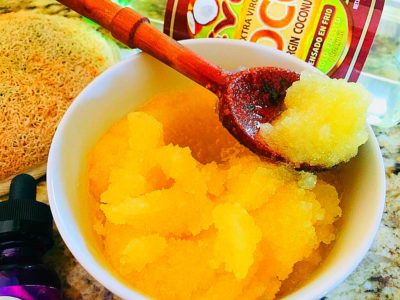 This orange sugar scrub is great for mornings as the orange is super energizing and will wake up all of your senses! Mix 1 cup brown sugar, with 1/4 cup coconut oil and 7-8 drops orange essential oil.
Cucumber Mint Sugar Scrub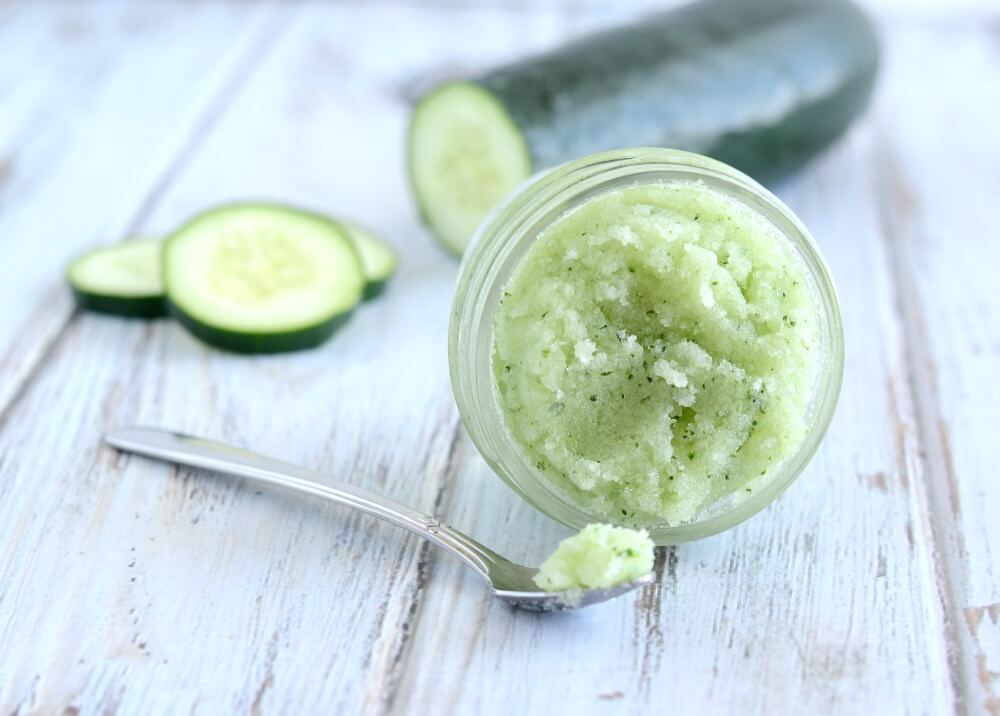 This cucumber mint sugar scrub is extremely refreshing and perfect for hot summers. For those with dry, itchy, and sensitive skin, this is the perfect cucumber sugar scrub! Mix a cup of sugar (white or brown), 1/4 cup coconut oil, 5 drops peppermint essential oil, and 4 drops of cucumber essential oil. Rub onto wet skin in the shower in slow, circular motions. Will leave skin feeling cool, refreshed, and oh-so-soft!
Vanilla Lavender Sugar Scrub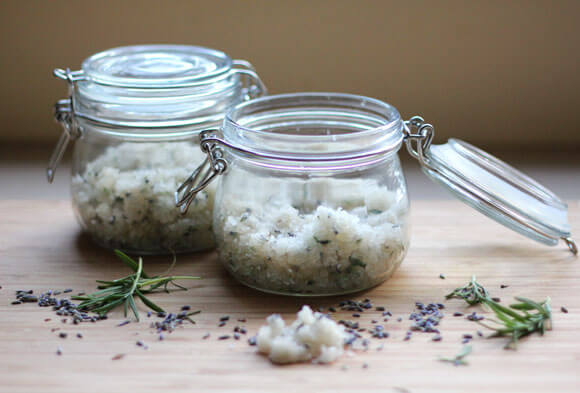 A soothing scrub that will calm all your senses! Perfect scrub for before bed! Mix 1 cup white sugar, 1/4 cup coconut oil, 1 tsp pure vanilla extract, and 5 drops lavender essential oil. Rub the scrub onto wet skin while in the shower in slow, circular motions. Rinse off and pat dry. Can be used 1-2 times a week.
Honey and Brown Sugar Scrub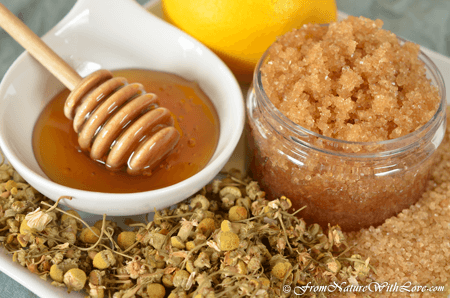 A deliciously sweet and decadent sugar scrub that's perfect for cooler days. This scrub exfoliates and moisturizes all in one, and will leave skin feel buttery soft! Mix 1 cup brown sugar, 1/4 cup coconut oil, 1 tsp pure vanilla extract, and 1 tsp honey.
Use the above scrubs 2-3 times a week in the shower. Grab a small amount with your hand, and rub against skin in slow, circular motions. The sugar will remove dead skin cells, revealing soft, bump free skin. The oil will hydrate dry skin, and the essential oils will give your skin a beautiful glow.
Sugar Scrubs Tips and Tricks
For best results, use a sugar scrub at least once a week. This will ensure that you'll remove dead skin cells and also open up pores to prevent ingrown hairs. Products are able to penetrate easier into the skin, and you'll also get a much better shave!
Moisturize every time after you exfoliate. After you've exfoliated, your skin is nice and soft, but it also needs a bit of moisture. These scrubs contain essential oils so that they don't dry out the skin, but massaging your legs with a thick body cream afterwards will leave your skin incredibly soft and hydrated!
Prettify your scrubs! If you want, you can add a drop or two of food coloring to your scrubs to give them a beautiful color. Additionally, you can also place them in pretty mason jars and tie a nice ribbon around. Homemade gifts, anyone?
Sugar scrubs can be stored at room temperature, or even in the refrigerator for a nice cooling effect, especially during hot summers.
Play around with different essential oils. Don't like the smell of lavender oil? Swap it out for a different one! The essential oil is simply there to add scent and a bout of moisture to your scrub, so be creative.
Use a sea salt scrub for rougher areas such as knees, elbows, and feet. Sea salt is coarser than sugar, and will do a better job at exfoliating rougher, harder areas. Learn how to make salt scrubs here!