When it comes to life hacks, there are literally thousands and the Internet is bombarded with them! From home hacks, to garden hacks, to cooking hacks, and everything in between – it's extremely hard to keep track of it all let alone remember any of them. Well these life hacks are strictly BY and FOR the girls at heart. You know…US! The makeup junkies, the product lovers, the shoe obsessed, and all the girly girls in between. These life hacks have completely changed my life and I hope they will do the same for you! These are 7 amazing life hacks every girl should know!
7 Awesome Life Hacks For Girls
#1. Organize Shoes by Placing Them on a Tension Rod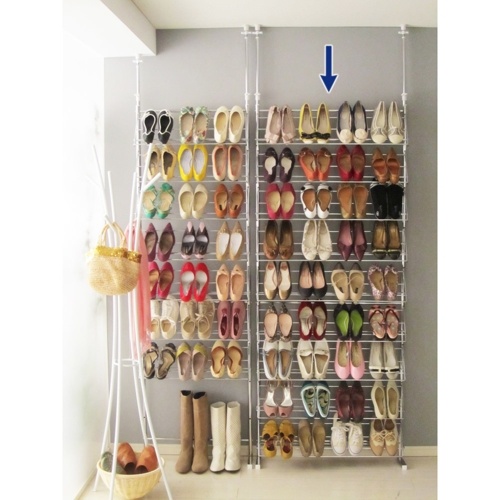 Tension rods are super cheap and no installation needed! Plus, it will keep your shoes off the floor which means less cat/dog hair and dust!
#2. Organize Beauty Products and Makeup With a Shoe Organizer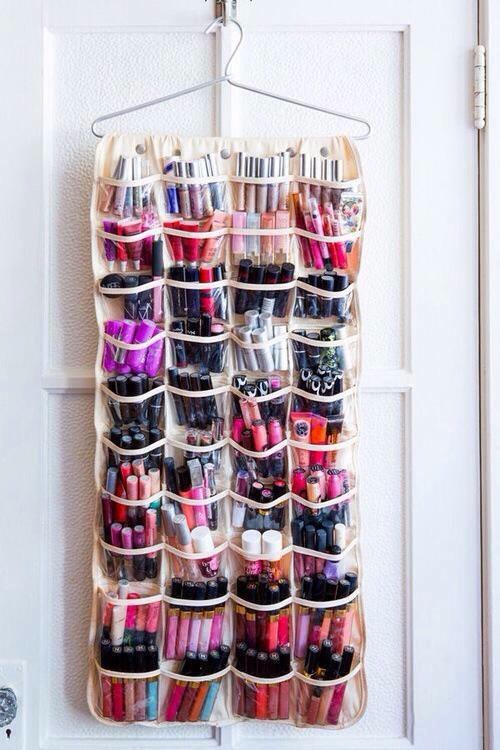 I actually despise shoe organizers to hold my shoes because I think it looks MUCH better with beauty products and/or makeup in it.
#3. Use Wine Bottles to Hold Jewelry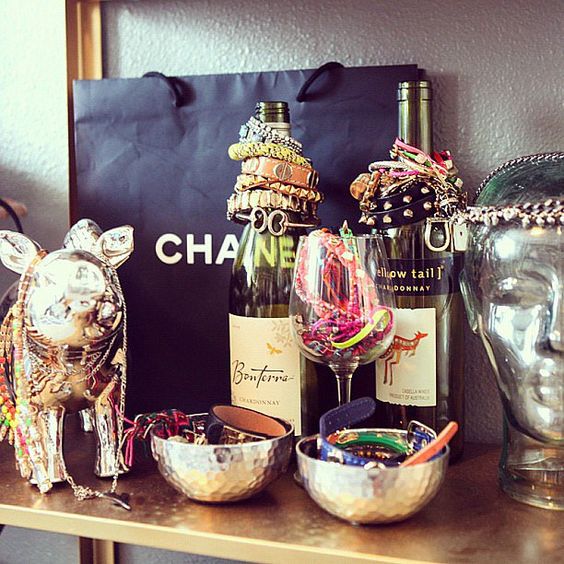 Wine bottles make great jewelry holders and it actually looks super cute!
#4. Use a Tension Rod to Hold Lotions & Potions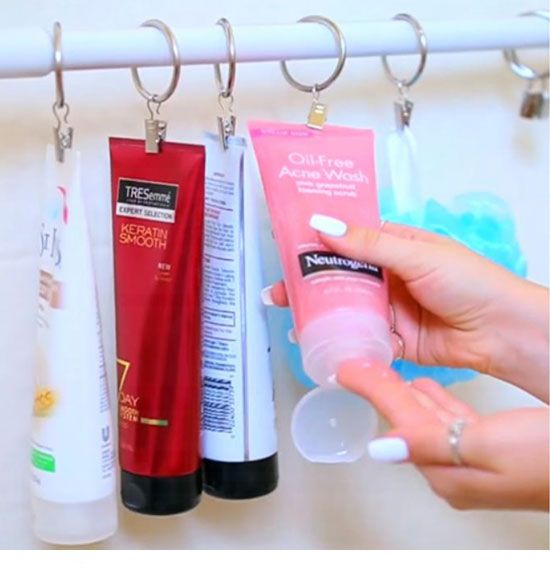 Tension rods to the rescue yet again! Set up a tension rod under the sink and place your products using a curtain shower ring and clips!
#5. Hold Your Tools in a PVC Pipe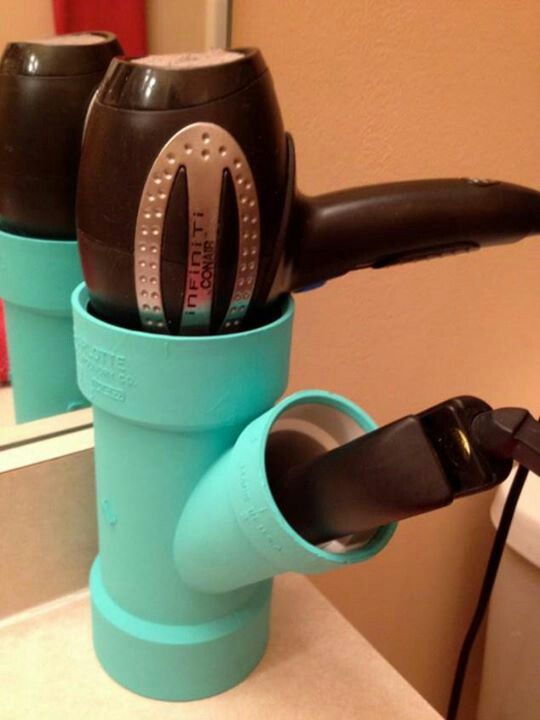 Buy cheap PVC pipes, paint them a pretty color and hold all your tools in it! You've never been THIS organized!
#6. Use Command Hooks to Hang Your Tools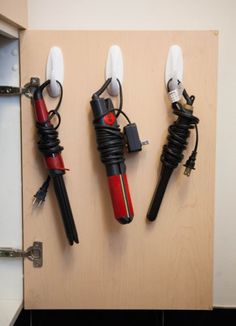 Another great idea is to use command hooks to hang your tools! Just place them on the inside of the door underneath your sink!
#7. Organize Eyeshadows in Ice Trays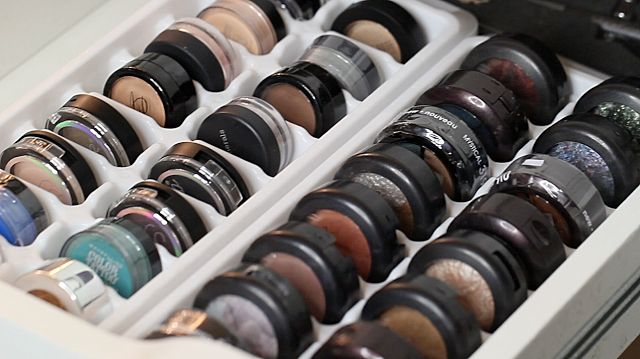 Keep your eyeshadows nice and neat by placing them in an ice tray. Easy peasy!
If you enjoyed this post, don't forget to share 🙂