Ever feel like you need a relaxing, indulgent spa day? We're with you on that one! Unfortunately, not everyone can afford to experience an entire day at the spa, but thankfully, you can replicate your own spa day for a lot less money in the comfort of your own home! These 10 DIY home spa tips will ensure you have THE best, the most relaxing day you've had in a long time, so let's get to it!
10 DIY Home Spa Tips
#1. Gather Your Supplies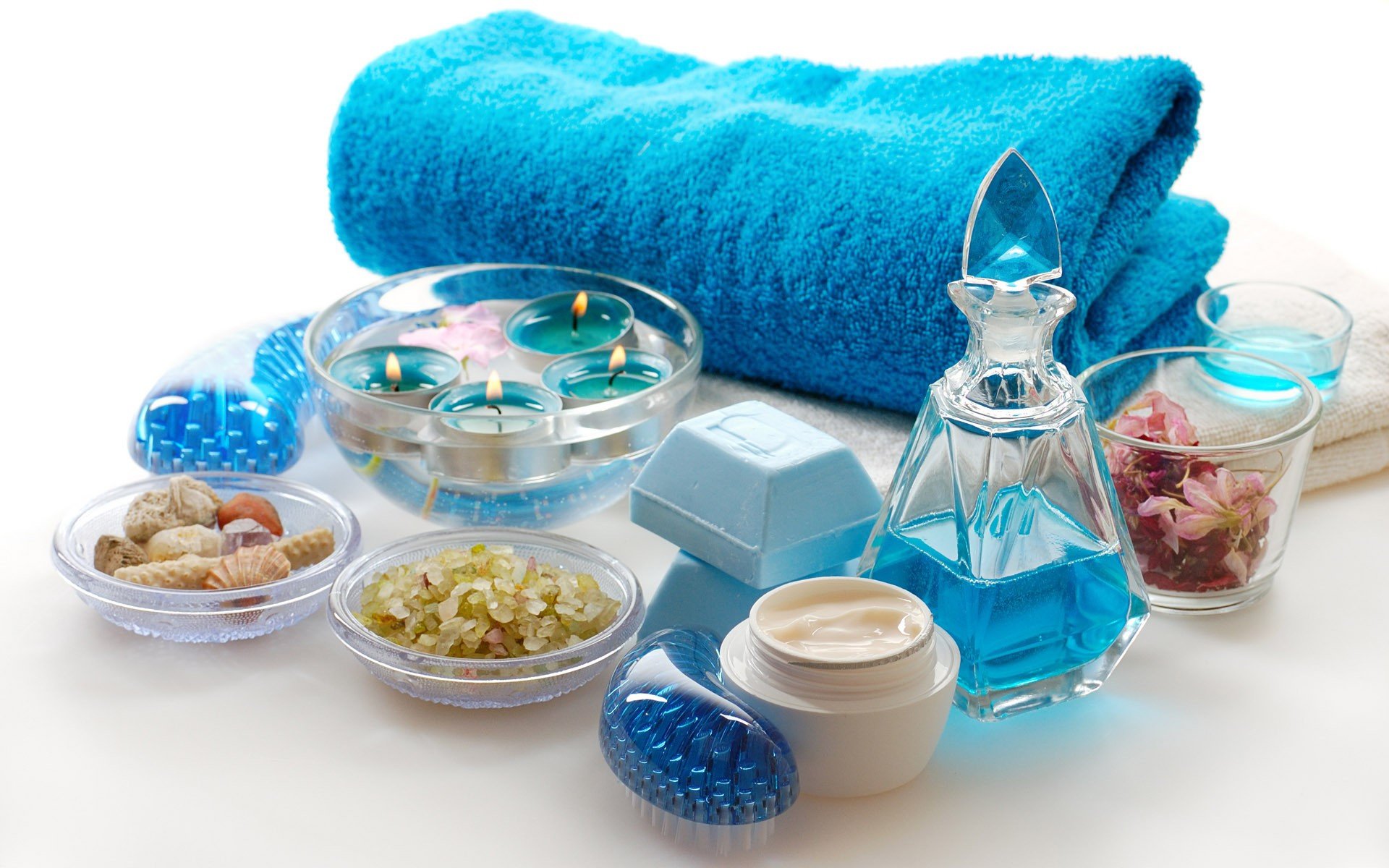 Before you begin your DIY home spa day, it's important you gather all of your supplies! You'll need the following items:
A foot soak tub (any sort of small little tub that you can fit your feet in!)
Essential oil (any kind you have on hand will do!)
Bath salts and exfoliant
Bubble bath
Nail scissors, pumice stone, nail file, orange stick, etc…
Body lotion or oil such as coconut oil
Supplies for a DIY face mask (we'll have some options for you below!)
Supplies for a DIY hair mask (we'll also have options for that!)
#2. Set the Mood
Wanna feel like you're at an actual spa? Set the mood! If it's warm outside and you'd like to do this outdoors, set up a nice space, clear away all the clutter, and grab a comfy chair. Set your foot soak underneath a table so you can sit and let your feet soak. Play some light, relaxing music in the background. If you're doing this indoors, reduce the amount of lights, light up some candles, and get in a comfy, but practical space.
#3. Open Up Your Pores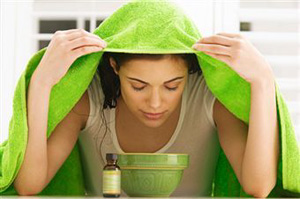 We've finally gotten to the spa part! In order to maximize your spa day, it's important to prep the skin for whatever face mask you'll be using. Open up your pores with steam, by boiling a little bit of water in pot. You can also infuse the water with some orange rinds or even cinnamon cloves. Once the water has boiled, take it off the stove, throw a towel over your head and the pot, and let your skin absorb all of that steam, which will open up the pores. Be careful not to get your face too close to the hot water!
#4. Exfoliate
Before applying your DIY face mask, it's important to exfoliate. This will get rid of all the dead skin cells that have accumulated onto the skin for a long time. You can use an already bough exfoliant, or you can make your own homemade grapefruit scrub!
#5. DIY Face Mask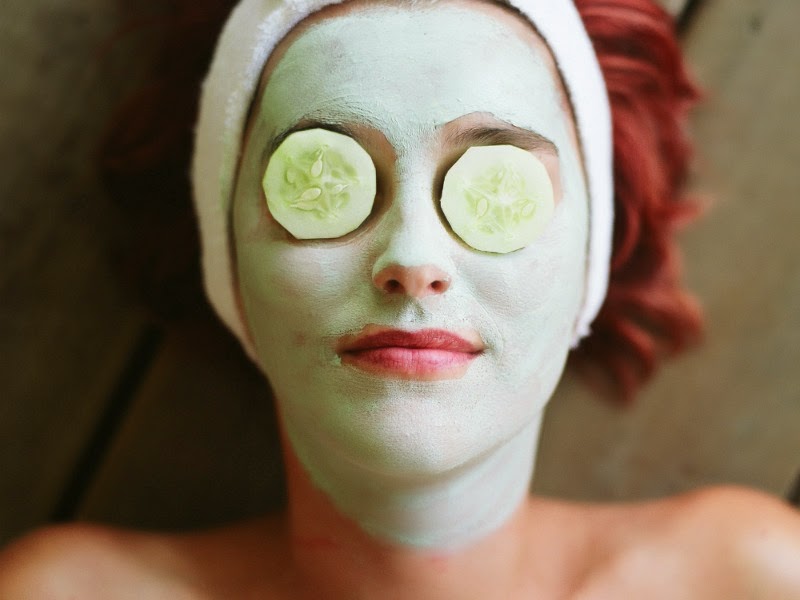 Next, whip up a favorite DIY mask! We've got some amazing options for you, depending on your skin type:
Homemade Face Mask for Acne Prone Skin
All of the above face masks have been tried and tested to give you the best and fastest results! Top off any one of these face masks with two slices of cucumber to get rid of dark circles. Lay your head back or lay down and leave them on for 15-20 minutes. If you'd like to see more DIY face masks, check out our DIY Beauty section!
#6. DIY Hair Mask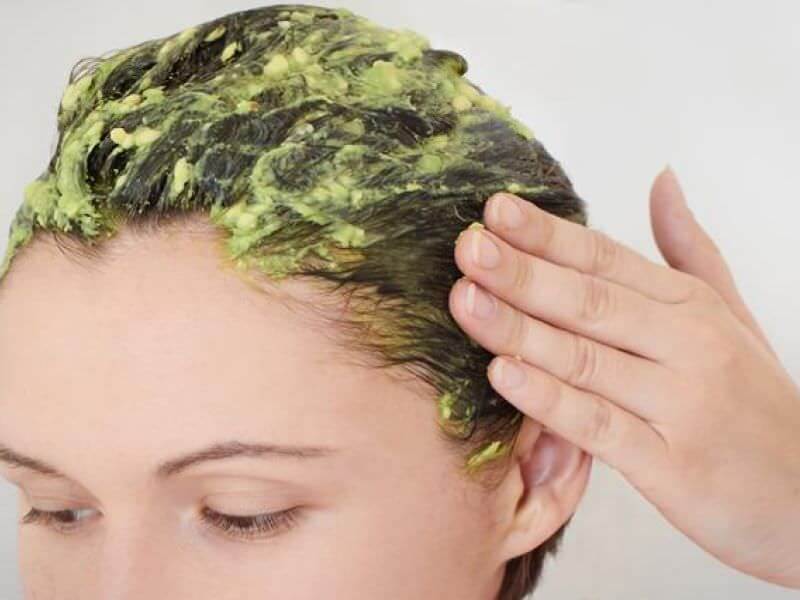 While your face mask is doing its thing, it's time to take care of those damaged strands! Check out these 6 DIY hair masks for all hair types, and you're bound to find something just for you! Apply any one of these masks to dry, unwashed hair, and leave it in until the end!
#7. Foot Soak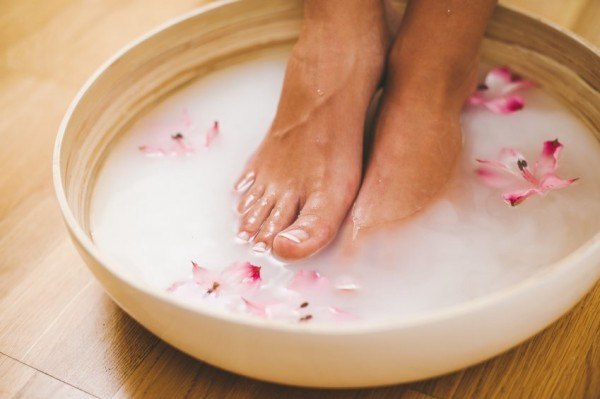 While your face mask and hair mask are working hard, your feet will be at their most relaxed! Fill up your foot soak with the warmest possible water, add some essential oil, some bubble bath, and bath salts. Let your feet soak for 10-15 minutes, and use your pumice stone to scrub away dead skin cells. Once you've scrubbed, put your feet back into the tub and relax.
#8. Nail Soak
While your tootsies are soaking, it's time to soak your nails. Check out this DIY nail soak for longer, stronger nails. Just grab a small bowl, fill it with some olive olive, chopped garlic, and orange juice, and let them sit!
#9. Mani/Pedi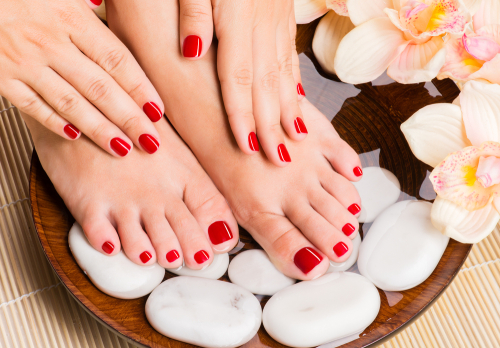 After your nails and feet have soaked for a while, it's time to push back those cuticles, file those nails, and cut those extra long toe nails. After you've cleaned up your nails, apply a thick, moisturizing lotion or coconut oil to both your hands and your feet.
#10. Finishing Touches
Get in the shower and remove your hair and face masks, exfoliate your body, and finish it all off with a moisturizing cream or oil. Massage the cream or oil into every part of your body, going in slow, circular motions. Style your hair as usual, and apply a skin serum or light moisturizer to the face. Don't forget to paint your nails!
And there you have it – 10 DIY home spa tips that you'll be sure to love! Do this once a week to recharge your batteries and give your body some TLC!
If you like this post, please share 🙂