A regular charcoal face mask can do wonders for your skin, especially if you put it through the ringer! Activated charcoal is a powerful, detoxifying ingredient which can pull dirt, impurities, and toxins straight from the skin, leaving it clean, refreshed, and ready to absorb other beneficial ingredients. A regular charcoal face mask application ensures that your skin is well balanced and cleansed from the inside out.
This charcoal face mask recipe is SO easy to make, and once you see the results, you'll seriously become obsessed! Because these masks are so popular now, it's super easy to find activated charcoal almost anywhere from your local drug store and even to larger grocery stores.
Homemade Charcoal Face Mask Recipe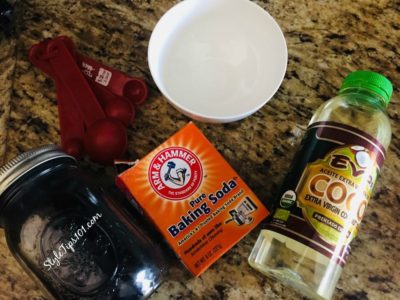 We love this charcoal face mask recipe for its simplicity as well as its ability to really draw out all impurities including blackheads! What you're usually left with is squeaky clean skin along with a beautiful glow! What more could you want?!
You'll Need:
2 tbsp melted coconut oil
1 tbsp activated charcoal powder
1/4 tsp baking soda
Directions: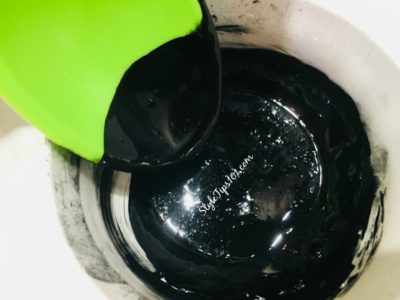 In a small bowl, mix all ingredients together until well combined.
If you feel that the substance is too thick, add an extra teaspoon or two of coconut oil.
Mix well so that all ingredients are well incorporated.
Leave on for 15-20 minutes.
Remove with a soft, wet washcloth.
Rinse off any leftover residue and pat dry.
Repeat twice a week.
Benefits of Charcoal Face Mask:
Removes dirt and impurities
Prevents breakouts
Reduces the look of acne scars and dark spots
Slows down the signs of aging
Hydrates
Smooths out imperfections
Removes blackheads
Detoxifies and purifies the skin
Like this post? Share and Pin 🙂