Summer is here and we all need a little something to cool us down! This DIY lemon zest sugar scrub is the perfect summer scrub that will refresh, invigorate, and leave your skin feeling and looking like a million bucks! Made with only 3 ingredients, this homemade lemon zest sugar scrub will take you literally one minute to make…but we bet you'll be spending much more time in the shower! The silky feel and the refreshing scent of lemon will make you go crazy for this DIY lemon zest sugar scrub!
DIY Lemon Zest Sugar Scrub Recipe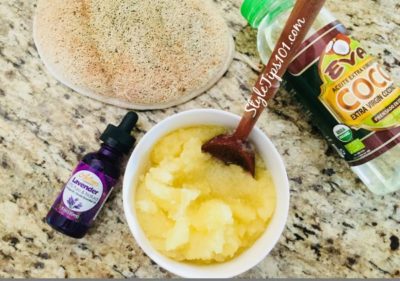 You'll Need:
1 cup sugar (you can use brown or white)
1/2 cup melted coconut oil
a few drops of lemon essential oil
lemon zest (optional)
a drop or two of yellow food coloring (optional)
Please bear in mind that the yellow food coloring is only added for color, so if you won't be using any, just add more lemon zest to give it a beautiful, fresh, yellow color (oh and the scent!).
Directions: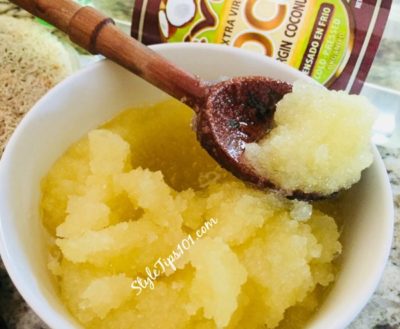 In a large bowl, mix all of your ingredients together until well incorporated.
Scoop into a clean, airtight jar or container.
Use in the shower on wet skin.
Grab a handful and scrub onto wet skin in slow, circular motions.
Focus on rough areas such as elbows, knees, and shoulders, as well as on areas that are prone to ingrown hairs.
Rinse off and pat dry.
Repeat 2-3 times a week for soft, supple skin!
Note: Scrub can also be used on the face for those with oily and acne prone skin!
Like this post? Share and Pin 🙂