If you love DIY face masks, you're going to LOVE this crackling charcoal and clay face mask for acne prone skin! Even if you DON'T have acne though, this charcoal and clay face mask will leave your skin brighter, softer, cleaner, and tighter! The mixture of activated charcoal powder and bentonite clay create a powerful combination that detoxifies the skin of impurities, deeply cleanses, repels oil, and gets rid of and prevents acne. This face mask is also a favorite among DIYers because when it's ready to be removed, the mask will "crack" onto the skin, and you'll feel your skin getting tighter and tighter. That's how you know it's time to wash it off!
Crackling Charcoal and Clay Face Mask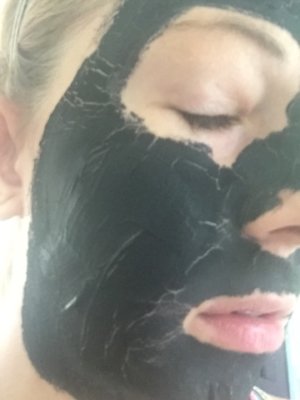 You'll Need: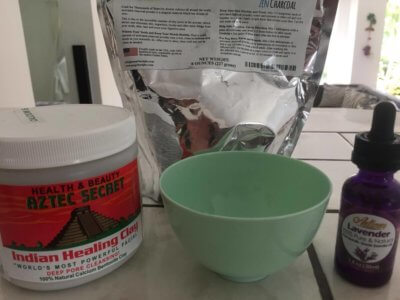 1/2 tbsp activated charcoal powder
1/2 tbsp bentonite clay
a few drops of vinegar (white or ACV)
1-2 drops lavender essential oil (optional)
Directions: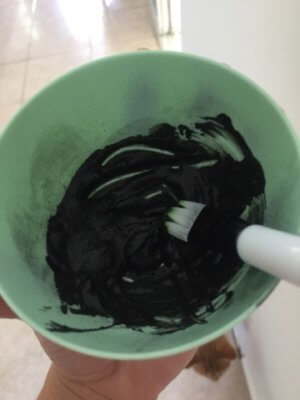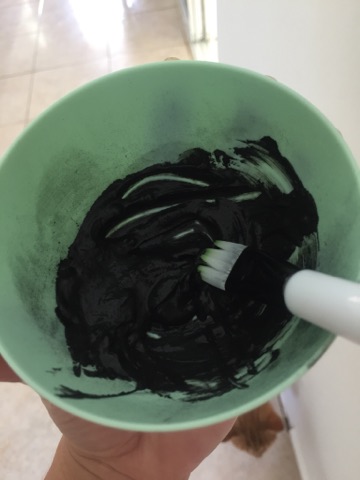 To a bowl, add the activated charcoal and bentonite clay.
Now, add a few drops of vinegar at a time while stirring until you get the consistency of a mask. Not too stiff and not too runny!
Finish it off by adding a couple of drops of lavender essential oil. Mix well.
Use a clean mask brush to apply the mask to a clean face and neck.
Leave on for 5-10 minutes or until the mask starts to crack.
Wet a clean, soft washcloth with warm water and place it over your face.
Keep wetting the washcloth and placing it over your face until most of your mask has been removed.
Wash off any leftover mask with your fingers and warm water.
Pat dry and follow up with a moisturizer.
Why The Crackling Charcoal and Clay Face Mask WORKS!
Activated Charcoal goes deep into the skin to cleanse, detoxify, and shrink pores.
Bentonite Clay works to tighten skin, get rid of and prevent acne, fade dark spots and scars, and deeply cleanse.
Vinegar acts as a natural cleanser and skin lightener but also helps the two ingredients bond and work more efficiently.
Lavender Oil soothes and calms redness.
Note: Not recommended for sensitive skin. Do not use more than twice a week, and do not leave on for more than 10 minutes. When removing mask, do not scrub off, but rather, be very gentle as it can be abrasive.
If you like this post, don't forget to share 🙂