Looking for an all natural after shave lotion? Look no further than this DIY after shave lotion made entirely out of all natural, soothing ingredients! This DIY after shave lotion not is not only for men – gals can use this lotion to soother irritated and inflamed skin!
Made with witch hazel, coconut oil, and aloe vera, this homemade after shave will hydrate dry skin, calm and soothe irritation, and leave skin feeling and looking silky smooth!
DIY After Shave Recipe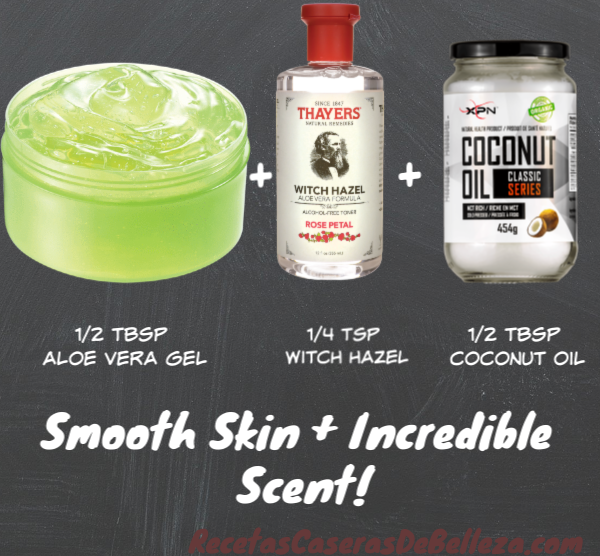 Ingredients:
Directions:
In a small bowl, mix all ingredients and apply to freshly shaved skin using your fingers.
Massage into skin in slow, circular motions.
Do not rinse off.
Can be used as often as needed.
Benefits of DIY After Shave:
Aloe vera has healing properties, making it an excellent choice for an after shave lotion. It will soothe dry, irritated, and inflamed skin.
Coconut oil comes in to hydrate and moisturize dry skin, plus it will leave skin glowing!
Witch hazel is a natural toner which balances the skin's pH, sucks up excess sebum (oil), and leave skin super soft!
Like this post? Share, Pin, and Comment Below 🙂