It's that time of the year again when we love to sit out in the sun and get some much needed color! Unfortunately, along with that come those dreaded sunburns followed up by those nasty peelings. So what's a girl to do? Enter the DIY sunburn cream with aloe vera! It's so easy to make, and you're going to love the way this DIY sunburn cream feels on burnt skin. Here's how to make it!
DIY Sunburn Cream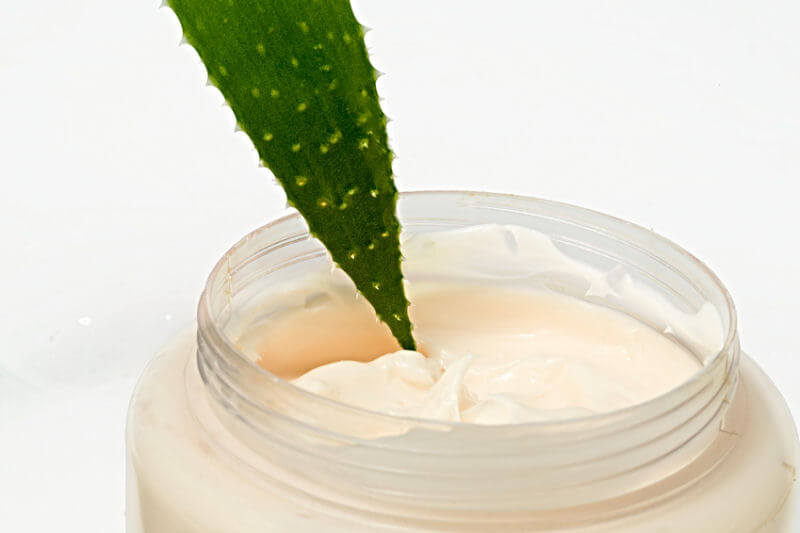 You'll Need:
Directions:
Melt the avocado oil, coconut oil, and beeswax in a double boiler until combined.
Transfer the mixture into a bowl and let cool for about 20 minutes.
In a separate bowl, combine aloe vera gel, witch hazel extract, and essential oil.
Once the oil mixture has cooled, use a hand blender to blend the mixture. Into the mixture, slowly pour in your aloe vera mixture.
Whisk for about 30 seconds until you've reached desired consistency.
Transfer to an airtight container or jar and store in the fridge.
Use whenever you've got a sunburn OR even if you don't because this cream will feel amazing on your skin and also hydrated it!
The fresh aloe vera will soothe burnt, irritated skin, and the oils will hydrate dry skin and prevent peeling. Even if you don't burn, you can still apply this DIY sunburn cream to keep your tan longer.
If you like this post, don't forget to share 🙂