If you're looking for an all natural, inexpensive detoxifying, age-defying, acne-kicking face mask, you've come to the right place! This DIY applesauce face mask for aging & acne prone skin will do SO many things including clearing up acne, tightening the skin, detoxifying, and leaving skin soft and clear all after just one use!
So why applesauce, you ask? Well, we had some applesauce leftover and realized that apples are actually SUPER good for your skin since they detoxify, purify, and cleanse! Plus, apples also help tighten the skin thanks to their enzymes, so why not?
This DIY applesauce face mask is super easy to make, and you can actually play around with the ingredients to come up with something that works specifically for YOUR skin type!
This particular recipe calls for applesauce, ground oats, honey, and lemon juice. If you've got sensitive skin, you can leave out the lemon juice all together, or just halve the amount!
DIY Applesauce Face Mask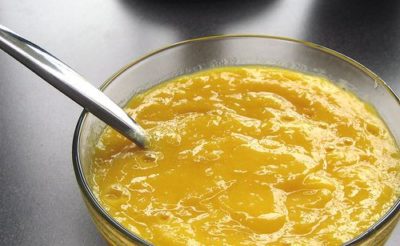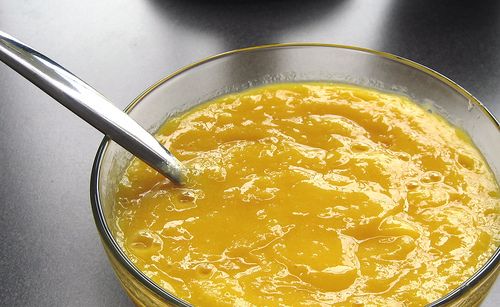 You'll Need:
2 tbsp applesauce (preferably organic)
1 tbsp finely ground oats
1 tsp pure honey (also preferably organic)
2 tsp freshly squeezed lemon OR lime juice (cut in half if you have sensitive skin, or leave out)
Directions:
In a small bowl, mix all of the ingredients together until a somewhat smooth paste forms.
Apply the mask to a cleansed face and neck and leave on for 20 minutes.
Rinse off, pat dry, and follow up with your favorite moisturize or make your own homemade moisturizer (it's cheaper and way healthier for your skin!).
Repeat once or twice a week for gloriously glowing, younger looking, smoother, breakout-free skin!
NOTE:
The mask is a little messy, so be sure to apply it over your skin, and then lay back and relax for the duration!
Like this post? Share and Pin 🙂