This weekend, pamper yourself and your skin with this DIY chocolate yogurt mask for dry skin. This very simple yet very moisturizing face mask will hydrate even the driest of skins! Made with all natural ingredients, this mask is as luscious as it really sounds! Made with chocolate, yogurt, and honey, this mask will leave your skin absolutely flawless and soft.
DIY Chocolate Yogurt Mask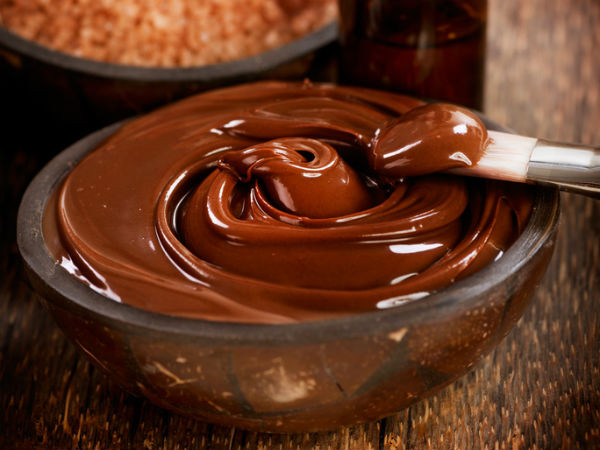 Ingredients:
1 tsp cocoa powder
1 tsp yogurt
1 tsp manuka honey (but regular honey will work as well!)
Directions:
In a small bowl, mix all ingredients together until fully incorporated. The cocoa powder can be a little hard to mix in, so just be patient and keep stirring until all ingredients are well blended.
Apply the mask to your face and neck and leave on for 15-20 minutes.
Lay back and relax while the mask penetrates the skin.
Rinse off and pat dry.
Use 2-3 times a week to cure dry, flaky skin.
Benefits of DIY Chocolate Yogurt Mask:
Cocoa powder is packed full of anti-oxidants and will detoxify the skin as well as rejuvenate skin cells. Perfect for aging skin as well as it promotes healthy cell growth.
Yogurt is a natural cleanser and exoliator and is also full of vitamins and minerals which nourish the skin. Yogurt is also a great natural moisturizer.
Honey is anti-septic and anti-bacterial therefore preventing breakouts, as well as hydrating the skin deeply.
If you like this post, don't forget to share 🙂