Looking for a super thick, luxurious, hydrating body butter? Look no further than this DIY coconut honey body butter which absorbs quickly into the skin and leaves it ultra smooth and hydrated! Made with all natural, all organic ingredients such as coconut oil, honey, and citrus zest, this DIY coconut honey body butter will make your skin feel like you just spent $100 on the most expensive body butter! In reality, this homemade coconut honey body butter will cost you just a few dollars and you'll be able to make batch after batch without breaking the bank!
DIY Coconut Honey Body Butter Recipe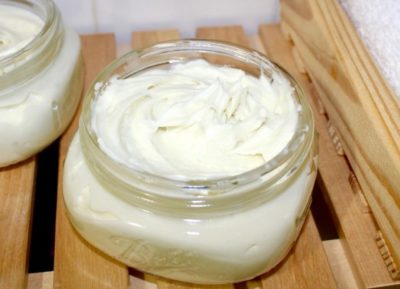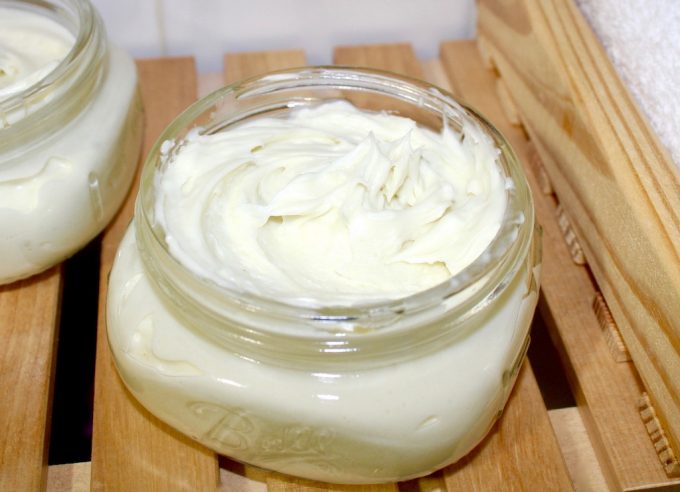 You'll Need:
1 1/2 cups coconut oil, measured as solid
2 tbsp honey
2 tbsp grapefruit, lemon, or lime zest OR a few drops of your favorite essential oil
Directions:
Add all ingredients into a bowl and use a hand mixer or a stand mixer to beat on high for about 5 minutes or until stiff peaks forms.
Transfer to a clean, airtight jar or container.
Use every night before bed or after showers to seal in moisture, give skin a beautiful glow, and hydrate dry, parched skin.
Benefits of DIY Coconut Honey Body Butter:
Moisturizes dry skin
Hydrates
Improves the look and feel of skin
Softens
Gives skin a beautiful glow
Reduces the appearance of cellulite
Smooths bumps
Prevents breakouts and large pores
Like this post? Share and Pin 🙂