This DIY coconut lime sugar scrub is super easy to make and only requires 3 ingredients! Made with natural ingredients, this homemade sugar scrub will smell like a tropical vacation, so it's the perfect spring and summer scrub. Slough away those dead skin cells and reveal bright, glowing skin in a pinch!
DIY Coconut Lime Sugar Scrub Recipe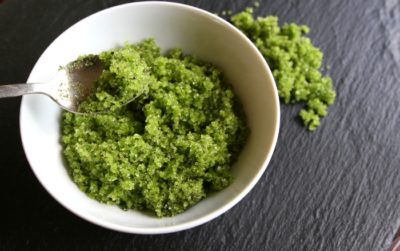 Ingredients:
Directions:
There are TWO different ways you can make this DIY coconut lime sugar scrub:
Mix all ingredients together (melt coconut first if solid)
Using a stand mixer to whip the coconut oil until stiff peaks form. Fold in sugar, lime essential oil, and green food coloring if using.
The first way will be more of a traditional sugar scrub, while the second way will be a more whipped sugar scrub.
Benefits of DIY Coconut Lime Sugar Scrub:
Exfoliating
Skin brightening
Improves the look of skin
Reduces the appearance of cellulite
Reduces the appearance of dark spots and scars
Prevents body acne from forming
Sloughs off dead skin cells
Use this scrub 2-3 times a week in the shower by grabbing a handful of the scrub and scrubbing onto body in slow, circular motions. Focus on rough areas of the body such as feet, elbows, knees, and shoulders.
Like this post? Share and Pin 🙂