Face lotions bars?? Yep, that's totally a thing, and, once you try these babies, you'll most likely never ever getting back together…with regular lotion! These DIY face lotion bars take no more than 20 minutes to make, only require 3 ingredients, and they'll cost you close to nothing (SCORE!). Best of all though, these DIY face lotion bars will hydrate and moisturize dry skin, prevent wrinkles and fine lines, and smooth out bumpy skin! What more could you want from a lotion?!?
DIY Face Lotion Bars Recipe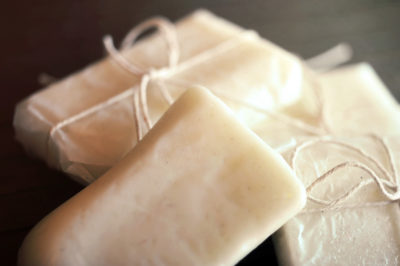 Ingredients:
Directions:
In a double boiler, melt together the coconut oil and beeswax.
Remove from heat and add in the vanilla extract and essential oils.
Pour the mixture into silicone muffin molds and allow to cool and set.
How to Use the DIY Face Lotion Bars:
Simply rub the bar against clean skin (after you've cleansed and toned). Once you have a little bit on of your face, you can go ahead and use your fingers to rub the rest of the lotion in.
Gentle enough to use every day, we love using it at night before bed as the coconut oil seeps into the skin, and you'll wake up with soft, glowing skin!
Of course you can also use this all over your body as well and don't be afraid to play around with different molds as well! Maybe pick up some molds that have bumps on the bottom (heeellooo massage bars!).
Like this post? Share and Pin 🙂