Looking for perfect, flawless, radiant skin? Look no more lovelies, because this DIY face mask will do just that with only 4 ingredients! Naturally made, this DIY face mask for radiant skin uses honey, green tea leaves, fresh lemon juice, and coconut oil to hydrate skin, minimize pores, reduce the appearance of spots and scars, and polish dull skin. Let's dive into this DIY face mask for radiant skin and put our best faces forward!
DIY Face Mask Recipe for Radiant Skin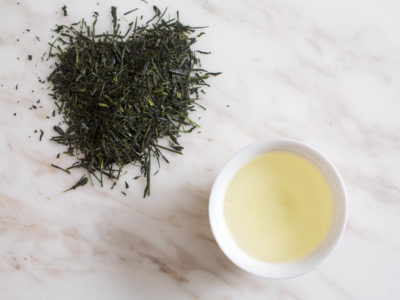 Ingredients:
2 tbsp honey
2 tbsp fresh lemon juice
1 tbsp green tea leaves (about 1/2 of the amount of leaves that are found in a tea bag)
2 tbsp coconut oil (melted)
Directions:
In a medium size bowl, mix all ingredients together and stir until well combined.
Apply to a clean face and leave on for 15-20 minutes.
Rinse off and pat dry.
Follow up with a light moisturizer.
Why This Mask Works:
Honey is anti-septic and anti-bacterial and will therefore prevent breakouts and blemishes as well as erase them.
Lemon juice gently erases scars and dark spots.
Coconut oil is anti-aging as well as moisturizing, so this mask is perfect for those with dry skin and aging skin too!
Green tea leaves are great for acne prone skin as they fight breakouts right at the roots.
Use this mask 2-3 times a week for radiant skin!
If you like this post, please share 🙂