Those who read our articles know that we love all things DIY and all things natural, and this DIY green tea face scrub is NO exception! Commercial skin care products are loaded with chemicals, dyes, and alcohols which can actually dry out skin as well as harm it, so why not make your OWN beauty products with simple, easy-to-get ingredients instead? This DIY green tea face scrub is super easy to make and all you need is a few ingredients! Oh, and did we mention how amazing your skin will look and feel afterwards?
DIY Green Tea Face Scrub Recipe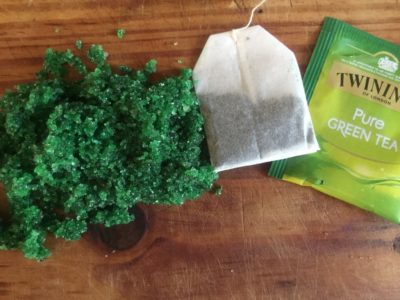 You'll Need:
Directions:
Cut up the tea bags and dump the contents into a bowl.
To that bowl, add the rest of the ingredients and stir well.
Scoop into a clean, airtight container and keep in a cool, dark place.
How to Use the DIY Green Tea Face Scrub: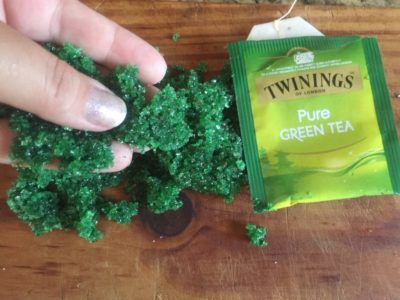 Use once a day.
Wet skin and apply a small amount to face and neck. Rub in slow, circular motions to exfoliate, cleanse, and hydrate.
Rinse off and pat dry.
Follow up with your favorite moisturizer.
Like this post? Share and Pin 🙂