The Japanese have held some amazing skin care secrets for thousands of years, but with all of this information at our fingertips, their secrets are no longer held! This DIY Japanese face mask has been around for thousands of years to heal and tighten skin, leaving it super soft and younger looking after just one use. This mask is made using all natural ingredients such as rice, milk, and honey. These ingredients contain some powerful compounds that go deep into the dermis to plump up skin, heal scars and spots, and smooth out imperfections.
DIY Japanese Face Mask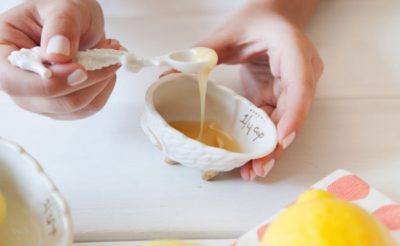 You'll Need:
2-3 tbsp raw rice
1 tbsp warm milk
1 tbsp honey
Directions:
In a small pot, bring the rice to a boil and cook until soft.
Strain the rice and reserve the rice water.
To the cooked rice, add warm milk and honey and stir until well combined.
Apply the mask all over face and neck and leave on for 30 minutes.
Wash off and rinse with the rice water.
Use at least twice a week to remove and prevent wrinkles, crows feet, fine lines, and acne.
Reserve any leftover rice water in the fridge and use once in the morning and once at night before bed as a toner.
Benefits of DIY Japanese Face Mask:
Softens and smooths skin
Tightens skin
Prevents and reverses signs of aging
Plumps skin
Prevents acne breakouts
Erases dark spots and acne scars
If you like this post, don't forget to share 🙂