We love making our own lip scrubs, and this DIY kiwi lip scrub is NO exception! In fact, it's one of our favorite lip scrubs because it's super simple to make and it contains actually kiwi! Kiwi is a natural exfoliant which sloughs off dead skin cells revealing beautifully soft, kissable lips! If you've never made a kiwi lip scrub before, you're in luck because you're going to fall in love with this scrub! So let's roll up our sleeves and make this DIY kiwi lip scrub – summer is still in full swing!
DIY Kiwi Lip Scrub Recipe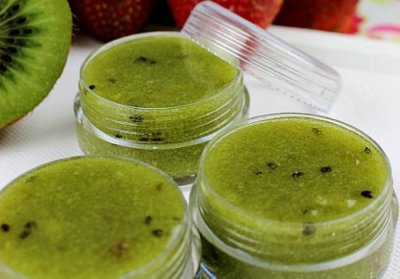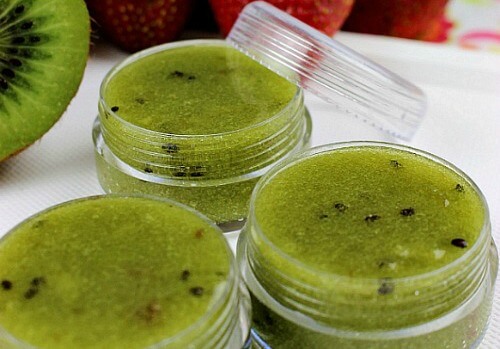 Please note that because this lip scrub contains fresh fruit, its shelf life is not very long. You'll be able to keep it in the refrigerator for up to a week, but after that, please discard. Not to worry though, this DIY kiwi lip scrub recipe is SO easy and quick to make, you'll have no problem making a new batch every week!
You'll Need:
Directions:
In a small bowl, mix the sugar and oil until well combined.
Then, add 1 tbsp of kiwi pulp to the sugar and oil mixture and stir well.
Scoop into a clean container or jar and use right away!
The kiwi in the jar looks SO pretty because of the seeds, and it smells super fruity too! Simply apply the kiwi scrub to dry lips and massage with your finger in slow, circular motions. Rinse off or lick off! Follow up with a homemade lip balm.
If you like this post, don't forget to share 🙂